In any home's decor, the bedding option is an important choice. It affects the overall aesthetic as well as comfort levels and sleeping patterns. Leather and fabric beds are two common options among the many different kinds of beds on the market. The ultimate bedding competition between leather beds and fabric beds is an interesting one because each type has its own distinctive qualities and advantages.
A timeless option, the leather bed can add a posh and elegant atmosphere to any bedroom. Due to its inherent toughness, leather can withstand wear and tear, making it a wise investment. To keep these beds looking their best, you only need to give them a quick wipe down with a damp cloth, making them relatively simple to maintain. Finding one that blends in with the existing decor is simple because they are available in a variety of colours, from traditional black and brown to more vibrant choices like red and white.
Fabric beds, on the other hand, give the bedroom a softer, cosier feel. There are countless options for putting together a distinctive look because they come in a variety of materials, such as cotton, linen, velvet, and silk. Due to their greater breathability and potential to keep you cooler at night, fabric beds may also be more comfortable than leather ones. Fabric beds also frequently have more elaborate patterns and designs, which elevates them to statement-making status in any bedroom.
Leather Beds:
A classy and opulent addition to any bedroom is leather beds. They come in a variety of designs, including classic, modern, and contemporary. In order to match the decor of your bedroom, we offer leather beds in a variety of colors including black, brown, white, and red. A leather bed can enhance a space's elegance and improve its overall design. Leather beds are a sensible option for those looking for a stylish and low-maintenance option because they are strong and simple to clean.
The longevity of a leather bed is one of its advantages. Leather is a durable substance that can withstand deterioration, making it a great option for a bed frame. You can easily maintain leather beds by wiping them down with a damp cloth to remove dirt and stains. Additionally, leather beds are comfortable to sleep on because the material is breathable and capable of controlling temperature, keeping you warm in the winter and cool in the summer.
Leather and fabric beds have very different textures, which is one of the main distinctions. Fabric beds are plush and soft, whereas leather beds have a smooth, sleek surface that can feel cool to the touch. Although leather has a more textured surface, it might not be as comfortable for sleeping. Fabric beds, on the other hand, can feel cosier and more comfortable, but they require more upkeep to keep them clean.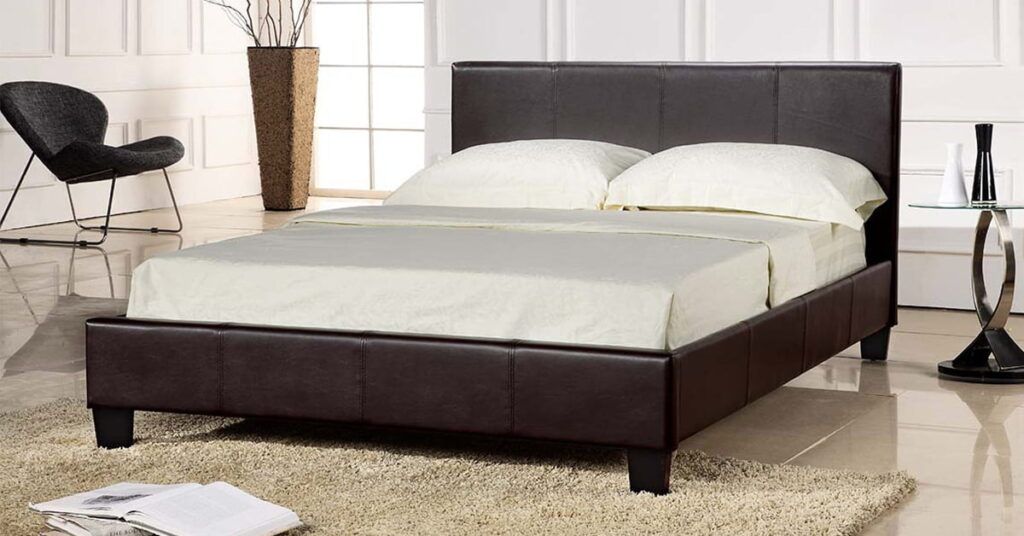 Leather Ottoman Storage Bed:
An elegant and useful option for a bedroom is a leather ottoman storage bed. If you have a small closet, the ottoman storage feature is ideal because it adds additional storage space. The bed frame gains some sophistication from the leather material, which can be made to match the room's design. The ottoman storage feature is also simple to use, making it convenient to store and retrieve items as needed.
A leather bed's ottoman storage feature is a great way to save space. It can be used to store clothes, shoes, bedding, and other items, freeing up closet space for additional possessions. In addition to being strong and simple to maintain, leather is a great material for a bed frame. The ottoman storage feature is also simple to use because it is accessible by raising the top of the bed frame.
You should also consider the durability of the two types of beds. You need to maintain leather beds properly to prevent scratches and fading, even though they are known for their durability. Fabric beds, on the other hand, can be vulnerable to fading and staining and may not be as long-lasting as leather beds. Leather and fabric beds can both last for many years with the right upkeep and care, though.
Due to the higher cost of leather material, leather beds are typically more expensive than fabric beds. In the long run, however, leather beds may prove to be a more cost-effective investment due to their strength and longevity. Contrarily, fabric beds are frequently less expensive and provide more customization options at a lower cost.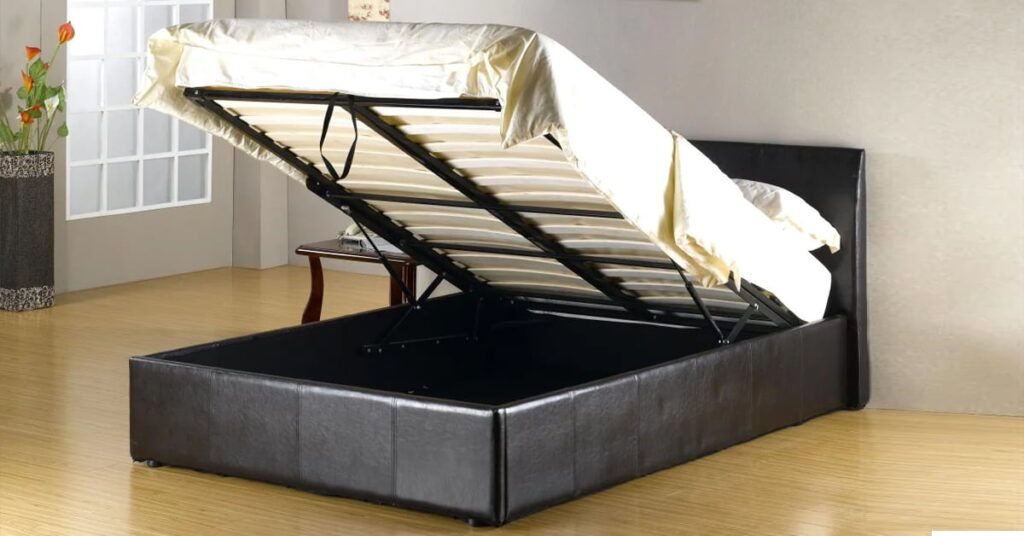 Ottoman Storage Leather Beds:
For people who want their bedroom to have both storage space and style, ottoman storage leather beds are a popular option. It is a sensible option for people with little closet space because the ottoman storage feature offers enough room to store clothes, bedding, and other items. The bed frame is stylishly made from leather material, which lends it a touch of sophistication and elegance. The fact that ottoman storage leather beds come in a variety of colors makes it simple to find one that matches your bedroom's decor.
An adaptable and useful addition to a leather bed is the ottoman storage feature. Given that it can be used to store a variety of things, including shoes, clothing, and additional bedding, it is a practical option for small bedrooms. The leather material is also durable and easy to clean, making it a low-maintenance option for a bed frame. The ottoman storage feature is also simple to use because it is accessible by raising the top of the bed frame.
The decision between leather and fabric beds ultimately comes down to personal preference and each person's unique needs. A leather bed might be the best option if strength and style are your top priorities. A fabric bed might be the best option, though, if you are looking for something softer, more comfortable, and with more customization options. Before making a decision, it's important to take all aspects into account, including cost, upkeep, and style.