The Enzo High Headboard Ottoman Bed is a popular choice for many people due to its unique design, functionality, and overall aesthetic appeal. Over the years, this style of bed has become incredibly popular, especially with people who want a fashionable, useful bed frame with extra storage.
The high headboard design of this product is one of the main factors in its popularity. The tall headboard gives any bedroom a regal and opulent appearance while also adding a touch of elegance. While sitting up in bed, it offers support and elicits feelings of comfort and security. As a great room focal point, the headboard can also make the bed a statement piece. These products are available from Tender Sleep at reasonable prices.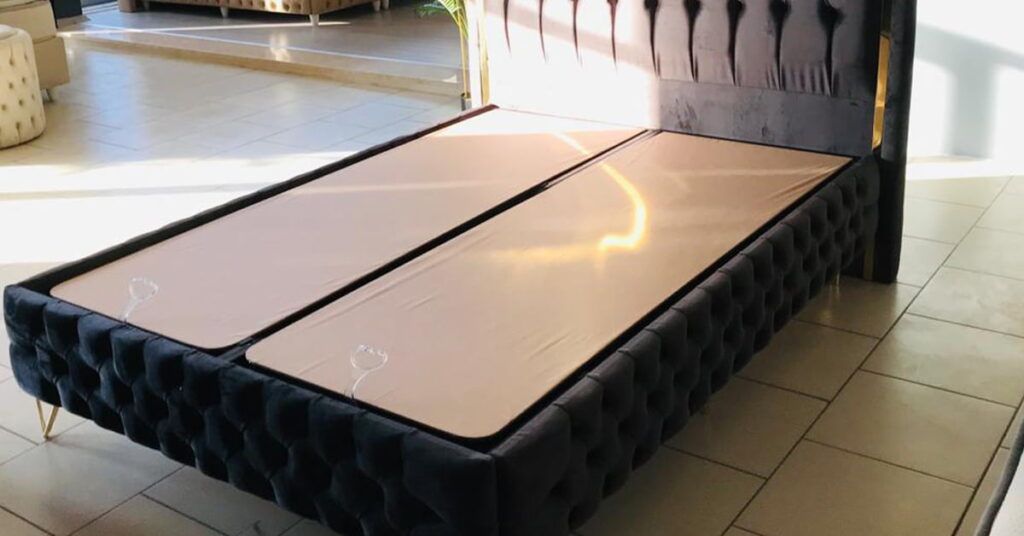 Enzo Ottoman Bed can Completely Transform Your Bedroom
The Enzo ottoman bed is also popular for its functionality. The bed frame is made to combine a fashionable headboard with storage option, giving you the best of both worlds. People who want a bed that combines style and practicality will love it. Those with small bedrooms will appreciate the ease with which the bed can be raised to reveal the storage area below. Another reason people love this bed is because of its ottoman-style storage. The storage provides ample space for storing extra pillows, blankets, and other bedding essentials. The storage is conveniently located underneath the bed, which contributes to the bedroom's organisation and lack of clutter.
Enzo High Headboard Ottoman Bed Frame will Enhance Your Sense of Style
A high-quality construction and additional features of the Enzo high headboard ottoman bed frame guarantee its longevity and durability. It is a wise investment for any homeowner due to the sturdy frame and top-notch upholstery. People can easily find a bed that suits their unique requirements and preferences because the bed is offered in a variety of colours, materials, and sizes.
A lot of people favour it because of its distinctive design, usefulness, and overall aesthetic appeal. The bed is ideal for people looking for a bed that combines style and functionality because it has a fashionable headboard and a useful storage option. It is not surprising that this bed has soared to great popularity over the years given its sturdy frame, premium materials, and variety of colours and sizes.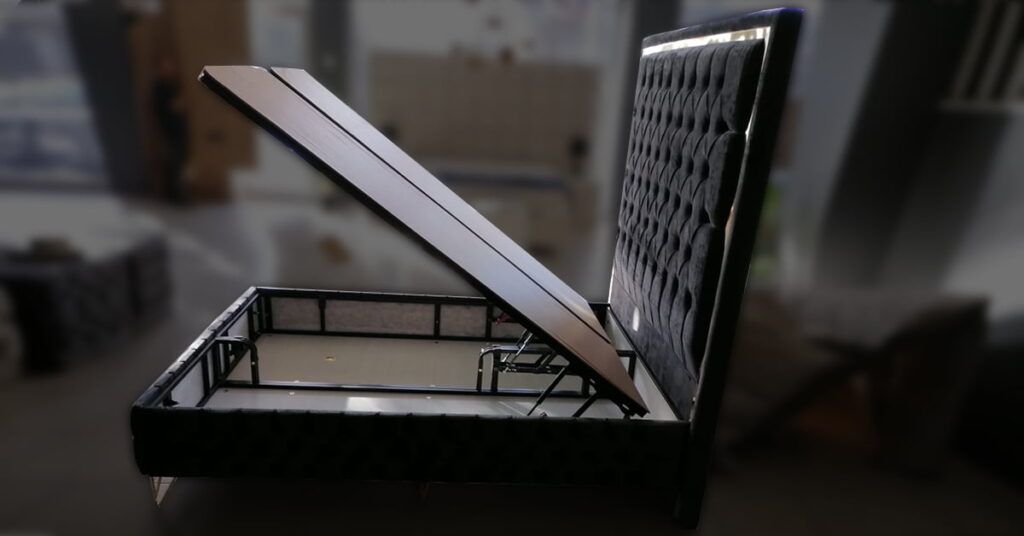 Quality and Comfort in One – Headboard Ottoman Bed
The opulent appearance and feel of crushed velvet are combined with the usefulness of ottoman storage in a headboard ottoman bed. The end result is a bed frame that is fashionable and useful. Choose the bed that best matches your decor from a variety of hues, including timeless neutrals and striking jewel tones. This bed's ability to help organize your bedroom is one of its benefits. You can maintain a clean, organized room without sacrificing style thanks to the additional storage space. Additionally, if you have a storage bed, you won't need to spend money on wardrobes or chests of drawers for additional storage.
Your stored items are also easy to get to. You can easily access the storage space by raising the bed's base. This makes it simple to get things out when you need them and store them away when you're done. Anyone who wants to enhance the look and utility of their bedroom should make this investment. This bed frame will undoubtedly become the centre of attention in your bedroom thanks to its luxurious crushed velvet fabric and useful storage space.