Whenever you move into a new house, the first thing to notice is the flooring. Almost all houses come with wooden flooring since the houses are made of wood. Hardwood flooring gives a classic look for customers who want to enhance the look of their home. Wooden floors add a touch of elegance to your home. Wooden floors are great for first impressions. But you do get the choice of choosing either the wooden flooring or carpet flooring for your home. Here is a guide for you to explain to you which flooring is better. Let's start with Wooden Flooring.
Maintaining Wooden Flooring
Wooden flooring is the natural flooring you find the moment you enter your house. You do have the option to update your current wooden flooring to hardwood. These kinds of floors are easy to maintain. The main takeaway from using wooden flooring is the amount of time you spent cleaning your floors. Unlike carpet, wooden floors are more stain resistant. If you accidentally spill something, the only thing you need to do is wipe it up.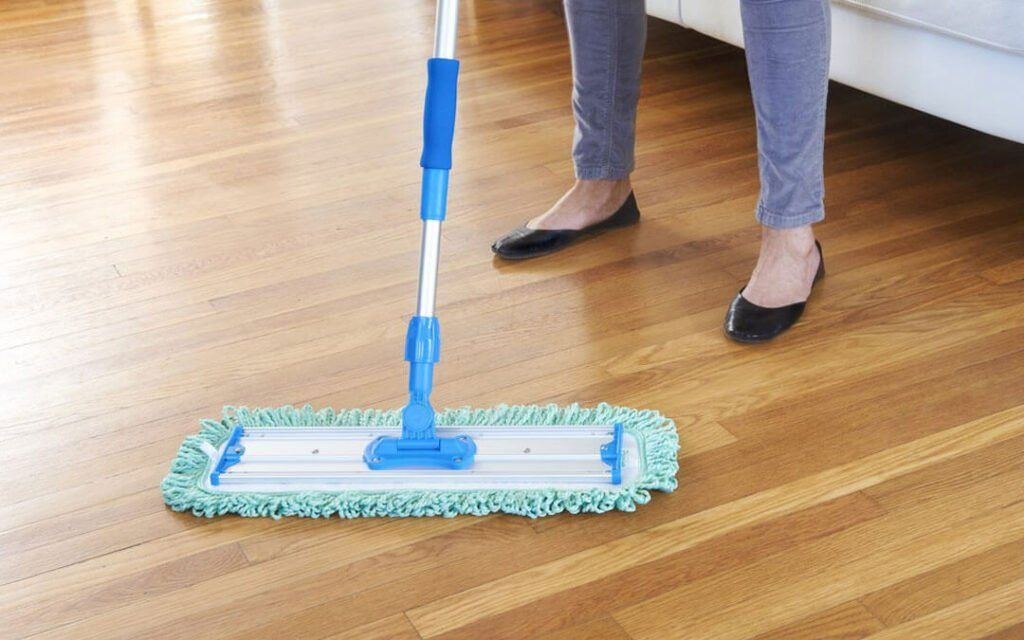 The Durability of Wooden Flooring
Durability is one of the other key factors why many UK homeowners pick wooden flooring. The hard surface can last you for a long time if you take care of them properly. Research has shown that wooden floors add to the overall value of your home. Historical data has shown that customers are willing to pay more for wooden flooring than carpet flooring.
Resistance of Wooden Flooring
Wooden floors have the unique ability to resist dust. This eventually improves the overall air quality of your home. If you suffer from any allergy, then your best bet is to invest in a home that comes with wooden flooring instead of carpet flooring. This is one of the reasons why these kinds of floors are better than tiles. Tiles have the nasty habit of developing grout lines that can trap dust. Which in return might be the cause of your allergy in the first place.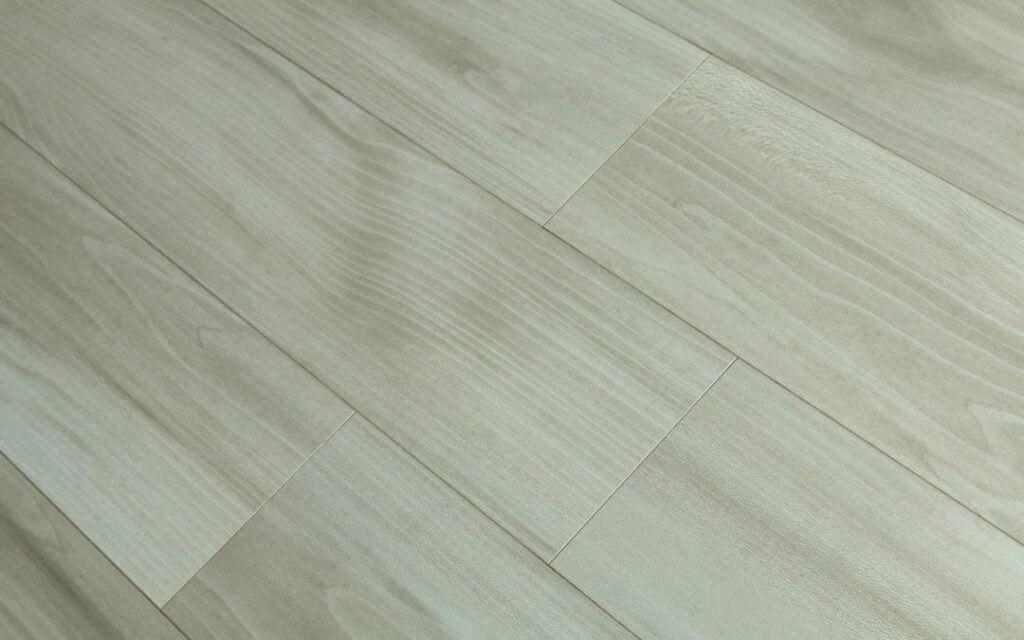 The versatility of Wooden Flooring
Wooden flooring is versatile, meaning it can adapt various home décor items without any issues. Adding a mirror sliding door wardrobe will do wonders for you and your family. Wardrobes such as a Berlin mirror sliding wardrobe by Tender Sleep Furniture is a perfect example of how the wooden flooring matches the home décor item without any issues. This three-door sliding mirror wardrobe is not only elegant but exquisite as well. The randomness in the design of wooden flooring is why you prefer this flooring above all else.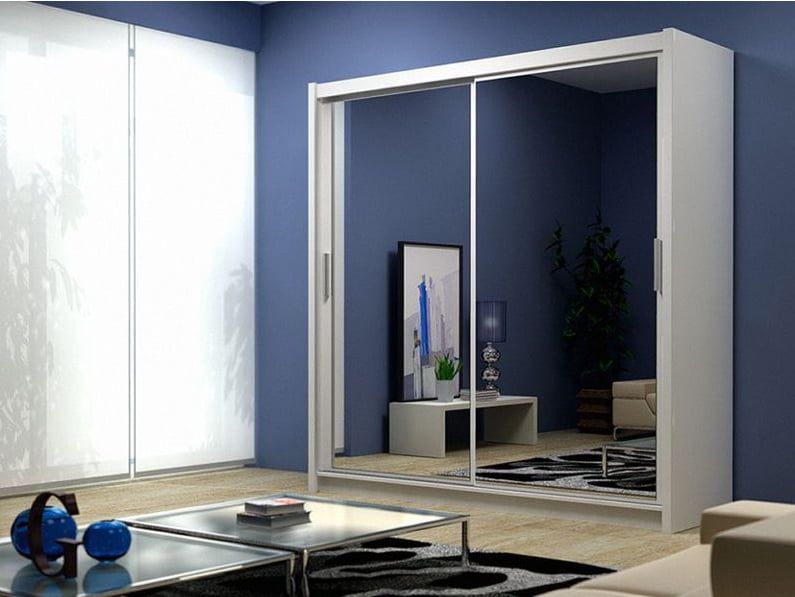 Wooden Flooring Pricey?
Wooden floors can be more expensive. But it all depends on the wooden floor that you might be using. Research has shown that flooring is a long-term cost, and you must only make it once. Moreover, the maintenance cost will decrease by ten-fold.
Wooden flooring does come with zero colour options, whereas carpet flooring does. Carpet flooring has the awful habit of losing its value over time. With use, the whole carpet flooring will start to drift away, and maintenance costs will rise. This is one of the factors why wooden flooring is the preferred choice.
Carpet Flooring
The carpet might be an odd one out when it comes to flooring, but unlike wooden flooring, it is far cheaper. Carpet flooring is great for key specific areas of your home. You do get the option to use hybrid flooring, in which some part of your home is carpet flooring and other parts are all wooden.
The warmth of Carpet Flooring
Carpet flooring in the living room area is the best choice as it brings a certain level of warmth. The choice of fabric will keep your feet warm in colder climates. They also come with thermal resistance. This means warm air is trapped for longer in colder seasons than any other type of flooring. Fun fact, the climate of the UK is mostly colder, so having carpet flooring is as important as breathing. Insulation is one of the many reasons why UK homeowners prefer carpet flooring. It keeps the warmth in and the cold outside.
Diversity of Carpet Flooring
Carpet flooring is diverse at its finest and comes in countless styles. With the countless designs to choose from, you have a choice to bring a design to your home. But the real question always comes: is carpet easy to maintain? And the answer is yes. Carpet is way easier to maintain than any other flooring. Vacuum cleaner resolves this dilemma at a faster rate.
Insulating using carpet flooring
With insulation of the room or home comes the silence as well. Carpet flooring has the great ability to dampen any sound that comes with moving footsteps or even dropping of items. You might always wonder how this is possible. Well, the answer relies on the construction of the carpets, as the fibre absorbs any kind of distortion you make.
Is carpet flooring much safer?
Soft padding and thick quality are why carpet flooring is ever-increasing for UK homeowners. Carpet flooring is far safer than wooden flooring. This is in case a toddler or any person falls on the floor. Since the fabric is rough, there is no chance of anyone slipping on the floor. The risk of injury is minimal.
Carpet flooring for living rooms.
Carpet flooring is great for living rooms. Sofas such as Grey Plush Velvet Florence Sofa from Tender Sleep Furnitures look dapper in carpet flooring. The plush velvet fabric is perfect for carpet flooring, as the design elements of both items are serene. Moreover, the legs of the sofa will not leave any marks in comparison to wood flooring that may lead to scratches.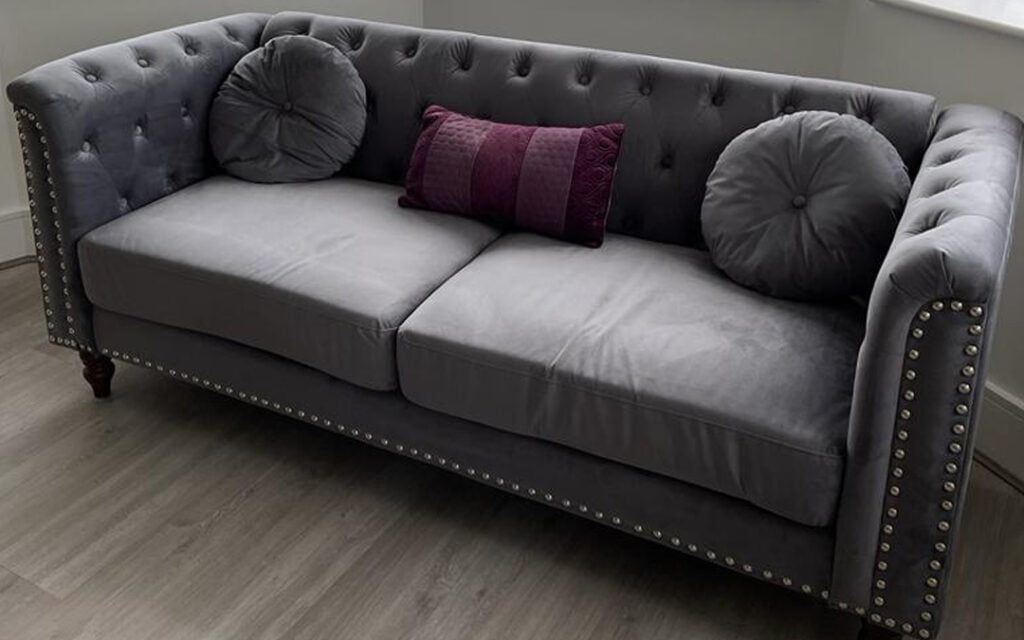 Carpet flooring is sustainable.
Many people believe that carpet is less sustainable, but that is not the case. Carpets have become easy to recycle in modern times. Natural fibre-based carpet flooring is not only good for the environment but great for your home. Synthetic carpets are much cheaper. Carpet flooring can also hide uneven space that you want to get rid of. The cost to lay a carpet flooring is £30 for every M2 instead of £200 for M2.