The king size divan bed is typically built to offer the best possible support and comfort. Depending on the model and manufacturer, it might include features like pocket springs, memory foam, or a combination of the two. Together, these elements help relieve pressure on the spine and ensure restful sleep by supporting proper spinal alignment.
Double Divan Bed with Mattress: Functional and Comfortable
A common option for people looking for comfort and usability in their bedroom is the double divan bed with mattress. The sturdy divan base is divided into two pieces, making transportation and assembly simple. Thus, a couple or lone person can sleep comfortably on the mattress because it is made specifically for double beds.
Additional storage options are provided by the divan base, which has drawers incorporated into the sides or at the foot of the bed. This feature allows for convenient storage of additional bedding, pillows, or clothing, which is especially useful for those with small bedrooms.
King Size Divan Bed: Generous Sleeping Surface
For those looking for a roomy sleeping surface, the king size divan bed is an opulent and spacious option. Couples or single people who prefer more room can spread out and move around freely during the night due to the ample space it offers. Additionally, the king size divan bed has a sturdy base that is divided into two sections for simple transportation and assembly, similar to the double divan bed. Incorporating storage drawers into the base also offers a practical way to organise personal belongings, bedding, and other items. It shows how big is a king size bed as it offers such huge space.
To accommodate the larger sleeping area, the accompanying mattress for this piece is typically built with cutting-edge support systems. To offer the best comfort and pressure relief, it might have hybrid, latex, memory foam, or pocket spring constructions. The mattress is made with a focus on reducing motion transfer between partners, allowing for peaceful sleep.
Here are some key points to consider:
a. Size and Comfort:
The king-size bed offers generous dimensions, typically measuring 150 cm by 200 cm or larger, allowing for unrestricted movement during sleep.
The bed can be shared by two people without feeling crowded or constrained.
Larger mattresses with more surface area can be used, which improves comfort and encourages better sleep quality.
b. Additional Storage:
Divan beds frequently have built-in storage compartments like drawers or ottoman-style ottomans.
This can be very helpful if your bedroom is small because it offers a practical way to store extra clothing, bedding, or other items.
c. Versatility:
You can find a bed that suits your aesthetic preferences and harmonises with the design of your bedroom due to the wide variety of designs, styles, and materials that are available for king-size divan beds.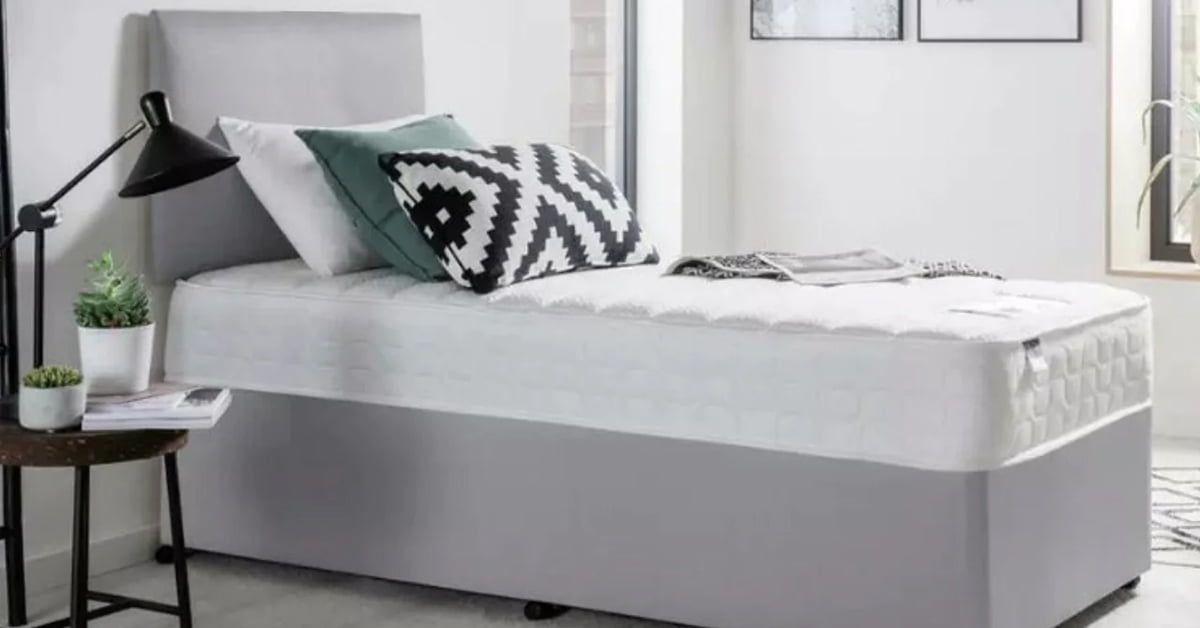 Single Bed with Mattress: Best for Limited Space
The single bed with mattress is a useful and adaptable option that can be used by both adults and children. It has a small design that makes it perfect for guest rooms or smaller bedrooms where space is at a premium. It has a strong base and a mattress made especially to fit the single bed frame. A practical solution for organising personal belongings or additional bedding is provided by the base's incorporation of storage drawers.
Typically, the mattress for a single bed is made to provide support and comfort for just one person. Depending on the buyer's preferences and available funds, it might have different support structures like open coils, pocket springs, or memory foam. So, a comfortable sleeping surface that supports healthy spinal alignment and pressure relief is what the mattress aims to provide.
Elegant
For those who require a cosy and compact sleeping solution, it is a sensible option. It is particularly appropriate for bedrooms for kids, guest rooms, or smaller living spaces where making the most of available space is crucial. Numerous considerations must be made when choosing the ideal bed. The single bed and the king-size divan bed are two popular choices. Each has special benefits and things to keep in mind.
Here's why you might consider a single bed:
a. Space-Efficiency:
Single beds are perfect for cramped studio apartments, guest rooms, or smaller bedrooms.
They provide a small sleeping option while still being comfortable enough for one person.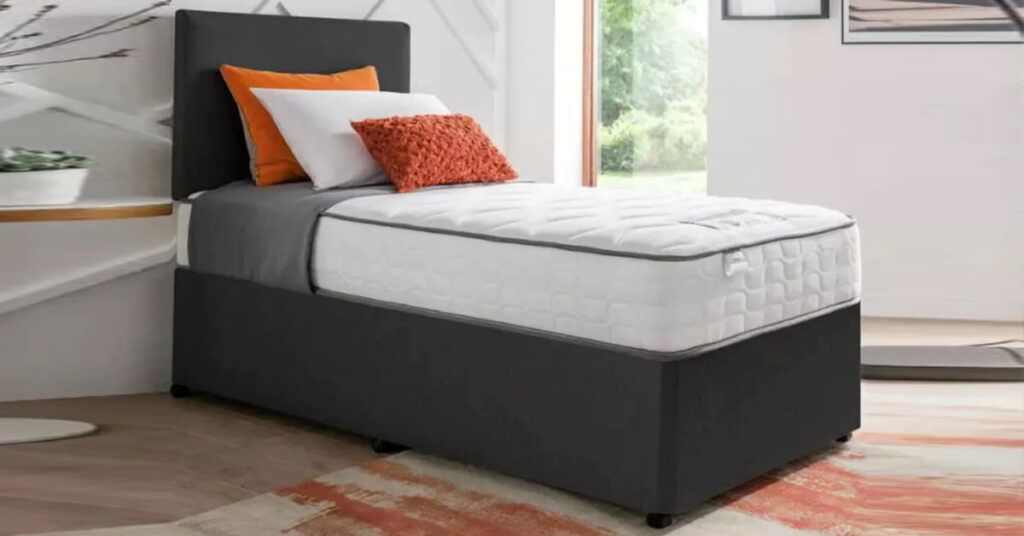 b. Affordability:
Single beds are a cost-effective option because they are typically less expensive than larger bed sizes.
A single bed can be an affordable option if you need to outfit a guest room or have temporary sleeping needs.
c. Flexibility:
Single beds can be placed in a variety of corners and up against walls, giving them flexibility in placement within a space.
They may also be a sensible choice for rooms that serve multiple functions, like playrooms or home offices.
Conclusion
Your personal preferences, the amount of space you have available, and your budget will all play a role in your decision between a king-size divan bed and a single bed. Hence, it might be the best choice if you value room and comfort and have enough space in your bedroom.