People often consider the bedroom to be the most important room in the house because it is where we rest and recharge after a long day at work. A well-designed bedroom can provide comfort, relaxation, and tranquility, which can help us fall asleep soundly. By incorporating a leather bed, you can transform your bedroom into an opulent retreat. The bed is one of the most crucial pieces of furniture in any bedroom.
Investing in a leather bed can enhance the comfort and design of your bedroom. Leather is a sturdy material that ages beautifully and adds a touch of sophistication to any room. Additionally, it is adaptable and can fit any design aesthetic, from traditional to modern. Keeping a leather bed clean and dust-free is also easy, as it only requires the occasional wipe down with a damp cloth.
Similarly, the size and design of your room should be taken into account when selecting a leather bed. A king-size bed might be too big for a tiny bedroom, while a queen-size bed might not have enough room for two people. The hue and texture of the leather should also be taken into account because they have an impact on the interior design of the space. While lighter leather colours like white or beige can give off a more feminine and airy vibe, darker leather colors like black or brown can give off a more manly and sophisticated appearance.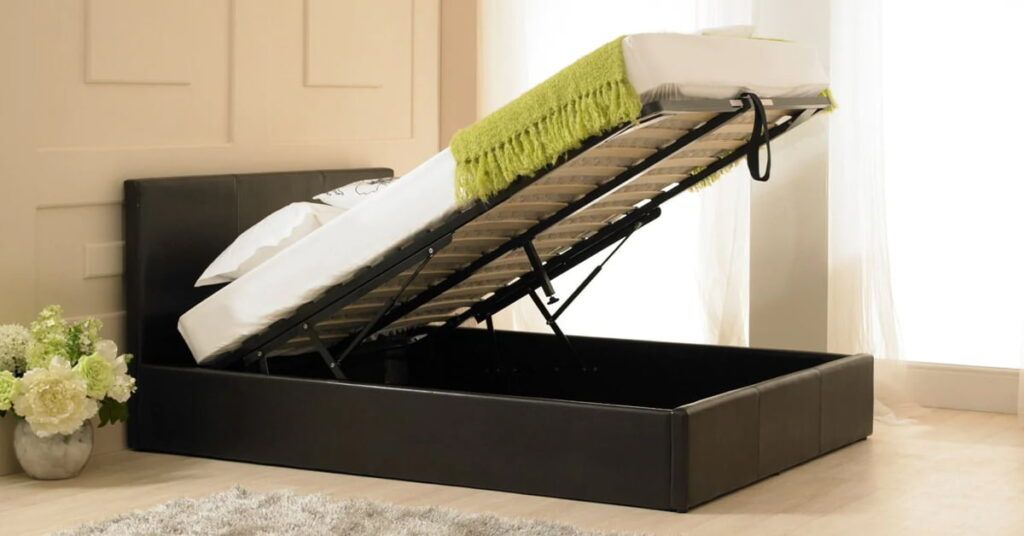 Leather Ottoman Storage Bed
A leather ottoman storage bed creates a fashionable and practical piece of furniture by combining the luxury of leather with the usefulness of storage. This kind of bed has high-quality leather upholstery and a large storage area under the mattress. Hydraulic pistons support the platform of the bed, making the lifting process effortless to access the storage compartment. You can store any items that need to be hidden from view, including clothing, shoes, and bedding, in the storage area.
If you want to add a touch of sophistication while maximizing storage space in your bedroom, consider a leather ottoman storage bed. The leather upholstery is not only luxurious but also long-lasting and easy to maintain, making it a great investment for any home. For anyone with a small closet or who wants to keep their bedroom clutter-free, the storage compartment is a useful solution.
A leather bed has the ability to make a statement in the bedroom, which is one of its benefits. It is a striking piece that draws attention to itself because of the leather's rich texture and colour. One can pair a leather bed with a variety of bedding, from brightly colored prints to crisp white linens, to set different moods and ambiances in the room. Additionally, one can accessorize the room with rugs, throw pillows, and other decorative items to give it depth and dimension.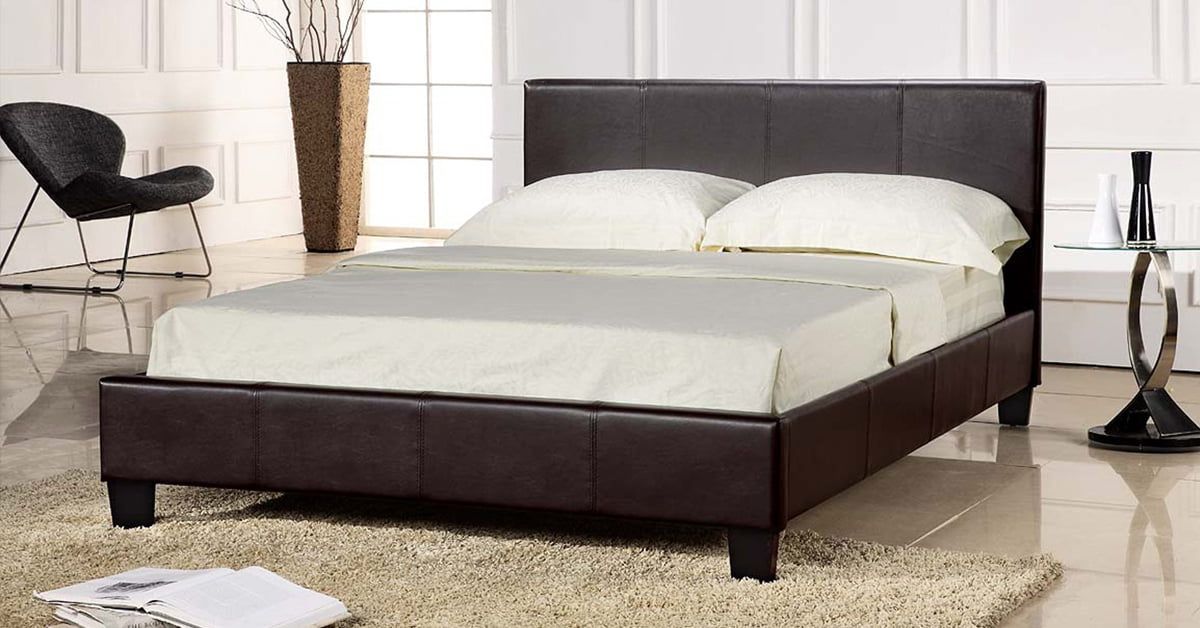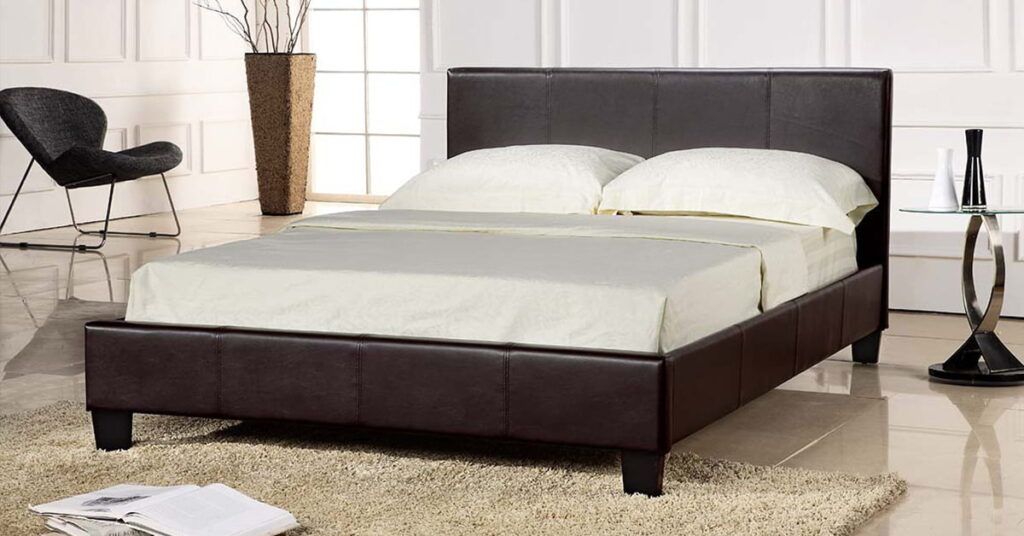 Leather Beds
If you want to give your bedroom a little extra class and sophistication, leather beds are a popular choice. These beds have sturdy, easy-to-clean high-quality leather upholstery. Leather beds are a versatile option for any home because they are available in a variety of styles and designs, from classic sleigh beds to contemporary platform beds. The leather upholstery makes the bed more comfortable and transforms it into a warm and inviting sleeping space.
You can add a touch of luxury to any bedroom by using leather beds, which offer a timeless and classic option. Leather upholstery is a practical option due to its strength and ease of maintenance. Additionally, leather beds come in a variety of hues and finishes, allowing you to select one that matches your personal taste and harmonizes with the rest of your bedroom's furnishings.
A leather bed also has the benefit of increasing the value of your house. A high-quality material known for luxury and sophistication is leather. A leather bed can improve the bedroom's overall appearance and make it appear more upscale and expensive. This can be especially advantageous if you intend to sell your house in the future because it will raise its market value and attract buyers.
Luxury Leather Beds
Luxury leather beds are the height of elegance and sophistication. The manufacturers use the finest materials and construct these beds with exquisite leather upholstery, which is both strong and comfortable. Elaborate details like tufting and nailhead trim frequently adorn luxury leather beds, which come in a variety of designs and styles, from traditional sleigh beds to modern platform beds. The beds are intended to be the focal point of any bedroom and bring an air of opulence to the area.
Investing in a luxurious leather bed is a stylish and comfortable choice. The manufacturer crafted the bed with expert skill and high-quality materials to ensure it lasts for many years. The leather upholstery offers a comfortable and lavish sleeping surface. A luxury leather bed proves to be a practical choice as it allows for elaborate pillows and bedding to be added, or kept simple for a more subtle look. Ultimately, a luxurious leather bed is a statement piece that brings a little sophistication and luxury to any home.
A leather bed can offer a supportive and comfortable sleeping surface in addition to its aesthetic appeal. All seasons are suitable for leather because it is a breathable material that helps control body temperature. Despite being soft and supple to the touch, it is also firm enough to support the body. Due to its ability to evenly distribute weight across the body, lessen pressure points, and promote deeper sleep, a leather bed can help with the relief of back and joint pain.