Buying a new mattress for your bedroom is one of the most important purchases you'll ever make. It is soft, supportive, luxurious and comfortable which allows you to sleep well at night. There are so many mattress options out there from which you can choose the one that suits your needs. Numerous options might confuse you, as it's not always easy to know which mattresses are the cream of the crop.
The best mattress is the one that keeps you comfy at night, and provides you joints, back & neck support while you sleep on it, plus it also alleviates your pressure points, to make you feel relaxed. It's really difficult to understand your body's needs and select the mattress, especially when you are shopping for the mattress online because you just can't try it before making a purchase.
To determine the best mattress based on your needs, it's critical to know the pros and cons of the top mattresses available on the market. Here we are discussing a few amazing mattresses, available in the market, from which you can buy the most suitable mattress for your bedroom.
An orthopaedic mattress offers a firm sleep surface, designed to provide targeted support to the neck, back, and joints of the sleeper. The first orthopaedic mattress came in 1950 after discovering the benefits of orthopaedic mattress support. It's a medical term that relates to the field of orthopaedics. The appropriate mattress sizes enhance your sleep quality. They increase the functionality of the spine back and joints. It's also beneficial to diagnose and treat several musculoskeletal issues that might have a greater impact on the tendons, bones, ligaments, joints, and muscles.
People who suffer from back and neck pain should prefer to use the orthopaedic mattress. However, orthopaedic mattresses are designed to resolve back pain issues. Here we are discussing the pros and cons related to the orthopaedic mattress;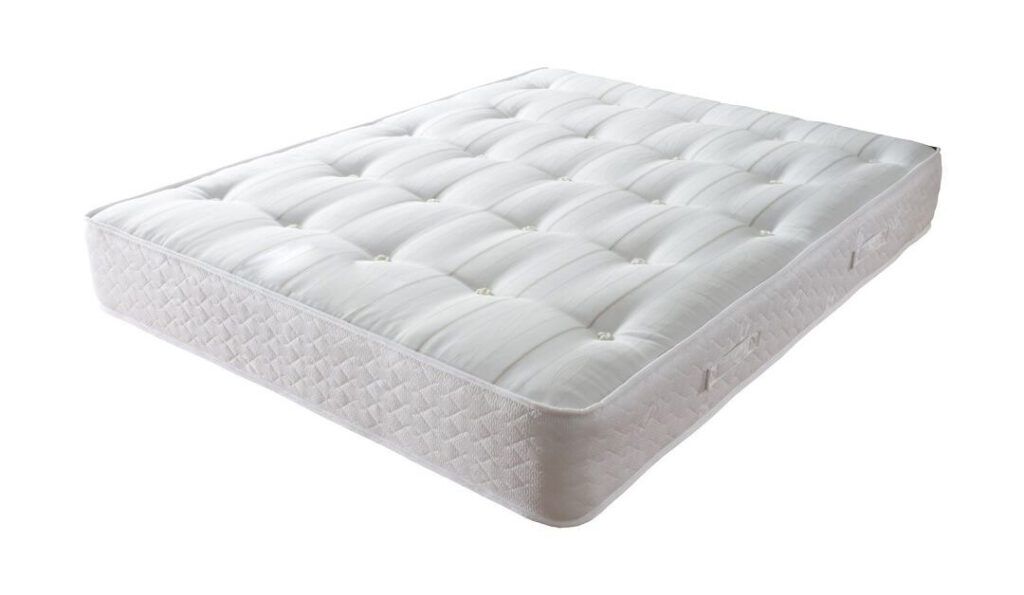 Pros of Orthopaedic Mattresses:
It provides wonderful back support and spine alignment
Provide a comfortable good night's sleep
It's a pressure-relieving mattress designed to prevent pain build-ups within the pressure points
Cons of Orthopaedic Mattresses:
It's really hard to distinguish between the real or fake orthopaedic mattress
These mattresses are much more expensive
What's inside an Orthopaedic mattress?
Orthopaedic mattresses deliver comfort and support to their users. The layers in the mattress help provide support for you in the long run. The list below shows all the things that are present in the mattress.
Pocket springs
Standard springs (open coil)
Memory foam
Latex
Reflex foam
Gel foam
Natural fillings
How long does an Orthopaedic Mattress Last
Just like all the other mattresses, the orthopaedic mattress lasts for almost seven years. With care, you can increase the lifespan of this mattress. But you might have to deal with the weak or broken springs before seven years based on the usage of the mattress. So in that scenario, you must change the orthopaedic mattress even before seven years. It will help you to prevent back or joint pain issues.
2. The 2000 Pocket Sprung Mattress
A 2000 pocket sprung mattress is one of the highest quality mattresses available here at Tender Sleep. A high-quality mattress made up of individually nested pocket springs. Every pocket spring is in its separate fabric pocket. All the springs work independently of their respective pocket. Each spring reacts individually only to the area where the pressure comes in contact. It delivers amazing support to its users by providing personalized sleeping space for everyone.
Pocket springs mattresses don't move as a whole unit, just like traditional coil mattresses. This mattress helps in the reduction of movement transfers and rolls together to other parts of the mattress. Each of the pocket springs will work separately to support your body. Here is what makes a 2000 pocket sprung mattress a good choice.
It helps in the spine alignment
It's breathable
Promotes good blood circulation
Knit cover with micro quilt finish.
Entails Air vents
Hypoallergenic fillings
Full head to toe anatomical support
2000 responsive springs
Suitable for couples
It helps keep you cool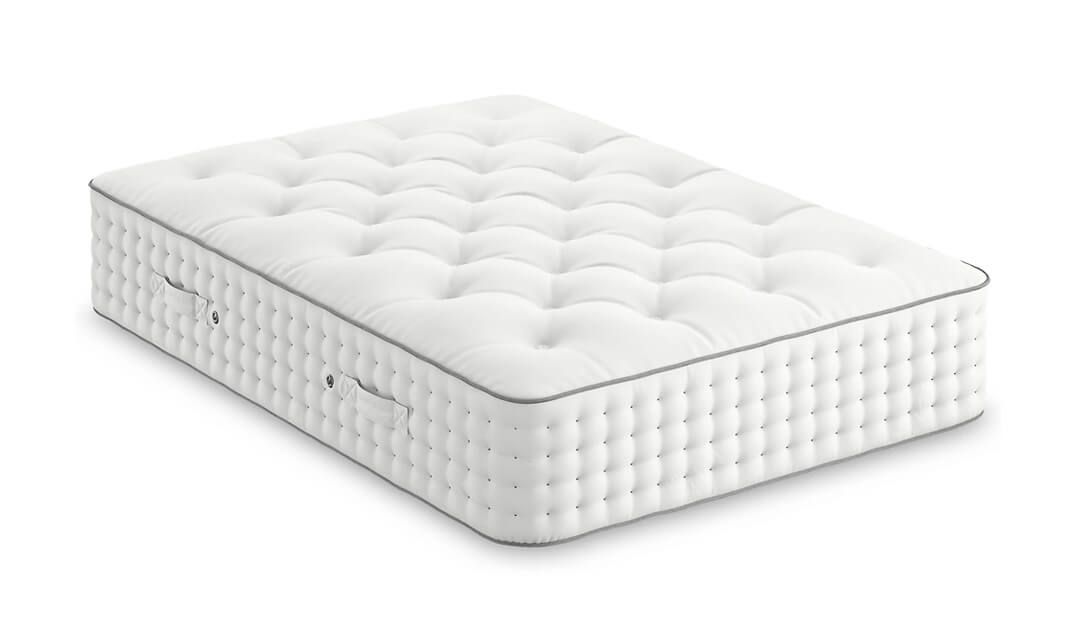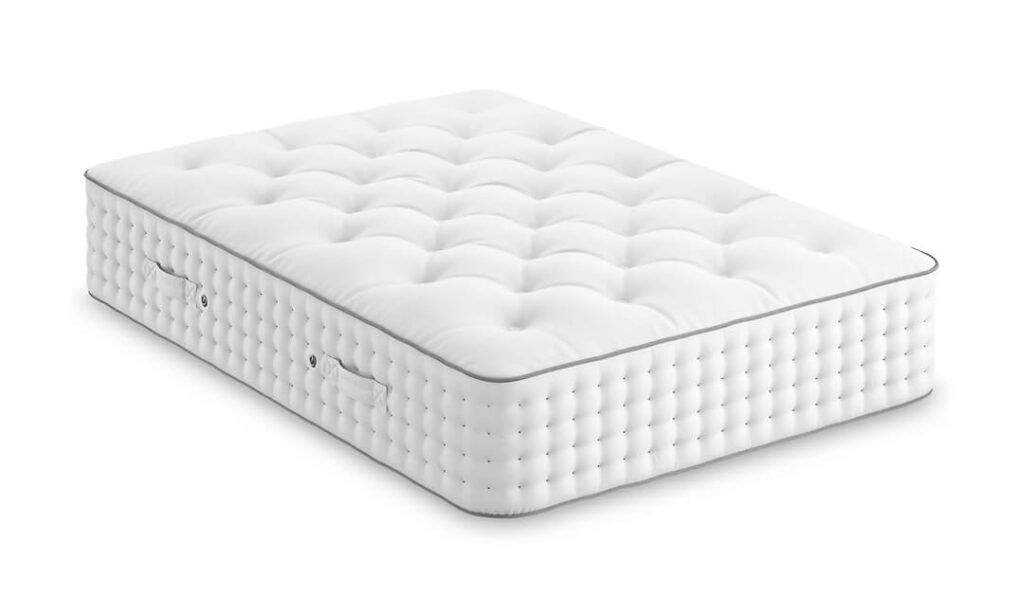 Pros of Pocket Sprung Mattresses:
This remarkable mattress doesn't transfer movement from one sleeper to another because it supports the sleeper's bodyweight individually, so in that scenario, you won't disturb your partner's sleep.
People who struggle to regulate their body temperature during the night should opt for the pocket sprung mattress. It's breathable enough to give you a cooler good night's sleep.
The higher spring count of the mattress offers great support. Pocket Sprung mattress features a range of spring counts and ratings from which you can simply choose the most suitable option depending upon your needs.
Cons of Pocket Sprung Mattresses:
The main disadvantage of the pocket sprung mattress is that whenever you apply the force to this mattress, it won't be pushing your body back with equal pressure. It will create pressure on your body parts hardly on the mattress, usually the hips or head area. That people can find a bit more expensive as compared to traditional open coil mattresses.
People having back pain issues or joint pain might feel uncomfortable with this mattress.
Pocket sprung mattresses are much more expensive as compared to traditional-style open coil mattresses.
What is pocket spring count?
While buying the pocket sprung mattress, keep in mind that you might find a range of options in selecting several pocket springs. So, if you want to decide on the best pocket sprung mattress, then opt for 2000 spring counts. Keep in mind that the spring count in king-size pocket sprung mattresses and single size pocket sprung mattresses will be different.
3. MEMORY FOAM MATTRESS:
A foam mattress syndicates into a layer of memory foam along with springs and supportive foam. Memory foam mattress uses human body heat to soften with time. The speciality of this mattress is that it contours to your body which provides incredible support and comfort. It has the unique ability to retain its original position. This soft and buoyant mattress will spread your bodyweight equally. This mattress is viscoelastic foam. A king size mattress dimensions should carefully be taken for enhanced comfort.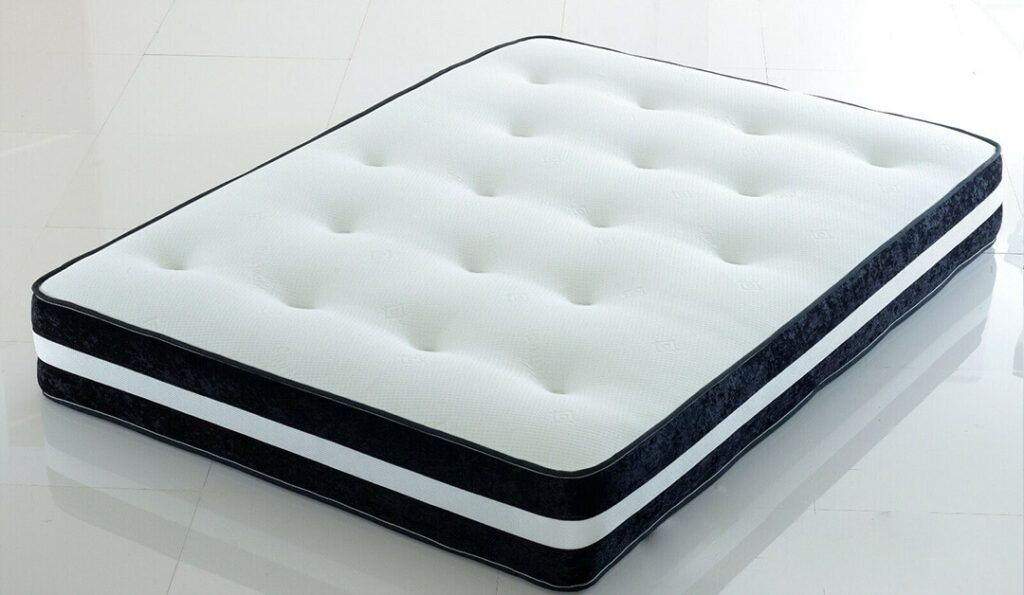 Pros of Memory Foam Mattress:
It provides ideal spinal alignment and supports your body by contouring to the shape.
Equally, distribute your body weight that will reduce the overall pressure on the heaviest parts of your body.
It helps in relieving aches and pains by stimulating blood circulation in the body throughout the night.
Memory foam creates a personal sleep zone to prevent the feeling of tossing and turning off your partner.
It consists of a viscoelastic structure that restricts the dust mites' penetration.
It helps in the reduction of allergic symptoms and promotes a cleaner, healthier night's sleep.
Cons of Memory Foam Mattress:
While buying the memory foam mattress, keep in mind that it can be a bit heavy. Just because you don't need to turn them, then it shouldn't pose a huge problem.
The memory foam mattress tends to be much hotter than the normal type of foam mattress. It's because they support the human body and the thick foam results in retaining heat.
Countless people complained about the bad odour from the memory foam mattress. It occurs when these mattresses don't arrive properly.
How long does a memory foam mattress last?
The total lifespan of the memory foam mattress can vary between 4 and 6 years. It all depends upon the quality of memory foam that you are using and how you maintain the mattress daily. When it comes to mattress support and durability, yes, we can say that approximately a memory foam mattress is capable of surviving up to seven-year of lifespan.