A piece of furniture like the Enzo High Headboard Ottoman Storage Beds can genuinely make your bedroom feel like a sanctuary. With the right furniture, your bedroom can truly feel like heaven. In addition to being cosy and practical, this bed has a distinctive design that can improve the look of any bedroom.
The Enzo High Headboard Ottoman Bed's tall headboard is one of its most distinctive features. With its huge height, this headboard will be the focal point of any bedroom. Additionally cushioned, the headboard is cosy to lean against while reading or watching TV in bed.
Elo Upholstered Ottoman Bed Frame
In any bedroom, the Elo Upholstered Ottoman Bed Frame is a fashionable and useful addition. The manufacturer made the headboard and footboard of this bed frame with high-quality and comfortable upholstery. You can effortlessly lift up the bed base to reveal a spacious storage area where you can hide clothes, bedding or anything else you want to keep hidden. You can choose the ideal bed frame to go with the style of your bedroom because it comes in a variety of colours and materials.
Any bedroom will be improved by this chic and useful piece of furniture i.e. Double ottoman bed with mattress. This bed frame has a luxurious upholstered headboard and footboard that offers a backrest that is both comfortable and supportive, making it perfect for reading or watching TV in bed. Ample storage space is provided for your belongings by the lift-up ottoman mechanism, and the durable wooden frame guarantees years of use. The Elo upholstered ottoman bed frame will look striking in any bedroom thanks to its contemporary style and opulent finish.
Ottoman Storage Beds
Ottoman storage beds have grown in popularity over the past few years thanks to their usefulness and adaptability. These beds have built-in storage spaces where you can put extra blankets, clothes, or anything else you want to keep hidden. Ottoman storage beds come in a variety of sizes, designs, and materials to fit every preference and price range. If you have limited space or just want to maximize the storage in your bedroom, these are great options.
These beds are a great way to make the most of your bedroom's space while also maintaining its cleanliness. These beds have a lift-up mechanism that makes it simple to get to the storage area beneath the bed, which is ideal for keeping extra bedding, clothes, or other items that you want to keep hidden. You can find an ottoman storage bed at Tender Sleep that matches your preferences and price range thanks to the variety of styles and materials available.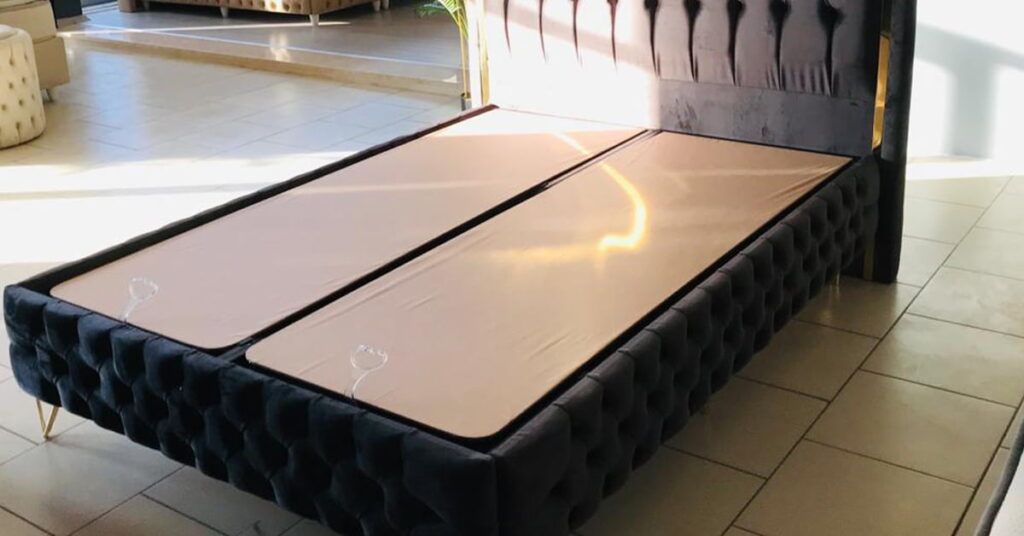 Ottoman Beds UK
Due to their convenience and adaptability, ottoman beds in UK has grown in popularity. If you want to maximize your living space, these beds are ideal because they have lots of storage space underneath the mattress. The stylish and contemporary designs of many ottoman beds also make them a great addition to any bedroom. You can find an ottoman bed that meets your needs and is within your price range thanks to the wide variety of sizes and styles available. Therefore, an ottoman bed might be the ideal option for you if you are looking for a stylish and practical bed that offers lots of storage space.
These beds are a popular option for people who want to give their bedrooms a level of sophistication and elegance. We offer these beds in a variety of sizes to accommodate all needs and designs, including traditional and modern styles. We make ottoman beds to be both functional and fashionable, with built-in storage areas that provide you with extra room for clothing, bedding, and other items you want to keep hidden. An ottoman bed is a great option for any bedroom, regardless of whether you want a traditional or modern appearance.
Impressive Features
On the other hand, the ottoman storage built into the frame of the Enzo High Headboard Ottoman Bed is another impressive feature. By raising the slatted base, the ottoman is accessible and offers a surprisingly large amount of storage. For those who have few options for storage in their homes, this feature is fantastic. The Enzo High Headboard Ottoman Bed is exceptionally comfortable. The bed frame has a sprung slatted base that offers the mattress excellent support, and it is constructed from strong and long-lasting materials. Additionally adjustable, this base allows you to choose firmness or softness to suit your preferences.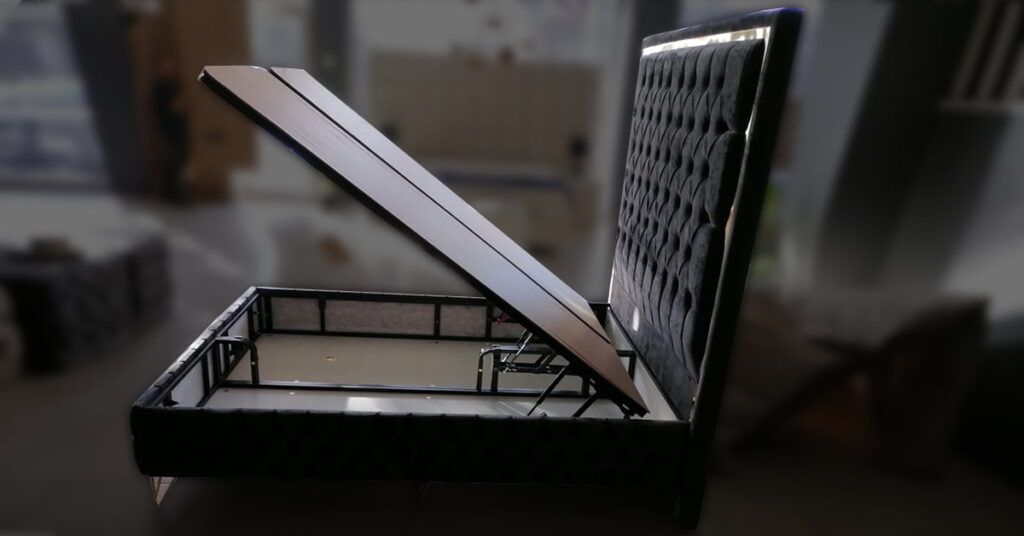 The bed is also offered by Tender Sleep in a variety of sizes, from single to super king. Because of this, it can be accommodated in any bedroom, regardless of size. And finally, it has a sleek, contemporary look that works with any decor.
It is the ideal bed for anyone looking for a piece of furniture that combines comfort, storage, and style. Its high headboard, ottoman storage, and adjustable slatted base make it a practical choice, and its sleek style and assortment of colour options make it a stylish addition to any bedroom.