Our bedroom serves as a haven where we may relax, fantasise, and recharge. The bed takes centre stage when it comes to improving this retreat. With its opulent aesthetic and welcoming appeal, the Plush Velvet Lucy Bed is an option that promises both fashion and comfort. We will delve into the nuances of the Velvet Lucy Bed in this buying guide, providing insights and advice to assist you in making an informed choice and adorning your bedroom with luxury.
An Overview of the Plush Velvet Lucy Bed
A chic piece of furniture recognised for its opulent style and plush fabric is the Plush Velvet Lucy Bed. It is the focal point of any bedroom because of the air of elegance and grandeur it exudes. Its distinctive quality is the use of plush velvet upholstery, which gives the bed's overall appearance a smooth and velvety texture.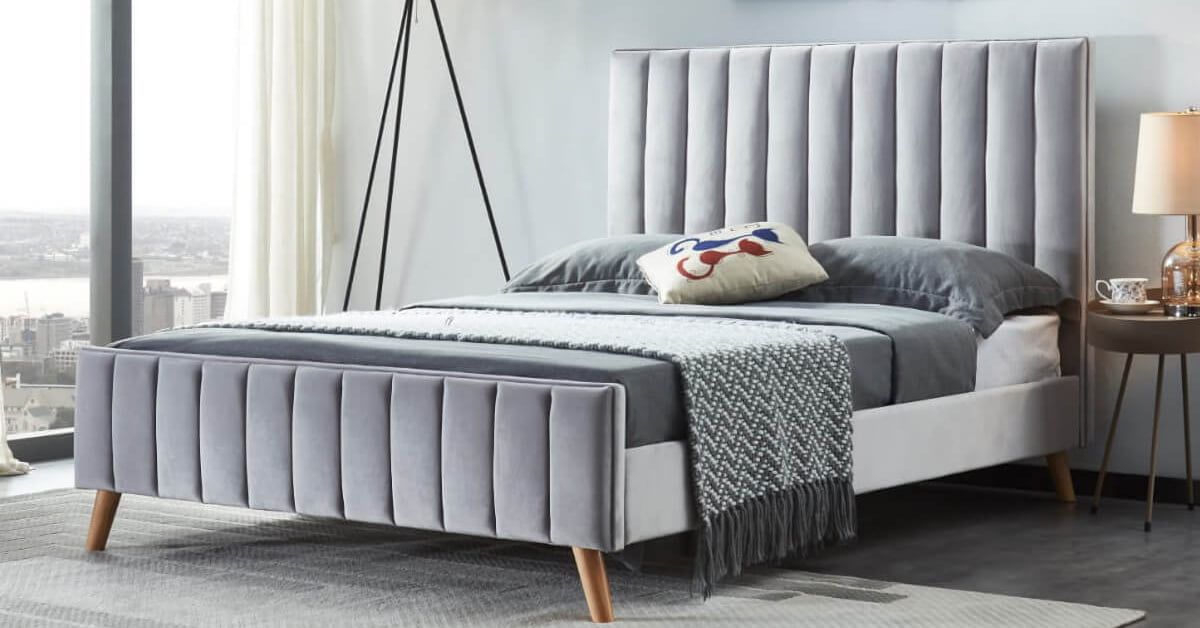 Soft Velvet Upholstery: A Luxurious Touch
Of course, the plush velvet upholstery is the distinguishing feature of the Plush Velvet Bed. Velvet is a common material for high-end furniture because of its opulent appearance and rich texture. The velvet's smooth, plush surface compliments a range of bedroom designs, from traditional to modern, while also creating a warm, welcoming environment.
Dimensions and Size
The size of the Plush Velvet Lucy Bed must fit your bedroom before you make a purchase. Various conventional sizes of the bed are offered, including Twin, Full, Queen, King. To ensure a proper fit and enough area for moving around the bed, measuring your room.
Colour Differences: Choosing the Right Hue
To fit your preferences and tie in with your bedroom design, the Plush Velvet Lucy Bed is available in a variety of colours. Rich jewel tones like royal purple, emerald green, and deep blue are common colour choices, as well as neutrals like grey, beige, and cream. Pick a colour that fits your personality and provides the atmosphere you're going for.
Tailoring to Your Aesthetic in Design and Style
The Plush Velvet Bed's design is flexible and includes alternatives like traditional button tufting, wingback headboards, modern platform designs, and even canopy versions. Think about the overarching theme of your personal style when choosing a style for your bedroom that melds easily with your decor.
Quality and Durability of the Frame and Structure
Examine the bed's frame and construction to be sure it was made of durable, high-quality materials. Look for a strong frame that offers enough of support and stability, preferably one constructed of sturdy metal or oak. For increased longevity, look for a centre beam that has been reinforced with sturdy slats.
Padding for Comfort: A Luxurious Feel
The Plush Velvet Lucy Bed's padding and cushioning are essential for a comfortable and restful night's sleep. Select mattresses with thick headboard and footboard padding for a soft surface to rest against while reading or unwinding.
Budget Considerations: Balancing Affordability and Luxury
Although the velvet Lucy Bed radiates luxury, it's important to set a spending limit and pick a bed that fits inside it. The cost may change depending on the bed's size, style, and construction. Set your funds aside and give the elements that are most important to you top priority.
Evaluations and Testimonials: User Perspectives
It can be insightful to read reviews and testimonies from customers who have already purchased the Velvet Lucy Bed. To evaluate the effectiveness and suitability of the bed, look for input on comfort, longevity, and overall contentment.
Coordinating Decor and Bedding to Create a Cohesive Look
Take into account how your bedding and bedroom decor will look with the divan beds. Pick pillows, sheets, and duvet coverings that coordinate. These add to the bed's elegance and give it a finished, appealing appearance.
A Luxurious Heaven Awaits
The Velvet Lucy Bed is the diamond in the crown of the sumptuous bedroom design tapestry, encouraging you to lose yourself in a world of opulent comfort and elegance. As we reach the end of our buying guide, we discover that this luxurious bed has captured our attention. The soft velvet upholstery provides a touch of elegance that tantalises the senses and is reminiscent of moonlit strolls through a lavish garden. You can paint your sanctuary with shades that speak to your spirit thanks to its many colour variations, which are like a palette of dreams.
The carefully thought-out design and construction promise more than simply a bed; they also promise to embrace comfort and style. More than just furniture, the Lucy Bed epitomises elegance and sophistication. You can choose the ideal Velvet Bed that complements your taste, preferences, and spending limit by taking into account the factors discussed in the buying guide by Tender Sleep. Create an opulent hideaway where dreams are as lavish as the bed you sleep on by embracing the luxury and elegance it delivers.