A fabric sofa and coordinating ottoman make the ideal set for any living room design. These two pieces of furniture work together to provide a stylish and cohesive space that is both welcoming and comfortable. The fabric sofa and matching ottoman make the perfect set, both in terms of design and functionality, and they can add style to any living room.
A fabric sofa is a timeless option that has many advantages for any living room. A fabric sofa is, first and foremost, incredibly comfortable. The cosy surface is ideal for cuddling up on and can offer a comfortable place to unwind after a demanding day. A fabric sofa can also give a space with more warmth and texture. A fabric sofa can also be an excellent way to add personality to the design of a living room since there are so many different colors and patterns to choose from.
The fabric sofa is made even more useful by adding a coordinating ottoman. A footrest, additional seating, or even a temporary coffee table can all be provided by an ottoman. It can serve as both a lid and a storage area thanks to the removable lid. Additionally, when the ottoman matches the sofa, it gives the space a polished and coordinated appearance that unifies it.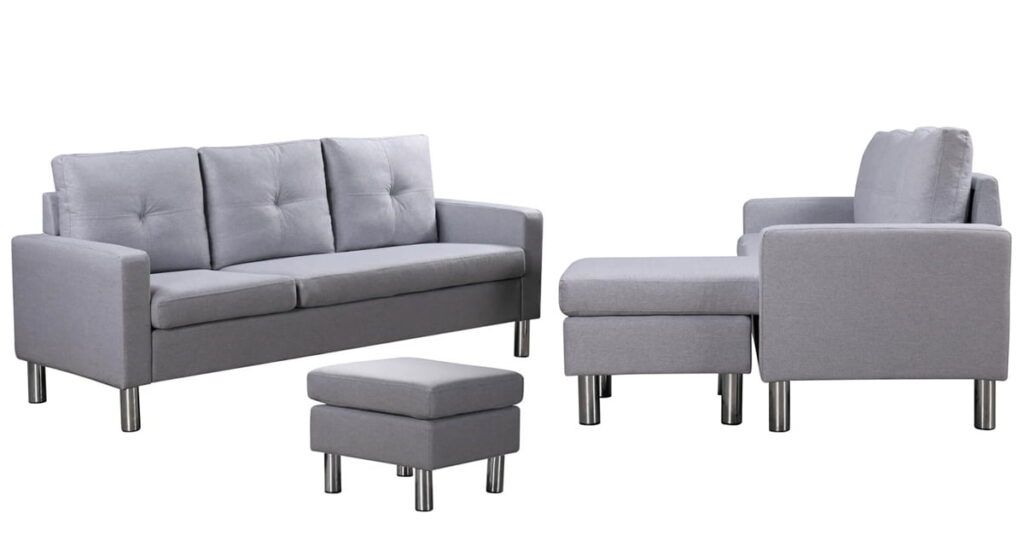 A fabric sofa and matching ottoman's versatility is one of their main advantages. From traditional to modern, they can fit in with a wide range of design aesthetics. A fabric sofa with rolled arms and an ottoman with a tufted top in the same fabric can create a timeless look in a traditional living room. A clean-lined, streamlined fabric sofa and ottoman can add a touch of sophistication to a modern living space.
Fabric Sofa Bed with Matching Footstool
A great addition to any home is a fabric sofa bed with matching footstools. They are the perfect option for those looking for furniture with multiple uses because they offer both style and functionality. At night, people can use these beds as cosy beds and during the day, they can use them as comfortable seating options. It is easy to choose the ideal one that complements your home decor and personal preferences because they are available in a variety of designs and sizes.
A fabric sofa and matching ottoman also have the advantage of being durable. A fabric sofa can last for many years if maintained properly. The ottoman frequently constructed from the same material as the sofa will be strong and long-lasting.
The size of the room should be taken into account when choosing a fabric sofa and coordinating ottoman. For a large living room, a large sectional sofa and matching ottoman might be ideal, while a compact sofa and ottoman set might be more appropriate for a small apartment. The colour and pattern of the fabric should also be taken into account. While a bold pattern can add a splash of personality to a space, a neutral-colored sofa and ottoman can be adaptable and go with a variety of decorating styles.
A fabric sofa and matching ottoman need routine upkeep in terms of care. Regular vacuuming can help keep dirt and dust from accumulating on the sofa and ottoman. Furthermore, spills and stains can be prevented from setting into the fabric by spot-cleaning them as soon as they occur.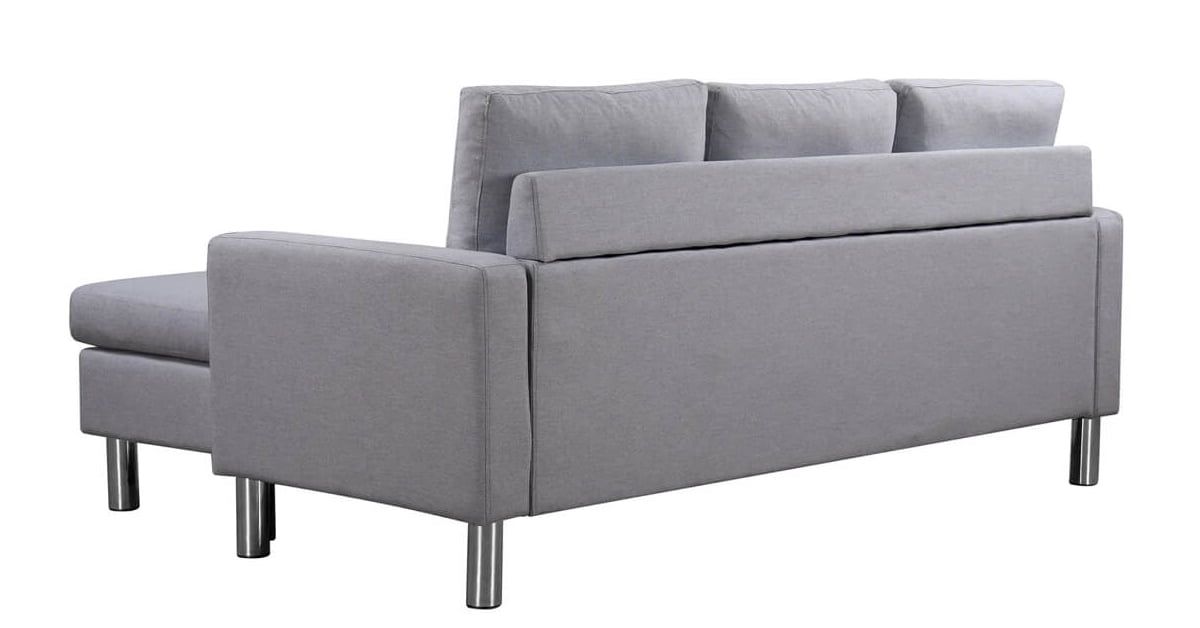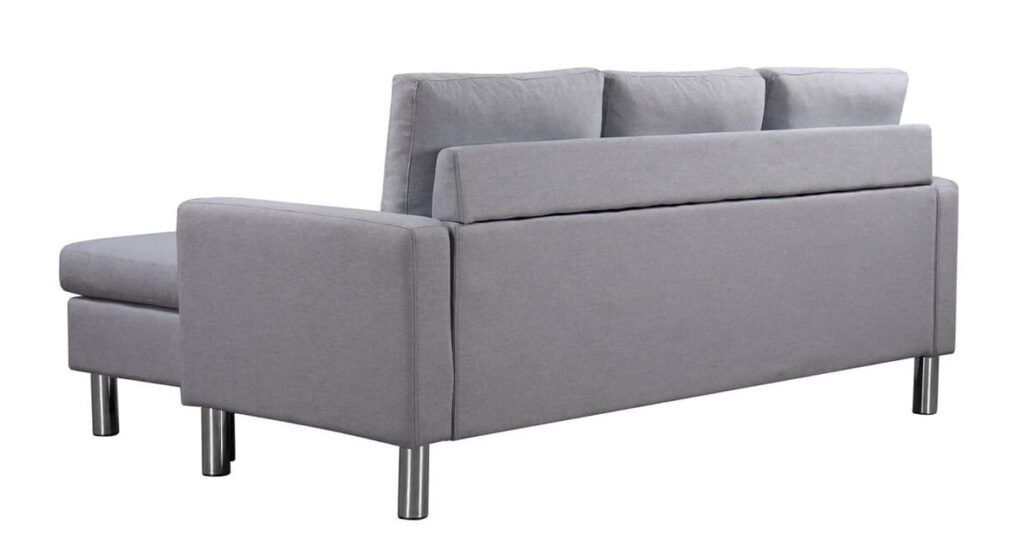 Fabric Sofa Bed
The versatility of a fabric sofa bed is one of its main benefits. They are ideal for compact homes or spaces with limited square footage. They serve as inviting seating options for guests during the day and can be transformed into beds at night. Because they provide a cosy sleeping area for guests who are the kids' friends, they are fantastic for families with young children.
They are also perfect for people who work from home because they double as beds for quick naps and provide comfortable seating options during the day. The fabric sofa bed also doubles as a cosy lounge chair when paired with a complementary footstool, making it the ideal place to unwind and read a book.
Fabric sofa
There are numerous things to think about when selecting a fabric sofa. Numerous materials, including cotton, linen, polyester, and velvet, are available for fabric sofas. Every material possesses special qualities and advantages of its own. In contrast to velvet, which is opulent and lends an air of elegance to any space, cotton is soft, breathable, and simple to clean. Furthermore, fabric sofas come in a wide range of hues and designs, making it simple to find the ideal one that complements your home's interior design.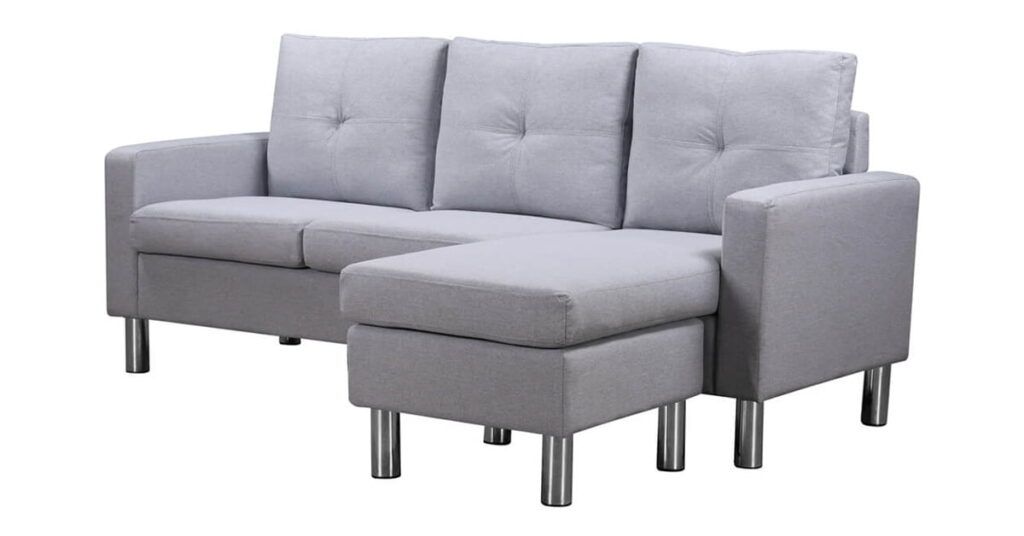 When selecting a fabric sofa, you should take into account the size, shape, and style of the sofa, as well as your personal preferences and spending limit. You can be sure to find the ideal fabric sofa that suits your requirements and adds a touch of style and comfort to your home thanks to the wide range of options available.
Sofas
Sofas and ottomans that coordinate are perfect for any living room design. They are a sensible and fashionable option for any home because they offer comfort, style, adaptability, and durability. The wide range of colours, patterns, and sizes available allows tailoring a fabric sofa and matching ottoman to fit any design aesthetic or room size. And they can continue to offer a cosy and welcoming atmosphere for many years with the right maintenance.