At Tender Sleep, you can buy the remarkable Alina Wardrobe for a reasonable cost. It upgrades the grace of your room. It is one of the most wanted products for a modern-style bedroom. Alina Wardrobe has a lot of storage options available. It provides enough storage space to manage and organize important accessories and clothing.
In this wardrobe, you can keep your suits, precious jewellery, and other belongings organized. In addition, the wardrobe gives the interior of the room a beautiful and elegant appearance. It also offers a lot of storage space for organizing the extra clutter in the room.
Modernise the Look of Your Room:
However, the wardrobe is the perfect combination of utility and style. Tender Sleep provides customization options on budget-friendly deals to facilitate customers. The modern design of Alina's wardrobe enhances the attractiveness of the room's interior. In fact, this item offers cutting-edge features that make the wardrobe compatible with modern bedrooms.
It is the ideal choice to keep things organized. It has a sophisticated appearance, provides plenty of storage space, and has a luxurious look. The great functionality and appealing design of the Alina Wardrobe add elegance to your home. We always provide high-quality products to our customers.
Give Your Room a Focal Point:
Moreover, it is made of high-quality chipboard, which makes it durable and strong. Having this product in your home allows you to save time, money, and space. We provide this product at a reasonable price. One would love to have this wonderful product in his room. Despite that, the structure and attractive design offer magnificent features to the users.
Tender Sleep offers this wardrobe at an economical rate to meet the customers' needs. The innovative design of the wardrobe allows for easy assembly and can be assembled within a couple of minutes. The wardrobe is delivered in flat packaging.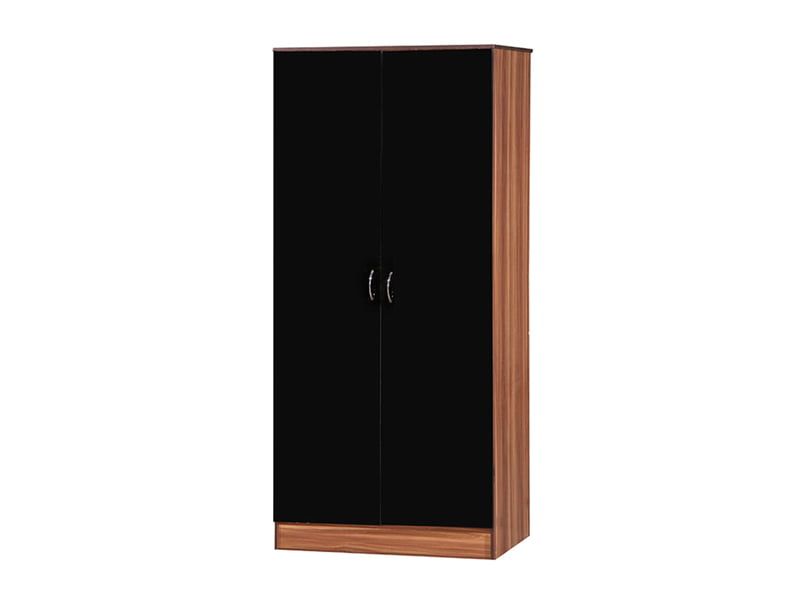 Multiple Colour Options:
Tender Sleep offers Alina's wardrobe in black, white, white and oak, black and walnut, grey, pink, and blue colours. To be specific, Alina Wardrobe consists of soft-closing doors, inbuilt shelves, and hanging rails that provide an excellent room for keeping things well-organized.
The wardrobe is divided into two sections: the upper section offers ample room to store belongings, and the lower section includes hooks for hanging expensive suits or other valuable items. Alina Wardrobe offers a lot of storage options to keep everything in order. Therefore, to enhance the durability of this wardrobe, we manufactured it with the highest-quality chipboard material.
Wardrobe on a Budget: How to Build a Stylish Wardrobe without Breaking the Bank
It contains shelves and hanging rails that offer extra storage choices for clothing and other wearables. All these features allow you to organize your items according to your needs and access them with ease. Additionally, its premium construction and design enable it to blend in with the decor of any room. Even though the Alina wardrobe's design combines simplicity and elegance, it should still add to the charm of your room because it offers plenty of space inside and completely changes the look of your space.
Scratch Resistant and Matt Finishing:
At Tender Sleep, we offer the Alina Wardrobe at an affordable price. The scratch-resistant properties, matte finish, and easy cleaning method make this closet ideal for modern homes. You can maintain your space with Alina Wardrobe, and your room will always remain neat. Despite that, this wardrobe makes it simple to organise all of your accessories. From long coats to expensive suits, Alina Wardrobes is the key product to keep clothes tidy and organised.
Conclusion
In short, this product reflects pure elegance, and we provide it with advanced utility at an economical rate. The product is available in the UK, wherever you are. By having this product, one can bring a classically elegant feel to the room, and its design, material, finishing, and available colours are exceptional. Tender Sleep offers this wardrobe, which helps redefine the class, style, and look of your room.