It has been a long time since we have experienced the full force of spring. For more than two years, due to the coronavirus, we have been trapped in a glass bubble. Afterwards, the PM decided to end all COVID-19 restrictions. It has given us the chance to truly enjoy spring. As spring blossoms, we get the great possibility to update our home. To bring in home décor that is in the process of bringing warmth and comfort to our senses. The start of the new season helps us add colour and flair to our home décor choices. The main necessity with spring is going out with the old and adding new stuff to spruce your home out.
Curved Décor
Research has shown that curved home décor items are making a comeback. This means that our home décor is getting softer and cosier by the minute. Customers prefer curved furniture over the standard as they want to bring opulence to their living spaces. Instead of relying on the same thing over and over again. This makes everything dull. Since spring is about restarting our lives. It also gives hope to freshen up our home. The two-year isolation helped us to rethink how our home décor items play an important role in our lives.
Comfortable Bedding
It is high time that you start to invest in a bedding that provides comfort to you and your partner. Bedding is crucial to have the best sleep possible. That is why an Elo crushed velvet storage bed is the best option possible. The crushed velvet fabric upholstery is one of the reasons this type of bedding is great for spring. Moreover, bedding is a dual purpose. Meaning, you get the best of two worlds for the price of one. Dual functionality is the new mantra that customers love. By investing in bedding that performs two functions flawlessly, you can achieve maximum potential.
This is the same case for the Elo bed frame. It comes with Ottoman storage that is gas-powered. It lifts with a single touch and houses anything and everything you want to store. The crushed velvet fabric that wraps around the bed looks great in a sunlit room. The Elo bed frame comes in standard double size and the colour grey. This neutral colour is great for bringing fresh change into your bedroom. Tender Sleep Furniture offers its customers the option to add a mattress of their choice to the order. This helps lessen the overall value of the deal.
Maximalist Décor
During the pandemic, customers relied on a minimalistic approach to enhance their home and work routines. Now since everything is going back to normal. The minimalistic approach has done its part. Now customers are forgoing minimalistic décor and adding maximalist décor to their home. Layers and texture are great examples of this modern design. By adding layers to your living space, you can create a good sense of opulence.
Wallpaper with textures is also a great example of this medium. It brings a sense of calmness and gives your room a new facelift. Spring is about change. Let's change for the better.
Paint
During the isolation, we didn't care what the paint on the walls was, as we were biding time. It got to a point when we got accustomed to what we had. But now the isolation has ended. It is high time that we bring some charm back into a home. The best course would be to give a facelift to your rooms. The best way would be to select accent colours to paint the walls and the ceiling. Yes, that right, paints the ceiling as well. It might sound a little cliché, but that is not the case. By adding a mixture of both bright and accent colours, you can bring spring to your living spaces. Colour blocking is an alternative option, but the only problem is the colour choices are not endless. Furthermore, many of the new bedroom décor items that are on sale use natural material instead of finishes.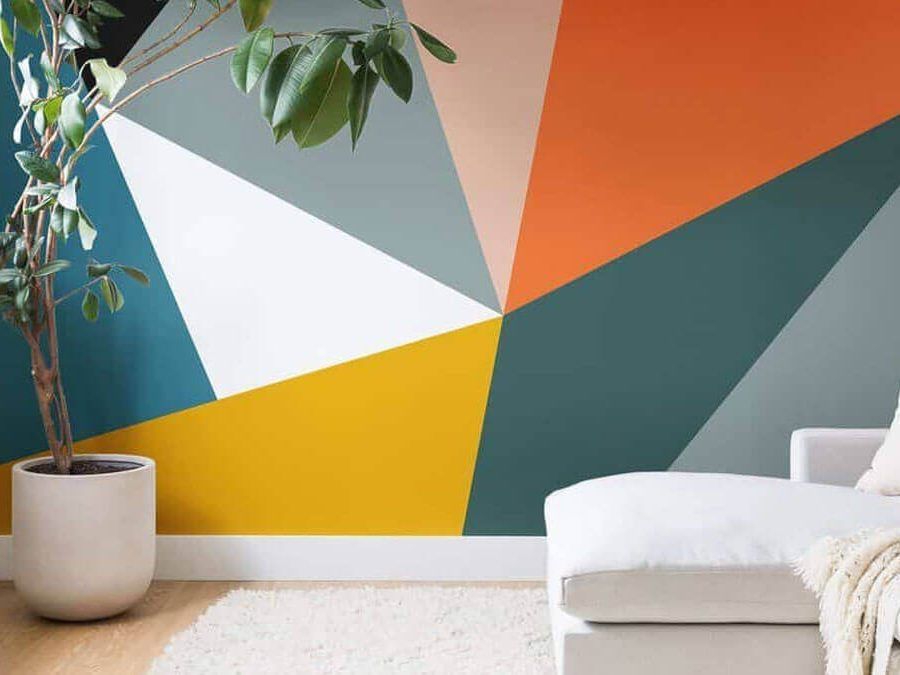 Headboard
Investing in a bed frame with a high headboard is not only feasible but has great value. For spring, headboards are making a comeback like no other home décor item. Many customers prefer using a bed frame without a headboard only because they take up space. But they always forget the benefits they provide eventually. This includes abrasion protection, warmth in your room, and they do look stylish.
The royal wingback bed by Tender Sleep furniture is the only option I can think of. Its headboard is not only majestic but at the same time, those plush velvet overtones are something to die for. The bed in question also comes with a high footboard as well. This complements the overall style of opulence.
The royal wing bed is a part of the grounded bed collection. This means that it has zero space between the base of the frame and the floor. The stability is off the charts and the grey plush velvet fabric upholstery is great for sunlit rooms.