Two key needs frequently rule our decisions when designing the ideal bedroom: comfort and functionality. The choice of the correct bed may make all the difference when creating a warm and inviting guest room, a cosy hideaway for your child, or a tranquil retreat just for yourself. We set out on a journey in this blog to explore the fascinating world of bedroom furnishings. Our focus is on a stunning example of beauty and function coming together: a single bunk bed with a plush pillow-top mattress. This dynamic pair is a tribute to the height of comfort as well as a shining example of space-saving creativity. So, in this blog by Tender Sleep, let's begin this investigation and explore the numerous benefits that this combination provides to your bedroom, transforming it into a haven where ease and comfort coexist together.
The Comfort of Single Bunk Bed with Mattress
The ideal option for people looking for both space-saving efficiency and improved comfort in a compact space is a single bunk bed with a mattress. Bunk beds are a practical method to maximise floor space in small homes when every square foot matters. If a high-quality mattress is also included, you won't have to sacrifice getting a good night's sleep. The thoughtfully constructed bunk and cosy bed structure offers a safe and secure sleeping configuration, while the mattress provides the comfort and support required for a sound sleep. This combination not only makes sense, but also guarantees that you can sleep soundly and rejuvenate every night even in the cosiest of settings.
Elegance that Saves Space
The ability of single bunk beds to conserve space has long been recognised. They are a great option for small bedrooms, communal spaces, or even holiday homes if you want to maximise sleeping area without sacrificing comfort. The stacked arrangement of bunk beds rapidly frees up critical floor space, allowing for the addition of other necessities like desks, wardrobes, or play areas. But the addition of a pillow-top mattress elevates this space-saving idea to a new level. The mattress provides an additional layer of comfort that elevates a basic sleeping arrangement into a plush retreat.
The Benefits of Pillow-Top Mattresses
Mattresses with pillow tops are renowned for their luxurious comfort and support. They have additional cushioning sewed onto the body in the form of a layer often filled with materials. Such as, memory foam, latex, or soft fibres and sewed onto the mattress' top. This additional layer not only improves the softness overall but also offers excellent support for your body, reducing pressure points and fostering comfortable slumber.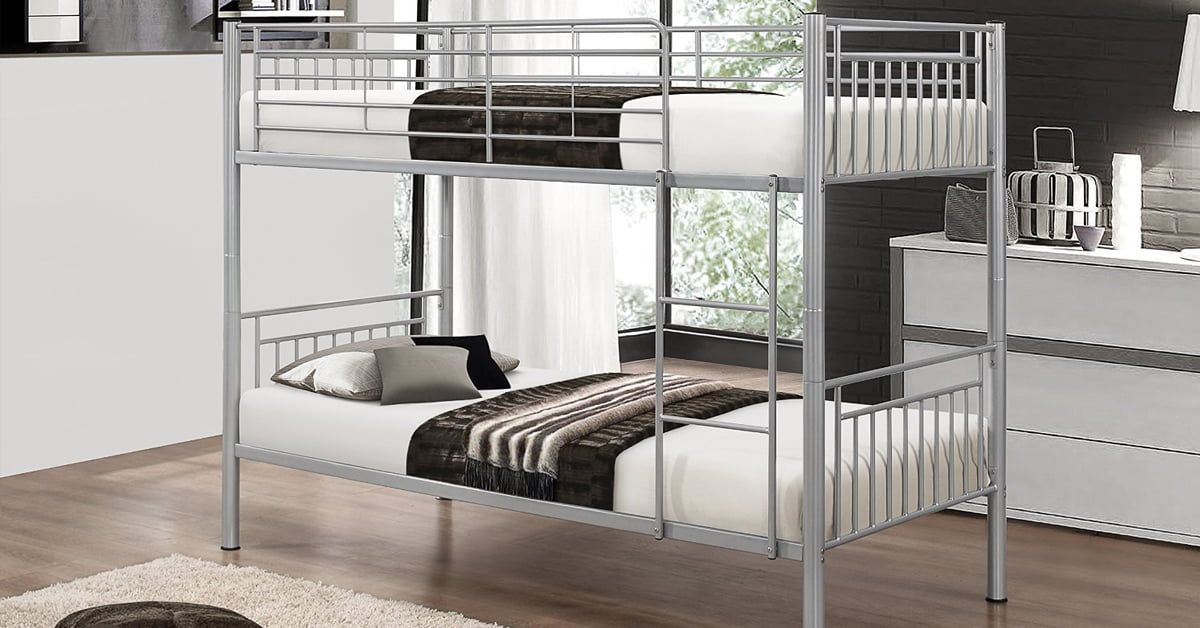 Here's why a single bunk bed with a pillow-top mattress is the best option for complete comfort:
Supreme Comfort: The pillow-top layer cradles your body while you sleep, giving you a cushioned and opulent feeling. Even in a bunk bed, it feels like you are sleeping on a cloud. Your sleeping experience will take on a completely new level due to this miracle of mattress engineering. The pillow-top mattress transports you to a world of luxury with its additional layer of cushioning, which is frequently made of memory foam, latex, or soft fibres.
Imagine every time you lay down, you're slipping into a cloud of plushness. The pillow-top's velvety surface gradually shapes to the curves of your body to create a cocoon of relaxation that is at once luxurious and supportive.
Pressure Relief: A pillow-top mattress' extra padding conforms to your body's curves to relieve pressure spots. It lessens the likelihood that you'll awaken in agony. As this mattress delivers a comforting embrace, pressure points disappear, allowing your muscles to unwind and your mind to slip into deep sleep.
Temperature Control
A lot of pillow-top mattresses are built with cooling features that let you control your body's temperature, giving you a restful night's sleep. But finding the ideal balance is more important than simply being soft. The pillow-top mattress is able to combine strong support with comfort that feels like more than relaxation. This ensures that when you enjoy the sensation of sinking into a luxurious layer, your spine remains correctly positioned. This results in a comfortable night's sleep making you feel rejuvenated and prepared to face the day.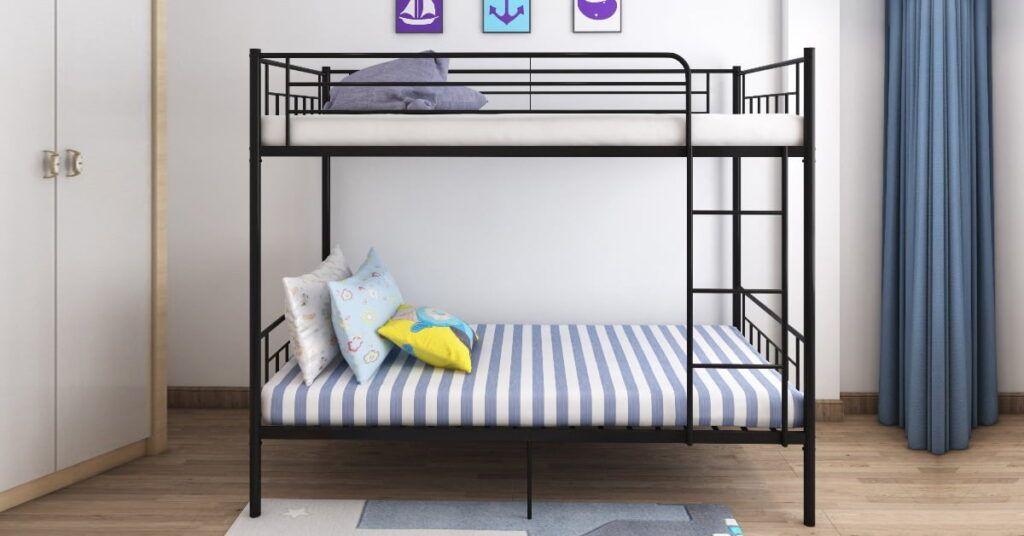 Durability
Pillow-top mattresses and a single bunk bed are made to endure. It allows you to take advantage of its comfort for many years to come.
Conclusion
Elegant and comfortable, a single bunk bed with a pillow-top mattress maximises available space. Anyone who sleeps on a mattress with a pillow top will have the most comfortable and peaceful sleep possible. Consider purchasing a single bunk bed with a pillow-top mattress if you want to remodel your bedroom or make a welcoming environment for visitors. It's a decision that offers the best of both worlds by fusing sumptuous comfort with functionality. Bid farewell to crowded sleeping quarters and welcome to a world of comfortable, restful nights.