Finding time to unwind and relax in the fast-paced world we live in is imperative for our overall health. And what better way to accomplish that than to curl up on a high-end sofa's plush comfort? With the ideal balance of roomy seating, plush fabric, and chic design found in a 3+2 seater fabric sofa set, you can turn your home into a tranquil heaven.
Verona 3 and 2 Seater Sofa Set
The Verona 3 and 2 Seater Sofa Set is a particular furniture collection that consists of a three-seat sofa and a two-seat sofa. The Verona series is known for its distinctive designs, fine craftsmanship, and focus on detail. These sofas are well known for their fashionable design, plush seating, and longevity. The Verona set can improve the atmosphere in any room, including a living room or lounge area, and offer cosy seating for your family and guests.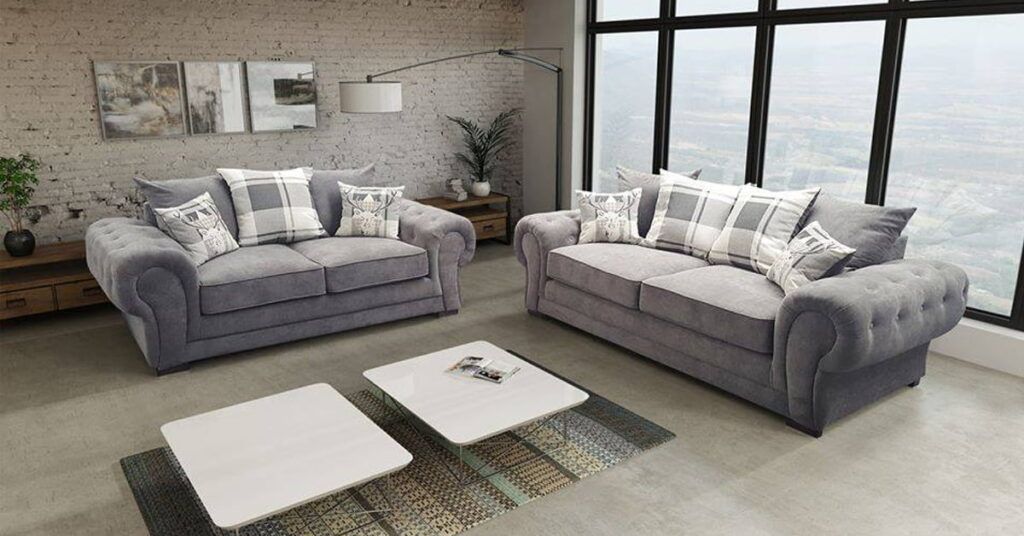 Comfort and Support
A fabric sofa set excels in comfort, which is one of the key elements that contribute to relaxation. It is even more inviting to sink into due to the fabric upholstery's additional layer of softness. It will make you feel truly at ease, whether you are reading a book or watching movies back to back.
Versatile Seating Options
The two-seater sofa offers a cosy space for private relaxation or intimate conversations, while the three-seater sofa offers enough room for stretching out or lounging with friends and family. This adaptability enables you to customise your seating according to the situation, making it perfect for both entertaining guests and relaxing in peace by yourself.
2 Seater Sofa Set
Typically, a 2 seater sofa set consists of two identical sofas that can accommodate two people. For apartments or as an addition to existing furniture sets, this compact seating arrangement is ideal. Two people can relax, converse, or enjoy entertainment together on the two-seater sofa set because it offers a comfortable and private seating experience. Given that they come in a variety of designs, materials, and colours, you can choose one of these sofas to complement your interior decor and personal style.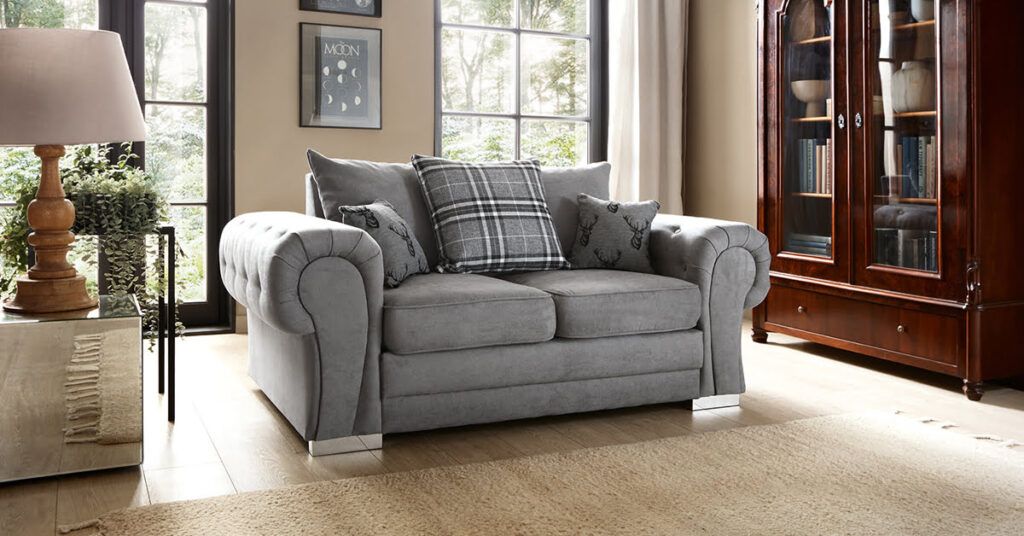 Stylish Design
In order to create a relaxing environment, aesthetics are essential, and this set can improve the look of your living area. You can select a design that matches your current decor or acts as the room's focal point due to the variety of fabric options available. Modern fabric sofas' clean lines and modern designs lend your home a touch of sophistication and elegance.
3 and 2 Seater Sofa
A set of sofas made up of a three-seater and a two-seater is referred to as a "3 and 2 seater sofa combination." For larger living rooms or other areas where you want to give family members or guests plenty of seating options, this combination is a popular choice. In comparison to the two-seater sofa, which offers extra seating for two people, the three-seater sofa has a larger seating capacity and can comfortably fit three people.
Easy Maintenance
Sofas made of fabric are made with convenience in mind. Your sofa set will maintain its beauty over time because the fabric upholstery is typically long-lasting and simple to clean. Numerous fabric options are also stain- and spill-resistant, making them an advantageous option for homes with kids or pets. Typically, regular vacuuming and spot cleaning are enough to keep your fabric sofa looking clean and inviting.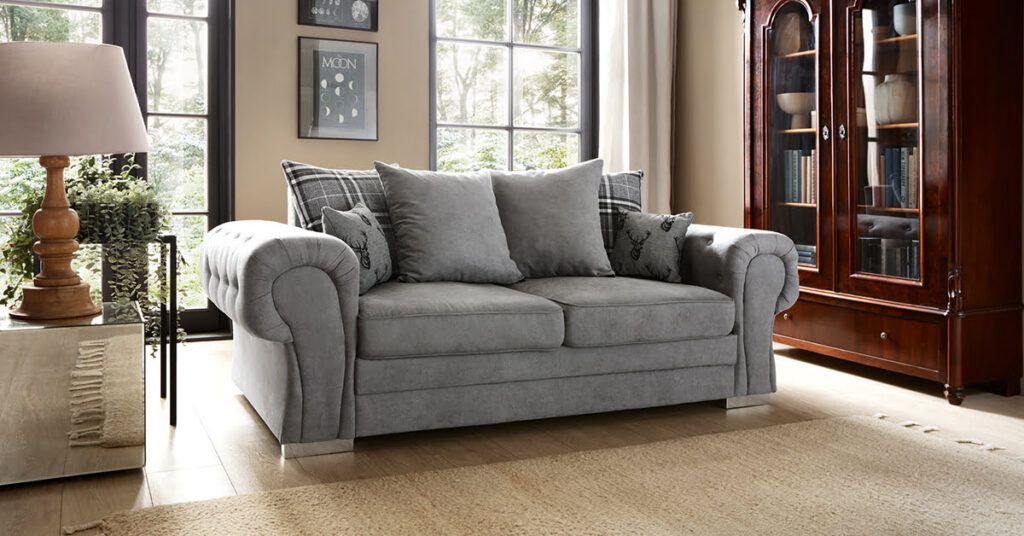 Affordability
They are frequently more affordable than other types of sofas while still maintaining high standards of comfort and quality. For those on a tight budget who want relaxation and style, they provide an affordable option.
Conclusion
The perfect fusion of comfort, style, and affordability for your leisure requirements. Due to its plush cushions, a variety of seating options, and ease of maintenance, it is a wonderful addition to any living space. It offers a comfortable heaven where you can genuinely unwind and regenerate, whether you are entertaining guests, enjoying some quiet time, or unwinding after a long day. So feel free to relax on a fabric sofa in all its plush comfort and let your worries fade away.