Finding ways to unwind and relax in today's fast-paced world is imperative for our overall health. Our bedroom is one place where we look for peace and comfort. An upholstered divan bed base with a headboard is the ideal choice if you want to turn your bedroom into a sumptuous haven of comfort and style. It offers a sense of refined relaxation.
Divan Bed with Headboard: Class & Sophistication
The bedroom's complete and elegant solution for comfort and style is a divan bed with a headboard. When sitting up in bed, the headboard serves as a decorative element and adds further support and comfort. These come in a range of styles, materials, and finishes, so you can pick one that suits your preferences and bedroom design.
The extra support a divan bed with a headboard provides while reading, watching TV, or just unwinding in bed is one of its main advantages. You can maintain a more ergonomic sitting position by using the comfortable backrest that the headboard offers. The headboard also serves as the bedroom's visual centre, bringing a touch of class and sophistication to the space. To add to the luxurious feel of the bed, these items frequently have high-quality upholstery made of leather or fabric.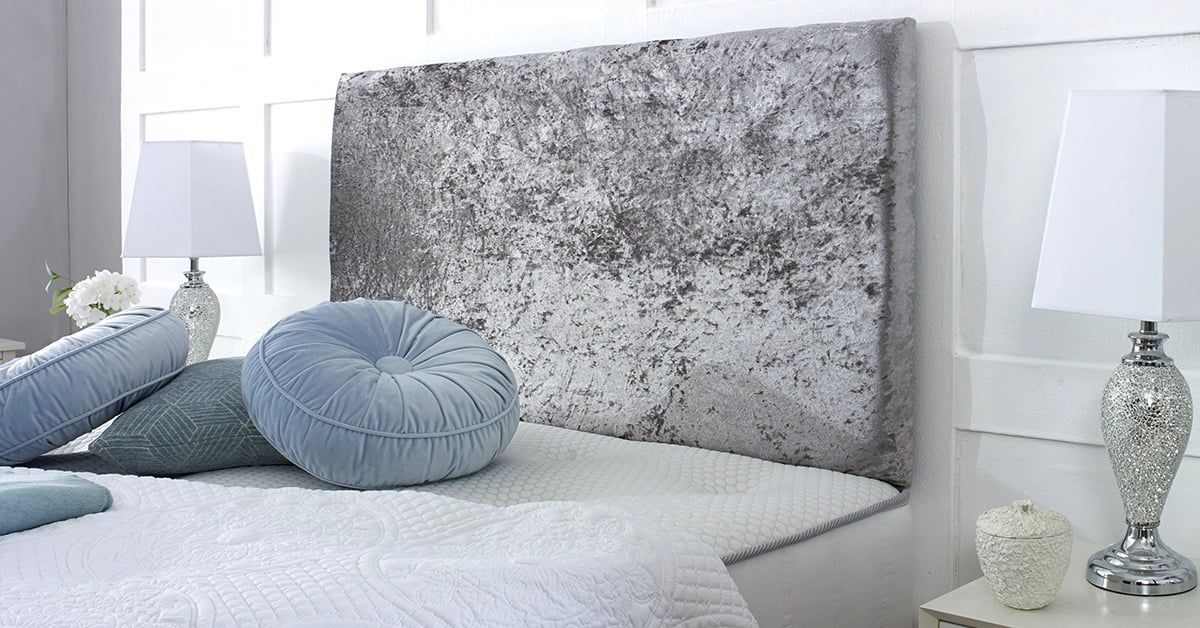 Supreme Comfort and Support
A superior divan bed base with luxurious upholstery provides an unrivalled level of comfort. Your back, neck, and shoulders will be well supported by the upholstered headboard, allowing you to unwind in bed while reading, watching TV, or just taking in some quiet time.
Stylish Elegance
Any bedroom decor will benefit from an upholstered divan bed base with a headboard because it adds an air of sophistication and style. You can select the ideal option to match the aesthetics of your current bedroom thanks to the wide variety of fabrics, colours, and designs available.
Divan Beds: Built-in Storage Options
Divan beds are a popular option for people looking for a fashionable and practical bed frame that provides both comfort and usefulness. These beds have a base that is usually covered in fabric or leather, giving them a sleek and contemporary appearance. They are available in a range of sizes, from single to super king, making them appropriate for various bedroom sizes and sleeping needs.
However, divan beds are renowned for their practicality in addition to their aesthetic appeal. Many divan beds have built-in storage options, such as drawers or lifts in the shape of an ottoman, which add useful extra space for storing bedding, clothing, or other items. People who have small bedrooms or value a clutter-free environment will especially benefit from this. Additionally, divan beds are renowned for their strength and durability. The base offers the mattress excellent support, ensuring a cosy and peaceful sleep.
Practicality and Storage Solutions
A divan bed base's integrated storage capacity is one of its most important benefits. Many divan bases have storage drawers or ottoman options, allowing you to effectively utilise your bedroom's space. People who live in smaller homes or apartments with few storage options will particularly benefit from this feature.
Noise Reduction and Durability
An upholstered divan bed base, in contrast to conventional bed frames, helps dampen noise and movement. The base's sturdy design, along with the padding and upholstery, absorbs sound and lessens the squeaks or creaks that are frequently associated with other types of beds. Its durability also guarantees that it will withstand the test of time, giving you long-lasting comfort and peace of mind.
Divan Bed with Mattress: Streamlined & Fashionable Appearance
For those looking for a cosy and useful sleeping solution, a divan bed with mattress is a versatile and well-liked option. The base of the divan bed is solid and typically covered in fabric or leather for a streamlined and fashionable appearance. The divan bed differs from other beds in that it comes with a mattress that fits perfectly on top of the base. This provides a practical all-in-one solution and eliminates the need for a separate bed frame.
However, the outstanding support that a divan bed with a mattress offers is one of its main benefits. The strong base gives the mattress a stable foundation, ensuring even weight distribution and lowering the chance of sagging. This encourages sound spinal alignment and can reduce back and joint pain, leading to deeper, more restful sleep. In order to make the most of the space in your bedroom, divan beds frequently have built-in storage compartments like drawers or lifts in the shape of ottomans.
Easy Maintenance
Your upholstered divan bed base is simple to keep clean and well-maintained. It is simple to keep your bed base looking clean and new due to the fabric covers that are easily removable and washable. You can quickly and easily clean your bedroom with the help of this convenience.
Conclusion
An upholstered divan bed base with a headboard is an investment that will not only provide you with a comfortable and opulent sleeping experience but also be a chic and useful addition to your bedroom decor. With its exceptional comfort, elegant design, storage options, noise reduction, durability, and ease of maintenance, it is the ideal choice for establishing a tranquil haven inside your house. Choose an upholstered divan bed base with a headboard to transform your bedroom into a refined retreat, and benefit from the improvements it makes to your general wellbeing.