The right furniture selection is essential for designing a bedroom that exudes luxury and elegance. One design among the many choices is the plush velvet bed with a floating platform, which has been attracting a lot of attention. Your bedroom will become a tranquil retreat due to this creative and visually stunning design that combines comfort, style, and functionality.
Bella Grey Plush Velvet Bed Frame: Exquisite Craftsmanship
The Bella Grey Plush Velvet Bed Frame is a beautiful and opulent piece of bedroom decor intended to improve the overall appearance of your room. The bed frame has a soft, inviting feel due to its plush velvet upholstery, which also gives your bedroom's decor a hint of opulence. Grey is a versatile colour that goes well with a variety of interior design aesthetics, making it a good option for any bedroom.
The bed frame has a solid design that offers your mattress excellent support and stability. This bed frame's strong construction ensures that it will last for many years. The padded headboard provides more comfort and support.
Finest Details
It is a magnificent piece of craftsmanship. Skilled artisans painstakingly handcrafted every detail, guaranteeing accuracy and focusing on the finest details. They added a touch of opulence and a soft, luxurious feel with plush velvet upholstery. They frequently made the headboard oversized, creating a statement piece that immediately becomes the center of attention in the space.
Floating Platform
The distinguishing characteristic of this bed design is the floating platform. The overall aesthetic gains a sense of intrigue and modernity as a result. The floating platform gives the bed an ethereal appearance by doing away with the need for visible legs or a conventional bed frame. Additionally, this design decision has advantages in terms of utility, such as simpler cleaning and a room's appearance of spaciousness.
Unparalleled Comfort
When it comes to comfort, which is a top priority when choosing a bed, it does not disappoint. A luxurious sleeping surface that envelops you in comfort is created by the thick padding layers and premium velvet upholstery. The floating platform offers excellent support regardless of your mattress preference, ensuring a restful and rejuvenating sleep.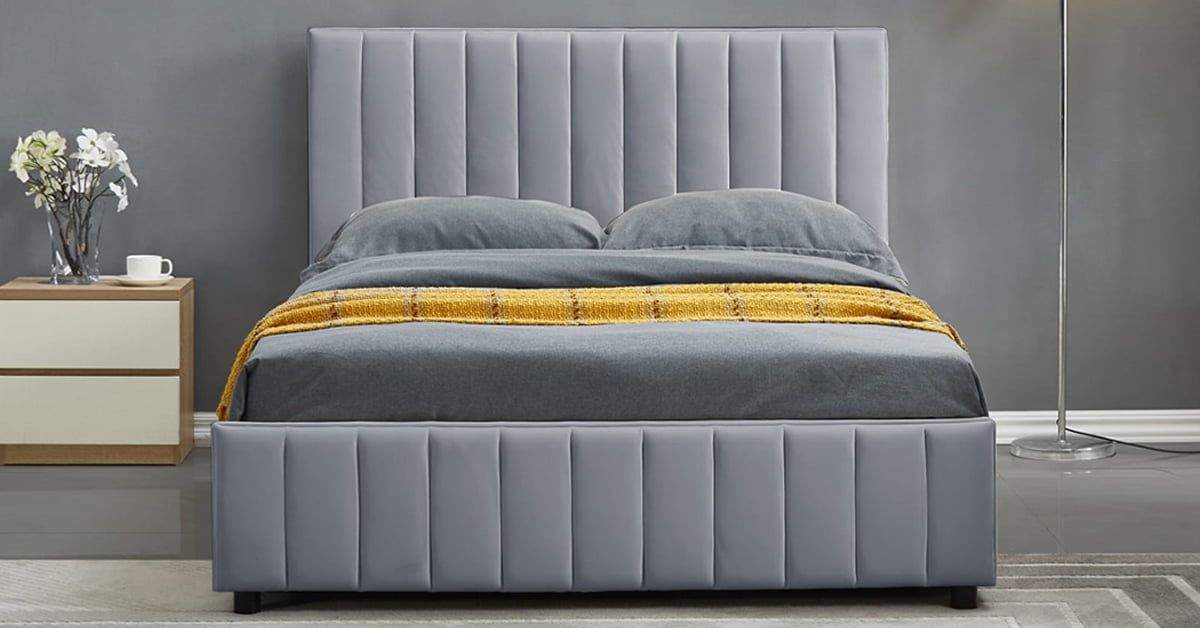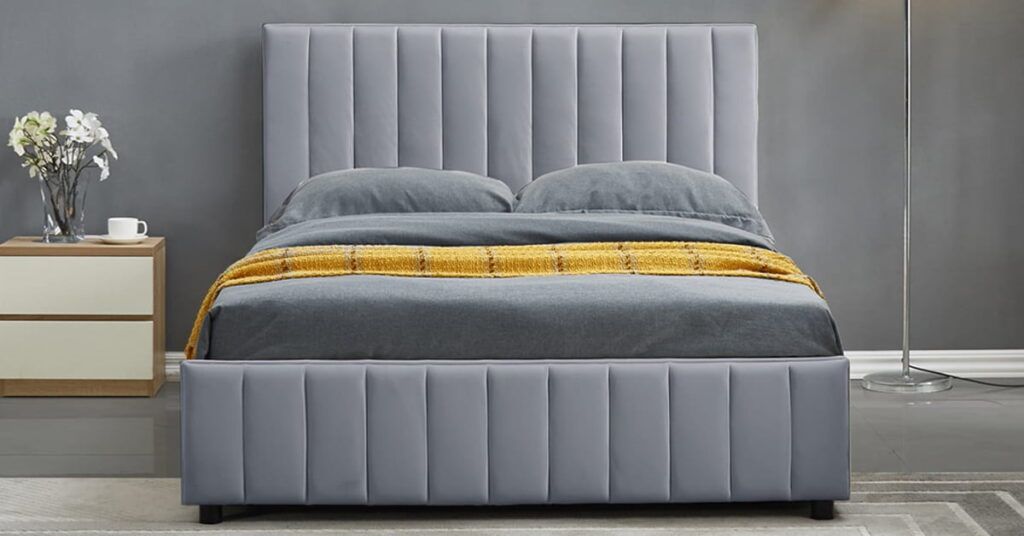 Plush Velvet Bed: Comfortable and Welcoming Ambience
The luxurious and inviting Plush Velvet Bed is a piece of furniture that oozes comfort and style. This bed adds a touch of elegance to any bedroom's decor with its plush, velvety upholstery. The velvet's texture gives the bed's overall appearance depth and richness, making it the centre of attention in the space.
Moreover, this bed is offered in a variety of colours, so you can pick the one that best matches your personal preferences and blends in with your existing decor. The bed not only has a beautiful appearance but also provides exceptional comfort.
Versatile Design Options
You can choose from a variety of design options. There is a design to suit every taste, ranging from conventional and traditional styles to modern and minimalist aesthetics. The numerous colour options for the velvet upholstery also allow you to design a unified look or make a strong statement with a contrasting shade.
Ottoman and Storage Beds: A Hydralic Lift Mechanism
Storage beds and ottomans are examples of cutting-edge furniture items that combine functionality and style. A hydraulic lift mechanism built into the ottoman bed's design makes it simple to raise the mattress platform and reveal a sizable storage area below.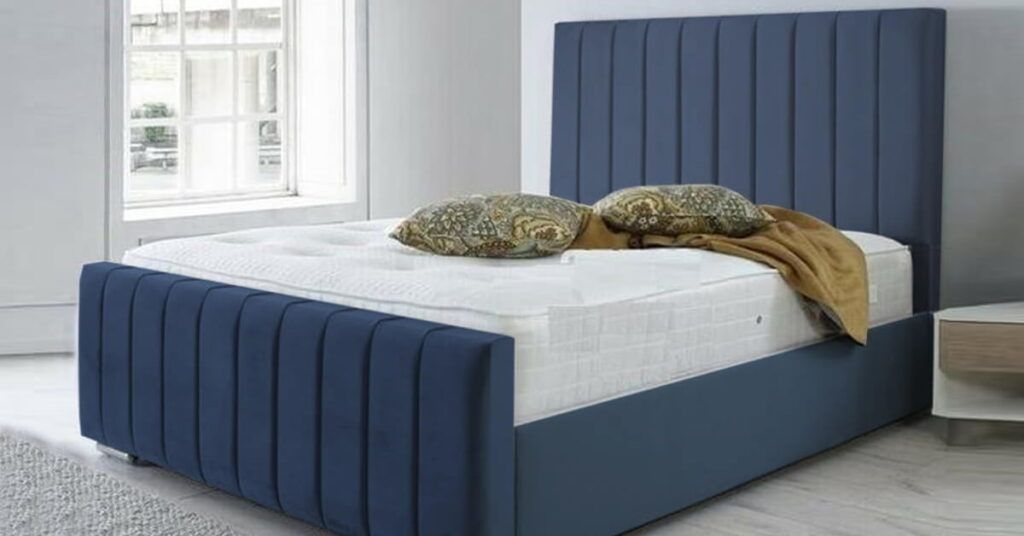 You can keep extra bedding, pillows, blankets, and anything else you need close by but out of sight in this area. Contrarily, storage beds frequently have built-in drawers in the bed frame. There is no need for additional dressers or chests of drawers in your bedroom because these drawers offer enough space for storing clothing, shoes, and other personal items.
Enhancing Bedroom Aesthetics
Your bedroom's overall aesthetic appeal is immediately enhanced by the addition of this piece. Sophistication and modernity are conveyed by the fusion of plush velvet textures, graceful lines, and the appearance of a floating bed. This bed design effortlessly improves the visual appeal of the space, regardless of whether your bedroom decor is lavish and glam or simple and understated.
Conclusion
This bed's design successfully combines innovation, comfort, and style. It is a popular option for those looking for a truly opulent and visually stunning bed because of its exquisite craftsmanship, floating platform, unmatched comfort, and flexible design options. You can turn your bedroom into a heaven of luxury and relaxation by investing in this extraordinary piece of furniture, which gives you pride and satisfaction each time you step inside.