The popularity of semi orthopaedic mattresses is beyond human explanation. The best mattresses are available at Tender Sleep at a nominal price. This product provides a soothing sensation and truly divine calmness. It enhances sleeping positions and upholds healthy blood circulation. Its distinctive surface offers the genuine comfort and serenity you require. Use this extraordinary mattress if you have neck, back, hip, or postural pain.
Experience the perfect balance of support and comfort
Most medical professionals specifically suggest this mattress to patients who experience body pain. The mattress is made of coil springs and has a top layer made of damask fabric, which offers an excellent level of durability. In comparison to a standard mattress, an orthopaedic memory foam mattress is made to offer a higher level of support for the entire muscular-skeletal system, particularly the back, neck, and joints. It provides a higher level of support while still maintaining spinal alignment.
It is carefully designed with high-quality material to pass the test of time. The most effective spinal support is provided by a wrapped coil with springs. The body is supported by the additional layer of foam that was added to the mattress springs, which makes for a comfortable night's sleep. The mattress' fabric offers protection from dust and mites.
Multiple Size Options in Semi Orthopaedic Mattress
At Tender Sleep, we offer a large variety of orthopaedic mattresses in many sizes at affordable prices. There are five different sizes of the mattress: single, double, small double, king, and super king. With our low-priced, premium products, there is no need to worry about the budget. It guarantees the necessary assistance for easing pressure on the pressure points and minimising body pain.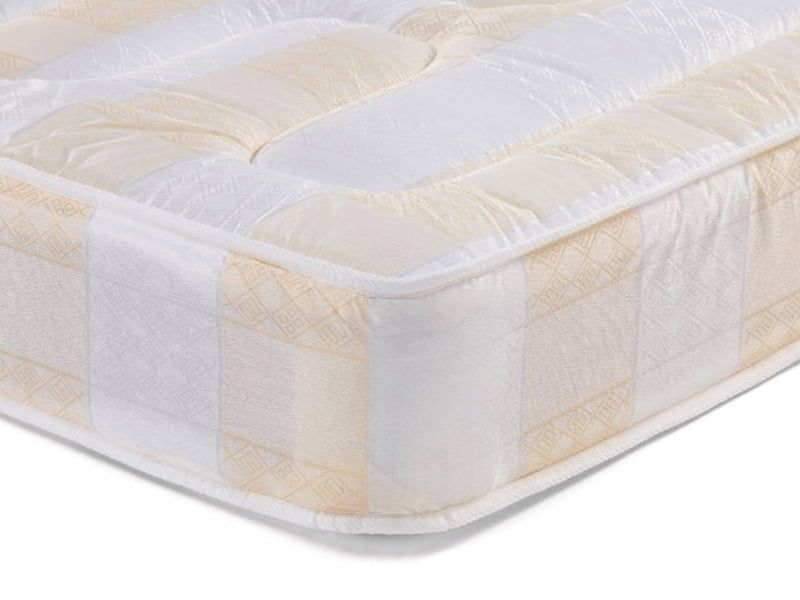 See also: Find it More
A comfortable mattress is necessary for sound sleep, and this mattress quickly eases and improves posture pain. To keep everything at its ideal setting and temperature, air vents are available. Its permeable surface keeps blood flowing normally. It gives off a calming and soothing feeling.
Say goodbye to aches and pains by having a Semi Orthopaedic Mattress
The mattress promotes deep relaxation. It has the advantage of keeping you cool in the summer and warm in the winter. It provides more spinal support, making it a good choice if you suffer from back or joint pain. Similarly, the product offers resistance to dust mite infestation. Customers who experience allergy symptoms should purchase this product. Having this mattress comes with a lot of benefits. Thus, it offers cosy surroundings and additional support.
Proper Spinal Alignment
Therefore, in order to make it convenient for their customers, Tender Sleep offers this exceptional piece at a low cost. You will experience greater comfort and relaxation. You might be able to save money and valuable time. So far, it is a dependable and durable product that boosts the value of your room and ensures a comfortable sleep for you. Tender Sleep provides its esteemed customers with a premium king size orthopaedic mattress at a competitive price and delivers it anywhere in the UK. It offers great support by distributing the body's weight.
In order to keep the product durable and at a temperature that is comfortable, air vents are provided. It is the perfect item for customers who are looking for extra comfort. This mattress provides complete body support and relieves pressure points. Therefore, Tender Sleep offers double orthopaedic mattresses at a steep discount in order to thank their devoted customers.