A memory foam mattress is an incredible product that is offered at a minimal price. Everyone can enjoy comfort and luxury in their bedroom thanks to this product. It reduces pressure on the body's most delicate areas and adapts to the user's weight to increase comfort. It is the ideal mattress for providing proper spinal alignment and promoting feelings of comfort and relief. The lumbar support offered by the mattress shapes the body. The mattress foam maintains healthy blood circulation. It provides an opulent and sensational appearance, enhancing the bedroom's style and comfort.
The mattress conforms to the movements and shape of the body to enhance the quality of sleep. Body pain will be gently cushioned thanks to this product. A higher level of comfort is provided by this remarkable piece, available at an affordable price from Tender Sleep. The main draw for customers is the design of the double memory foam mattresses. Your room will feel more luxurious thanks to its striking design.
High-Quality Quilted Fabric
Its top layer has fabric quilting that improves its elegance and style. You can sink into the foam mattress and be submerged in comfort. Our best memory foam mattresses have viscoelastic properties, so you can enjoy healthy sleep. It provides an optimum surface, which allows postural support and the right nourishing support. This adorable mattress is affordable and incredibly comfortable. A king size memory foam mattress of the highest quality promotes restful sleep. Its high standards are a true testament to its comfort and tranquility. You are shielded from symptoms of allergies and other conditions by the hypoallergenic components.
Variety of Sizes
The mattress has luxurious quilting that provides unrivalled comfort and dependability. While, it satisfies all of our customers' comfort requirements while being dependable, affordable, and completely relaxing. It comes in a variety of sizes, including single, double, small double, king, and super king-size, to accommodate the individual needs of the customers. Meanwhile, we always try our best to ensure that the package arrives on time in order to please the customer and guarantee the prompt delivery of the ordered products. This luxurious piece enhances comfort and softness for a restful night's sleep and is compatible with bedrooms decorated in a contemporary style and using premium quilted fabric.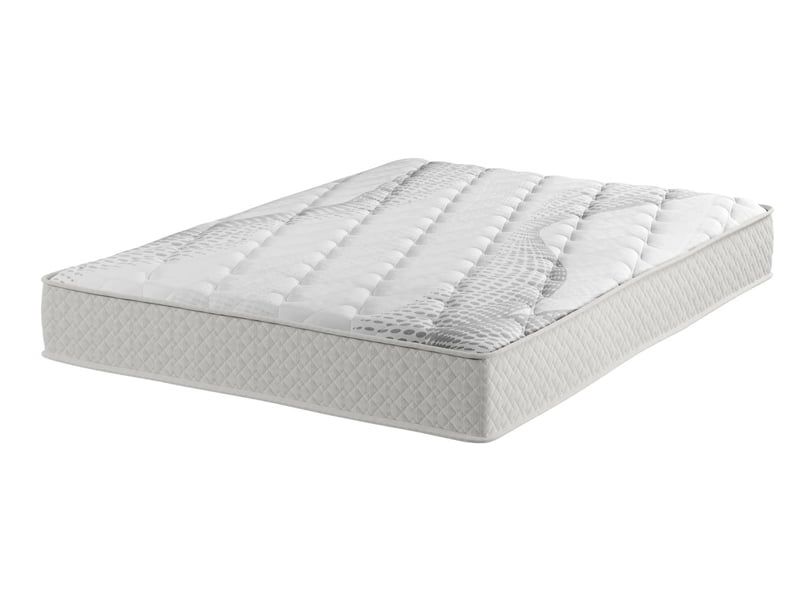 Hypoallergenic Components
You won't experience any problems using this product thanks to the mattress's resistance to dust and mites. It promotes healthy blood flow and breathing for better sleep. Similarly, by tenderly supporting the pressure points, it makes it possible to keep the spine in proper alignment and reduce pressure throughout the body. These mattresses are very comfortable and a sign of luxury. Everyone can easily afford it at an accessible price.
Improve Healthy Environment with Memory Foam Mattress
Without a doubt, it represents the pinnacle of what is possible at this cost. We are passionate about providing our customers with the best. When used for sleeping or resting, its hypoallergenic construction prevents allergic reactions. In order to ensure healthy sleep, this mattress offers a special surface that relieves pressure on the body. However, the mattress provides additional muscle support, reducing joint, hip, and back pain. The foam surface provides extraordinary comfort. Sleeping on one of these mattresses improves posture and any other issues. It has strong support because it doesn't naturally bounce.
Affordable Price Range
A single memory foam mattress is a wonderful product that is available for a fair price. This product enables everyone to experience comfort and luxury in their bedroom. The mattress conforms to the shape of the body by offering lumbar support. Similarly, it relieves pressure from the body's most delicate areas and makes adjustments in accordance with weight in order to increase comfort and luxury. A top layer of premium memory foam relieves pressure points and encourages relaxation while supporting and adapting to your individual body shape. Therefore, this product has more comfort because of the memory foam. It keeps the blood flowing and offers a comfortable sleeping surface. Its opulent design lends the bedroom a more fashionable and welcoming appearance.