One of the most essential pieces of furniture in any house is the bed. It promotes ease, tranquility, and restful sleep. The divan bed has grown in popularity among many homeowners as a result of the evolution of bed designs over time. A mattress that rests on top of a base with built-in storage distinguishes a divan bed from other types of beds. Due to their ideal balance of comfort and storage space, luxury divan beds have grown in popularity over the past few years. Tender Sleep offers premium goods in a budget-friendly price range.
A luxury divan bed's added storage space is one of its most important benefits. Drawers or shelves built into the base of the bed can be used to store clothing, bedding, and other household items. This is especially helpful for those who reside in smaller homes or apartments where space is at a premium. A divan bed's storage space can facilitate organisation and contribute to the bedroom's lack of clutter.
Luxury divan beds provide a high degree of comfort in addition to the functional advantages of storage space. A comfortable and supportive sleeping surface can be provided by the mattress, which is typical of high quality and sits on top of the base.
Crushed Velvet Bed with Storage
Due to its combination of style and usability, a crushed velvet bed with storage is a bed type that is growing in popularity. The bed is made of soft and plush crushed velvet, giving it a special texture. In addition to being beautiful, the crushed velvet is also cosy for lying on. Additionally, the bed has built-in storage spaces, making it ideal for people who want more storage space in their bedrooms. You can raise the mattress to access the storage compartments, which are supported by a sturdy base. It not only has useful features but also gives any bedroom a touch of class. Decorative studs or buttons often adorn bed frames, elevating their aesthetic value.
Divan Bed with Mattress
A bed type called a divan bed with a mattress consists of a base and a mattress. The base typically has a wooden frame. A cosy sleeping surface is created by placing the mattress on top of the base. Divan beds are a well-liked option because they provide exceptional support and comfort and come in a variety of sizes and styles to match any bedroom decor.
The ease of assembly and disassembly of a divan bed with a mattress is one of its advantages. The ability to separate the base and mattress makes moving or transporting the bed simply. Divan beds are also a good option for people with limited space in their bedrooms, as the base often contains built-in storage compartments for storing bedding or clothing.
Divan Beds
A base and a mattress make up a common type of bed known as a divan bed. Placing the mattress on top of the base creates a cosy sleeping surface.
The excellent support and comfort that divan beds provide are one of their advantages. The bed builders construct the base to ensure that it provides a solid foundation for the mattress and allows the sleeper to have a restful night's sleep. Divan beds make for a good option for people who have limited space in their bedrooms as the base often includes built-in storage compartments for storing bedding or clothing. There is a divan bed to suit every taste and price range because they come in a variety of styles, from classic to modern.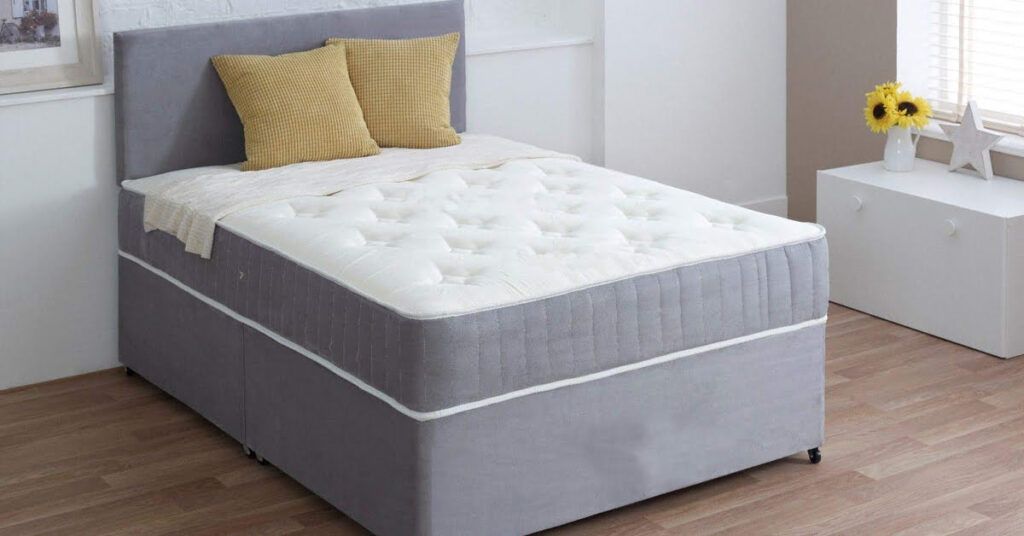 A luxury divan bed has the additional benefit of being adaptable to individual tastes. The bed manufacturer can build the bed's base with various types of storage, including drawers and shelves, based on the user's needs. The user can also choose the mattress based on their preferences, with options for varying degrees of firmness and support. Moreover, the manufacturer can tailor luxury divan beds with a variety of materials and finishes, such as leather, velvet, and linen, to coordinate with the design of the bedroom.
There are a few things to think about when buying a luxury divan bed. The first is the bed's size. Divan beds are available in a variety of sizes, from single to super king. Luxury divan beds can be more expensive than conventional beds, so it's crucial to take your budget into account as well.