Leather sofa beds stand out as an ideal option when it comes to establishing a balance between design, use, and space-saving solutions. These adaptable pieces of furniture are a popular choice for both tiny flats and large homes since they smoothly combine the convenience of a bed with the comfort of a sofa. A leather sofa bed may be the ideal addition whether you're wanting to outfit a guest room, make a cosy corner in your living room, or just improve the beauty of your house. In this in-depth buying guide by Tender Sleep, you'll examine the crucial elements to take into account when selecting the best leather couch bed that suits your needs and interests.
Leather Sofa Bed
Leather couch beds are still a popular style that appeals to both homeowners and those who love interior design. These couch beds are turning into desirable pieces of furniture for contemporary living rooms because they combine elegance and adaptability. From full-grain to bonded leather, the variety of leather kinds and styles are available. It gives customers the ability to select solutions that suit their aesthetic tastes. Leather sofa beds provide a smooth transition from attractive seating to a comfortable sleeping configuration. It makes them perfect for both tiny flats and bigger homes. Since urban households place an emphasis on effective use of space. This style trend caters to individuals looking for an elegant yet useful interior design solution, showcasing the union of elegance and function.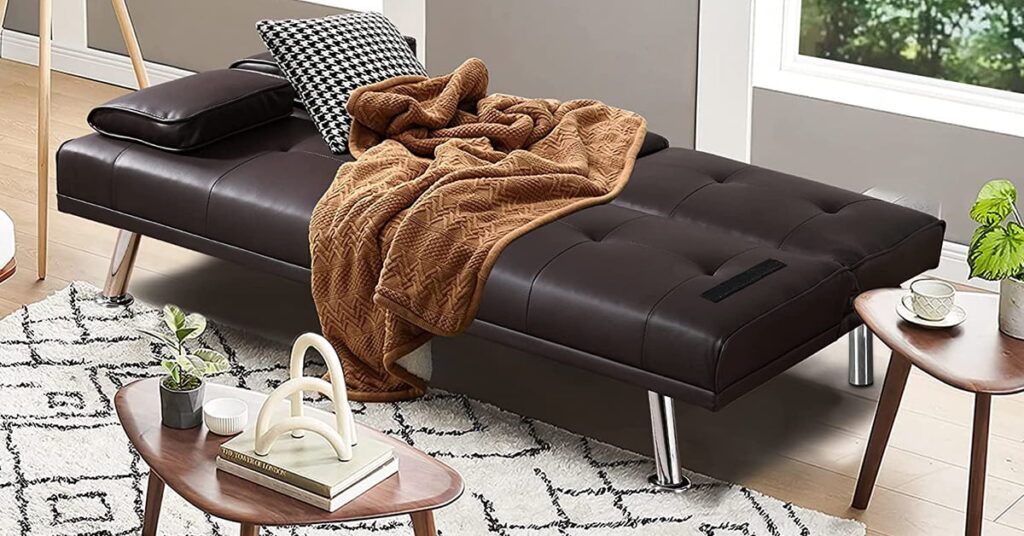 Size & Location
Finding the size that matches your room is the first step in choosing a leather couch bed. To make sure the couch bed won't crowd the space or make moving about difficult, measure the area where it will be kept. To guarantee a comfortable couch and bed, take into account the proportions of both.
Leather Type
There are numerous leather varieties available for leather sofa beds, and each has special advantages. Top-grain leather is somewhat rectified for a smoother look, while full-grain leather has natural marks and toughness. Bonded leather is an affordable material with a leather-like appearance that combines real leather and synthetic elements. Pick a leather kind that fits your aesthetic, comfort, and maintenance requirements.
Quality of the Mattress and Comfort
Since a sofa bed's main function is to give comfort for both sitting and sleeping, the mattress's quality is essential. Choose a leather corner sofa bed with a top-notch mattress. It provides enough support and comfort for a restful night's sleep.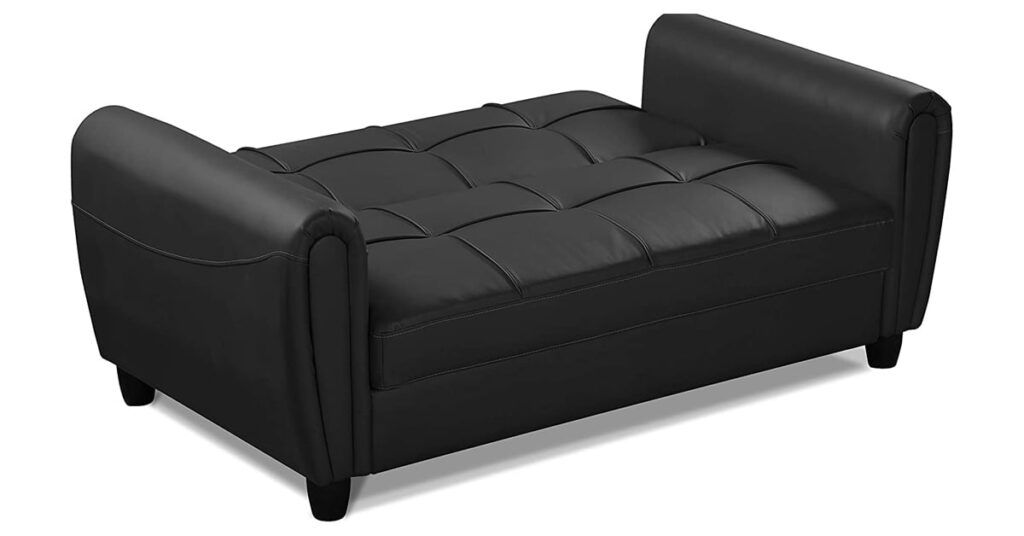 User-friendly Mechanism
Check the opening and shutting mechanisms of the sofa bed. A well-designed mechanism ought to be simple to use and demand little effort. To ensure a simple and hassle-free transition from sofa to bed and back, test it out. To keep the bed firmly in place while being utilised as a sofa, look for features such as locking mechanism.
Contemporary Style
Leather couch beds are available in many different styles, from modern to traditional. When choosing the design, take into account your personal taste and current home furnishings. There is a leather corner sofa bed that may harmoniously fit into your room, regardless of whether you want a sleek and modern design or a more conventional one.
Easy Maintenance
For leather to remain beautiful and durable, it has to be properly cared for. Different leather varieties demand different maintenance. Study the suggested cleaning and conditioning procedures for the particular leather used in the couch bed of your choice. Over time, routine upkeep will aid in preserving the leather's look and quality.
Leather Corner Sofa Bed with Storage
A couch bed with storage turns out to be a really useful and efficient piece of furniture. These creative items make a practical addition to any living area by fusing comfort, utility, and organisation. The built-in storage spaces, which are frequently nestled discretely beneath the seating area, provide useful room to store away extra bedding, pillows, and other items, helping to keep the space clutter-free. A leather corner sofa bed with storage meets the needs of modern life with ease. Whether it's entertaining overnight visitors or acting as a comfortable rest area.
Conclusion
Leather couch beds are unique among multipurpose furniture because they successfully combine comfort, design, and usefulness. Consider the size of your room, the leather kind that matches your lifestyle, the mattress quality for both seating and sleeping, and the overall design that blends in with your home's decor as you search for the ideal leather sofa bed. You'll be prepared to make an informed selection that enhances your living space's style and utility if you carefully evaluate these criteria.