The leather sofa bed is the undisputed king of versatile furniture because it offers the perfect balance of design, comfort, and adaptability. The skill of selecting the ideal leather couch bed necessitates careful thinking, whether you're looking for a space-saving solution for your cosy living quarters or hoping to easily accommodate overnight guests. Your compass for navigating the plethora of alternatives is available in this detailed guide. We'll walk you through the critical elements that characterise a top-notch sofa bed, from assessing your space and analysing mattress kinds for best comfort to delve into the realm of leather variants and design aesthetics. Come along with us on a voyage to learn the subtleties of choosing a leather sofa bed that suits your tastes.
Leather Sofa Bed
A leather couch bed stands out as a flexible option when looking for the right furniture piece that blends comfort, design, and usefulness. The ideal leather couch bed must be carefully chosen, whether you want to maximise space in a compact living room or provide visitors a comfortable sleeping alternative. This blog by Tender Sleep will lead you through the important considerations to make when selecting a leather couch bed that meets your needs and blends in with your decor.
Determine Your Space
Take a measurement of the area where you intend to install the couch bed before you start your search. Take into account the sofa bed's open and closed dimensions as well as the space required for it to unfold comfortably. This will guarantee that the couch bed you choose fits well in your living space.
Examine Comfort and Durability
Since a leather sofa bed doubles as a seat and a bed, comfort is crucial. Look for couch beds with sturdy cushions and high-quality leather upholstery. Choose models with strong frames and well-designed mechanisms to provide effortless conversion between couch and bed positions. The type of mattress you choose will greatly affect how comfortable your couch bed will be. Mattresses with coils or innersprings often last longer and give superior support, while memory foam offers excellent contouring and pressure relief.
Choosing a Leather Type
There are many different varieties of leather, and each has different properties and upkeep needs. The strongest leather is full-grain, which ages to a beautiful patina. Top-grain leather strikes a compromise between price and quality, whereas bonded leather is less expensive but less resilient. Make your choice of leather based on your lifestyle and aesthetic choices.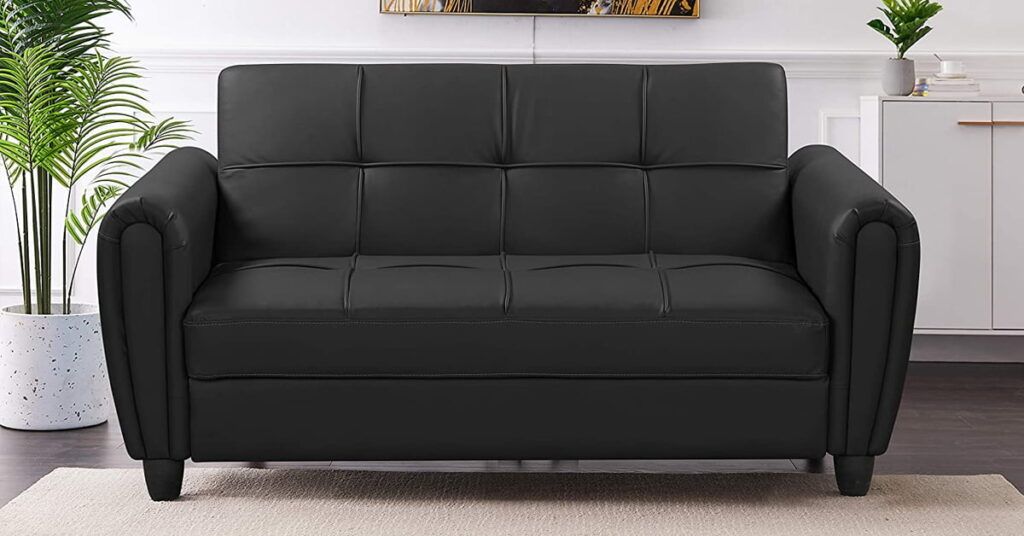 Style and Aesthetics
Sofa beds come in a variety of designs, from traditional appeal to modern wonder. Choose a design that compliments the room's general decor by taking it into account. To make sure the sofa bed fits with your selected aesthetic, pay a kind attention to characteristics like tufting, stitching, and armrest designs. Choose a leather corner sofa bed, to make your space appealing.
Assess Usability
Check the sofa bed's mechanism to make sure it is simple to open and close. While some versions may have simpler designs, others could have more complex pull-out or click-clack systems. Choose a method that both you and your guests can use easily.
Leather Corner Sofa Bed with Storage
An ingenious piece of furniture that maximises both comfort and practicality is a couch bed with storage. In addition to serving as a sleeping and seating area, the additional storage space increases its functionality. To maintain a clutter-free living space, this hidden area provides a practical alternative for storing away excess bedding, pillows, or other items. A leather corner sofa bed with storage is perfect for small living areas or guest rooms. Since it not only provides a comfortable place to lounge and sleep but also removes the need for additional storage units, maximising space use. This creative blending of organisation and comfort demonstrates how furniture can easily combine design and functionality, making it a useful addition to any house.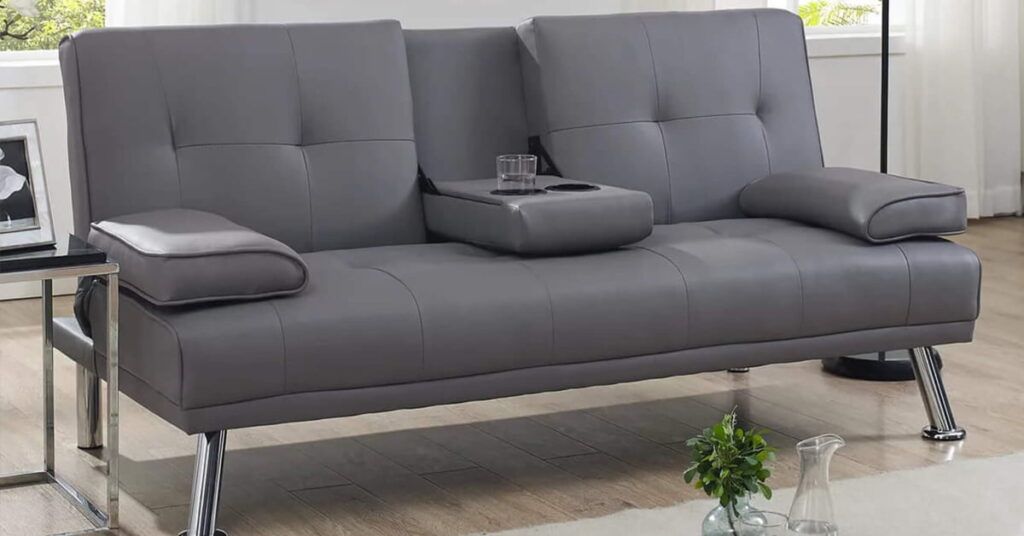 Conclusion
In conclusion, finding the ideal leather couch bed requires striking a balance between design, comfort, and usability. You may select a decision that fits your lifestyle by considering elements including space restrictions, mattress kinds, leather variants, and aesthetic preferences. A carefully chosen leather couch bed may act as a focal point that skillfully mixes design and practicality. Whether your goal is to improve a tiny living space or offer a comfortable resting alternative for visitors. Remember that this furniture's charm resides not only in its adaptability to serve as both seating and sleeping. It also gives a careful attention to detail that makes it a beautiful addition to your house. So, using this guide from Tender Sleep as a starting point, go on your adventure.