Welcome to our blog, where we invite you to learn about the King Size Divan Bed from Tender Sleep—the pinnacle of luxury and comfort. So, we will talk about the magnificent qualities, superb craftsmanship, and unparalleled sleeping experience provided by this amazing piece of furniture. Get ready to indulge in a world of regal slumber!
King Size Divan Bed
For couples or single people who prefer more room while sleeping, a king size divan bed is a luxurious and roomy sleeping option. Thus, the king size mattress that fits in these beds is about 76 inches wide by 80 inches long (193 cm by 203 cm, approx.). The divan bed has a strong base and a separate mattress that together create a cosy and supportive sleeping surface.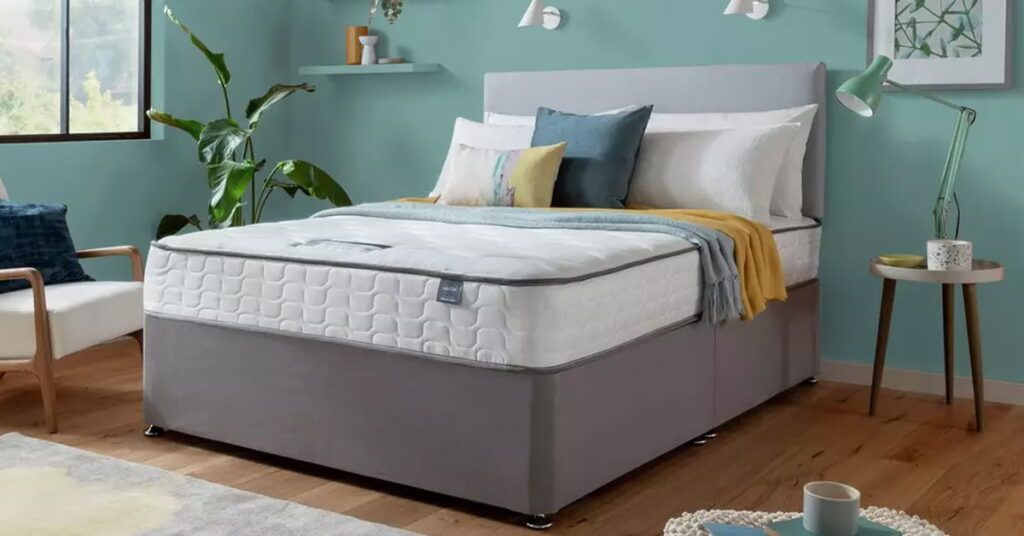 Superior Craftsmanship
This piece is a testament to our commitment to superb craftsmanship, which we take great pride in. Expert craftsmen use a combination of time-honoured methods and cutting-edge technology to carefully craft each bed. The use of high-quality materials and attention to detail guarantee a truly opulent experience.
Majestic Design
Moreover, the super king size bed has a regal design that immediately improves the mood of any bedroom. The carefully selected fabrics, elaborate detailing, and regal finishes add to its opulent presence.
King Size Divan Bed with Storage
A king size or a super king bed size with storage is a great option if you want something practical and room-saving. These beds have built-in storage drawers or compartments in the base, allowing you to maximise your bedroom space by keeping extra bedding, pillows, or other items neatly organised and easy to reach. Also, storage options range from two to four drawers or even lifts that resemble ottomans, giving you plenty of room to organise your space.
Plush Comfort
It establishes a brand-new benchmark for comfort. It has a lavishly padded headboard and a luxurious mattress, both of which were carefully manufactured to offer the best support and comfort. Every night becomes a true indulgence due to the use of materials of the highest calibre, which ensure an opulent feel.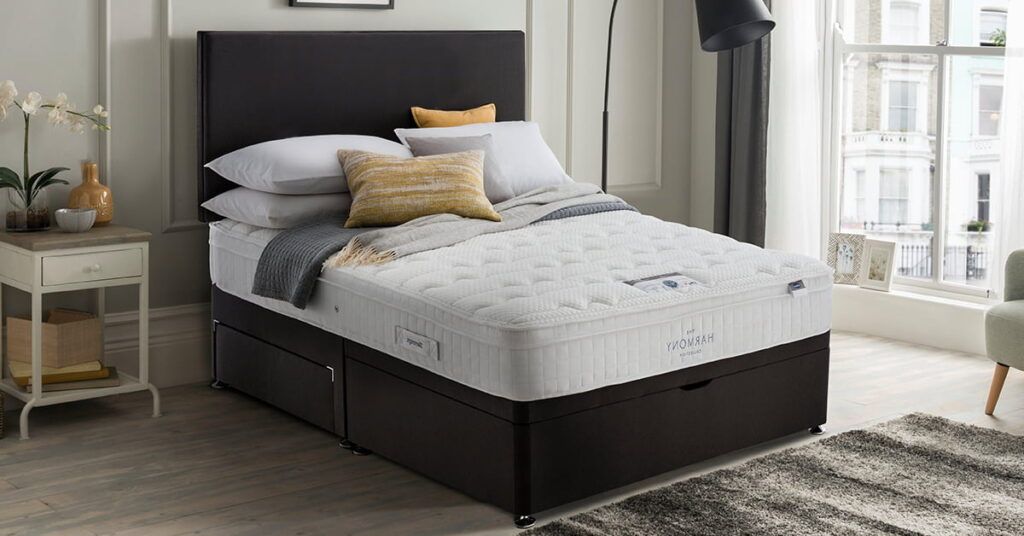 Practicality and Functionality
Along with its lavish appearance, it has useful features that improve its functionality. The divan base has lots of storage space, which is ideal for concealing extra pillows, blankets, or other bedroom necessities. You can maximise the use of your bedroom space and maintain a clutter-free environment.
Customization Options
You can customise it to fit your individual style because we understand that every person has different preferences. You have the freedom to design a bed that is precisely in line with your comfort requirements and aesthetic preferences, from selecting the fabric and finish to selecting the degree of mattress firmness.
King Size Divan Bed with Mattress
It is the perfect package for a comprehensive sleeping solution. The divan base and an appropriate king size mattress are typically sold together when these beds are purchased as a set. So, the benefit of buying a divan bed with a mattress is that you can guarantee a perfect fit and the highest level of comfort because the mattress specifically works with the divan base. By doing this, the hassle of looking for a mattress that fits the bed's specifications and dimensions is removed. It provides a roomy sleeping area. Hence, it guarantees an ideal fit and maximum comfort if you are looking for a hassle-free option.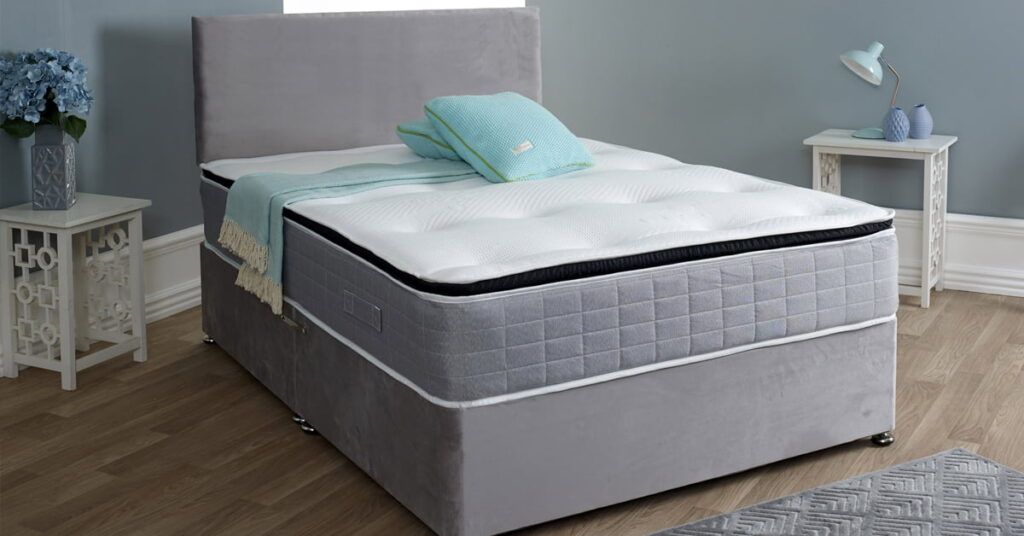 Durability and Longevity
Purchasing this item entails purchasing a durable piece of furniture. Its longevity and durability are ensured by the use of premium materials and skilled craftsmanship.
Conclusion
In short, experience the best possible sleep. It is the definition of luxury due to its exceptional craftsmanship, regal design, plush comfort, usability, and customization options. Turn your bedroom into a regal paradise and give yourself the luxury and comfort you deserve. Feel like royalty and wake up feeling renewed each morning. Have sweet dreams!