When it comes to selecting a bed, divan beds are a popular option for many people. These beds have a base with storage drawers and a mattress on top. They provide a number of advantages, such as a strong construction, a variety of design options, and various functionality features.
The divan beds consists of a base that sits on the floor and a mattress placed on top. The base, typically made of wood or metal and covered in fabric or leather, includes storage drawers that can be useful in smaller bedrooms.
You can place either a spring mattresses or foam mattresses on top of the base. Your personal preferences and sleeping patterns will determine the kind of mattress you buy. Some people favour the firmness and cushioning of a foam mattress, whereas others favour the support and comfort of a spring mattress.
Manufacturers offer a range of design options for these beds to suit different tastes and preferences. You can choose the material or leather used to cover the base to complement your bedroom's design. A variety of headboard options are also available, including upholstered, wooden, and metal headboards. Depending on your preference, the headboard can be either plain or decorated.
The choice of having legs or a base that rests directly on the floor is another aspect of the divan beds' design. If you need to clean underneath the bed, legs can be helpful, but a base that rests directly on the floor can make the bed feel more substantial and stable.
Divan Bed:
Due to its streamlined design and usefulness, divan beds are a popular choice among many homeowners. The bed base has an integrated system that supports the mattress, usually made of wood and covered in fabric. The ability to add extra storage space underneath a divan bed is one of its main benefits. If you have a small bedroom or need to store additional clothing and bedding, this feature is especially helpful. It comes in different sizes, from single to super king, and can be customized to match the bedroom's style.
The supportive and comfortable mattress base of a divan bed is an additional advantage. The platform provides sturdy support for the mattress, distributing weight evenly across the bed and preventing sagging. The mattress will last longer as a result, and the user will experience more restful sleep. Moreover, divan beds offer various add-on features like headboards, footboards, and built-in lighting that enhance the bed's overall look and comfort.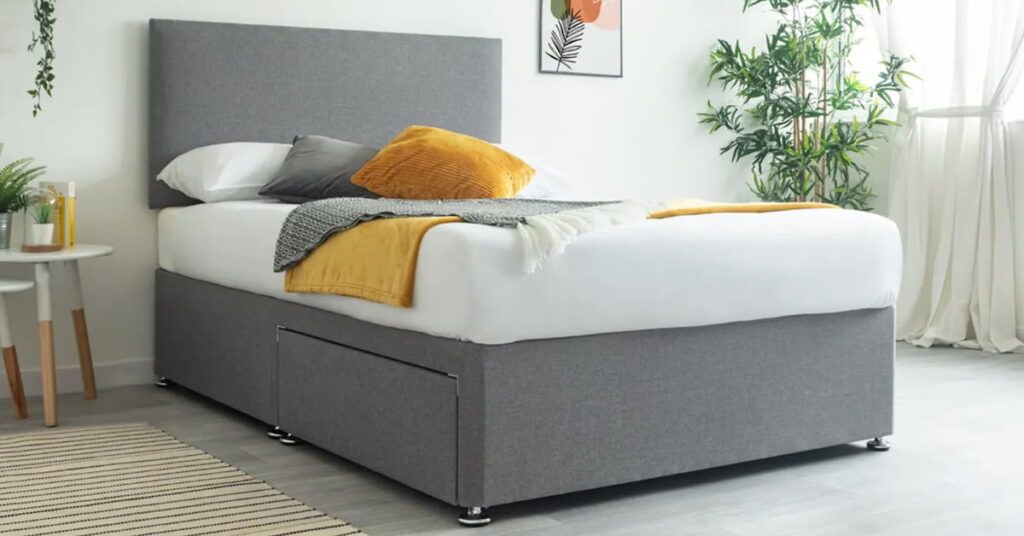 Crushed Velvet Bed with Storage:
If you want to give your bedroom a little bit of class, a crushed velvet bed with storage is a luxurious and useful option. The soft-to-the-touch crushed velvet material gives any bedroom's decor a glamorous touch. Those with small bedrooms or those who want to keep their belongings organized and hidden will find the storage feature to be especially helpful. The amount of storage available will depend on the size of the bed and can be accessed by lifting the base of the bed.
The fact that it is simple to maintain and clean is one of the advantages. To wipe the crushed velvet fabric clean, use a damp cloth, and quickly clean up any spills by using a small amount of mild detergent. You can create a more streamlined and organized space in the bedroom by using the storage feature to help reduce clutter. It is adaptable to individual preferences and is available in a variety of sizes, from single to super king.
Divan Bed with Mattress:
If you want a full sleeping arrangement, a divan bed with a mattress is a useful and practical choice. The divan bed offers a stable foundation for the mattress, extending its life and ensuring a comfortable night's sleep. Individual preferences for the mattress' firmness, size, and material can all be catered for. This implies that the user can choose a mattress that is customized to their unique needs and specifications.
It has the benefit of being simple to put together and can be delivered right to the user's home. There is no need for labour-intensive installation procedures. Because the bed base and mattress are portable and simple to assemble in the bedroom. Furthermore, divan beds with mattresses and a variety of add-on features, like headboards, footboards, and built-in storage. They can improve the bed's overall appearance and feel when added.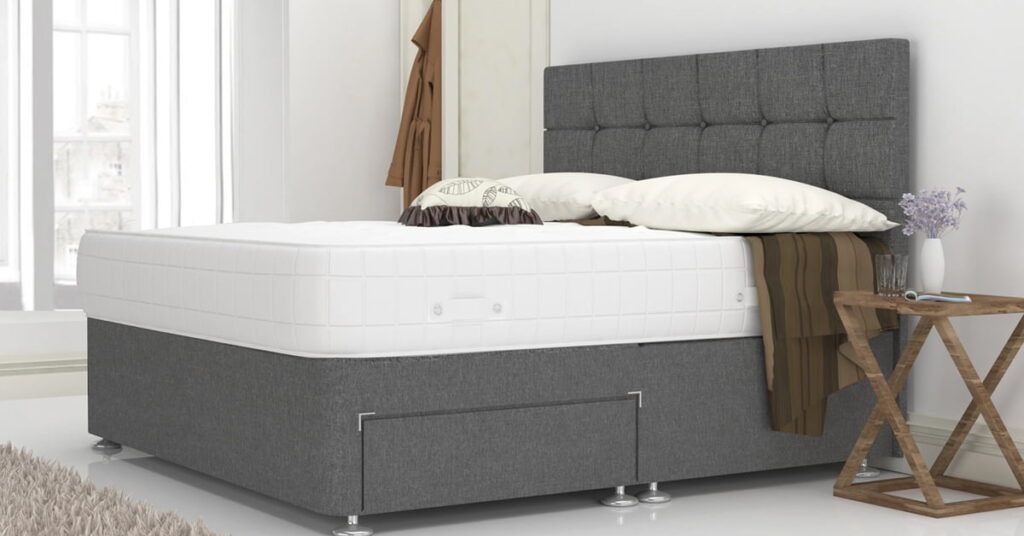 King Size Divan Bed:
A king size divan bed is a popular option for people who want a roomy and cosy sleeping arrangement. It is one of the largest bed sizes available and gives couples or single people who like to spread out while they sleep plenty of space. In order to prevent sagging and distribute weight evenly across the bed, the divan bed base gives the mattress a strong foundation. This means that the user can enjoy restful and comfortable sleep throughout the night.