We are thrilled to introduce our newest collection of opulent beds for 2023, the Plush Velvet Beds Collection. This line represents the height of comfort and sophistication because it combines the finest craftsmanship with velvet's opulent feel. Prepare to be mesmerised by the luxuriousness of these beds as we walk you through their remarkable features and the unrivalled sleeping experience they offer.
1. Bella Grey Plush Velvet Bed Frame
The Bella Grey Plush Velvet Bed is a stylish and opulent addition to any bedroom. This bed frame is sophisticated and stylish, having been expertly made with attention to every last detail. A touch of glitz is added, and the warm and inviting ambience is enhanced by the soft velvet upholstery in a gorgeous shade of grey. However, to ensure stability and durability, the bed frame is constructed with a sturdy design that includes a solid wood frame and metal support bars. The tall, button-tufted headboard adds a touch of opulence and offers cosy support for reading or watching TV while leaning back. Along with being a piece of furniture that is functional, its sleek and modern design makes it a focal point that enhances the room's overall aesthetic.
Plush Velvet Bed Unparalleled Comfort:
The foundation of our product lineup is our commitment to providing the best sleeping experience. These beds are expertly created to offer your body a level of comfort you have never experienced. The velvety texture adds a further layer of luxury, making every night's sleep more opulent.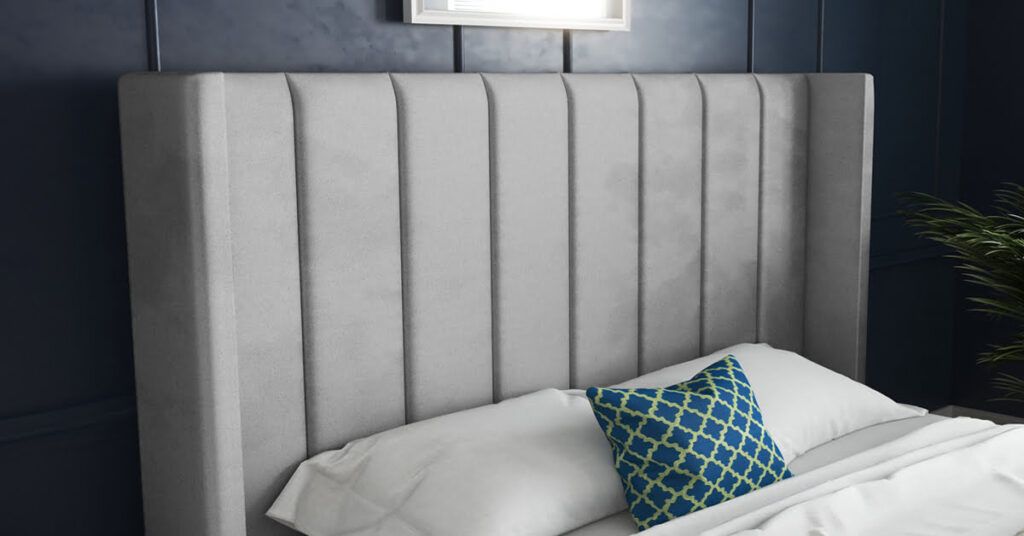 Opulent Design:
Our bed collection features an amazing range of styles that deftly blend sophistication and style. Every product, from classic and timeless silhouettes to contemporary and avant-garde shapes, is a unique work of art. The luxurious velvet upholstery enhances these designs and adds some glitz to any bedroom's decor.
2. Plush Velvet Bed
The luxurious and comfortable epitome of a bed is plush velvet. For those who value both style and cosiness, this bed offers a deluxe sleeping experience. The room has soft, silky touches due to the plush velvet bed upholstery, which also creates a luxurious environment for unwinding and recharging. It gives the room a soft, silky touch and creates an opulent ambience perfect for relaxing and recharging. A sturdy metal support slat system and a solid wood frame are features of the bed's reliable manufacturing. With this item, one can experience a genuinely opulent night's sleep every single time.
Customization Options:
Everyone has different preferences for their sleeping environment, as we are all too aware. In our product lineup, personalization is very important. Choose from a variety of velvet hues and textures to perfectly match your bedroom's decor. In addition, we offer a selection of sizes to guarantee that these beds will fit flawlessly into any room, whether it be a warm apartment or a sumptuous master suite.
Premium Craftsmanship:
A prime example of the best artistic talent and handiwork is our collection of plush velvet beds, which were painstakingly made. Every stitch, seam, and tuft is meticulously completed by skilled artisans who take pride in their work as they painstakingly assemble each bed. We only use the best materials to ensure the durability and longevity of these beds, making them a long-lasting investment.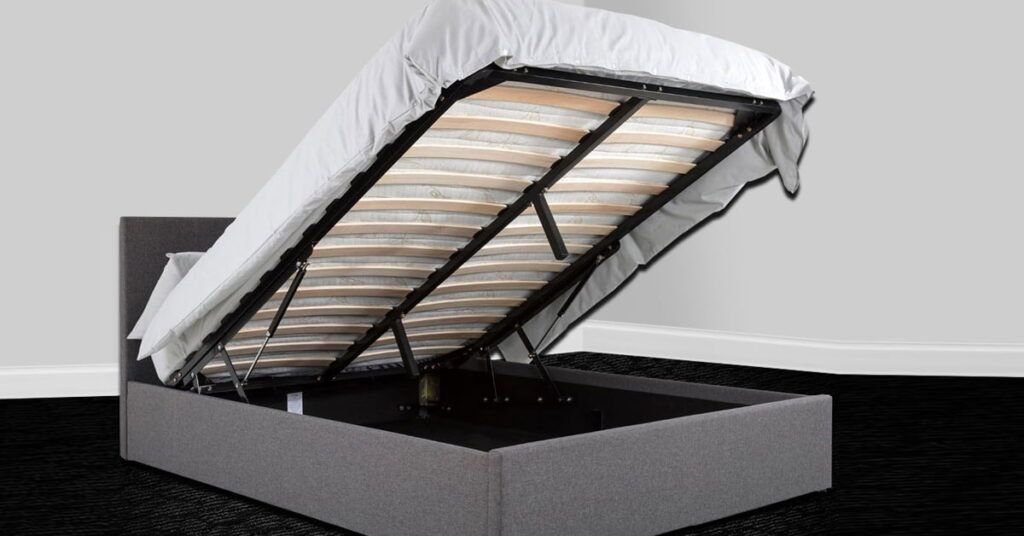 3. Ottomans and Storage Beds
Storage beds and ottomans are creative and practical bedroom space-saving options. The built-in storage areas in these beds provide a useful and covert way to keep your possessions organised and nearby. An easy way to raise the mattress to access the roomy storage area below is provided by the hydraulic lifting mechanism found on ottoman beds. But storage beds frequently have drawers or shelves built into the bed frame, giving you more storage choices. Whether you need more storage or have a small bedroom, these are flexible and useful options that combine comfort and utility. Due to their clever design and high-quality manufacturing, these beds make it simple to maintain a tidy and clutter-free sleeping environment.
Enhanced Sleep Experience:
Because sleep is so important to our health, our bed collection goes above and beyond to enhance your sleep experience. The atmosphere that the plush velvet upholstery and the expertly crafted mattress support system creates encourages deep relaxation and rejuvenation. Sleep through the night without interruption, and wake up feeling rejuvenated and prepared to take on the day.
Conclusion
The pinnacle of comfort and luxury in the world of bedding is our 2023 Plush Velvet Beds Collection. These beds are proof of our unwavering commitment to providing excellence because of their unrivalled comfort, luxurious design, customizable options, top-notch craftsmanship, and improved sleep experience. Use our collection to create a tranquil heaven in your bedroom and indulge yourself. Visit our website right away to discover the height of fashionable and cosy sleeping. Sweet dreams await!