Welcome to the world of Grey Single Wooden Bunk Beds, where utility coexists with elegance and style embraces utility. We're about to set off on a tour through the fascinating world of bunk beds in this blog by Tender Sleep, with a focus on the intriguing single-sized, grey bunk beds. These beds have changed from what they were formerly thought to be, becoming a focal point for contemporary living rooms. When dressed in a chic shade of grey, they give space a new life by adding a touch of modern appeal. Grey's appeal is due to its adaptability as a neutral colour that harmonises with a variety of home schemes, from sleek modernism to rustic appeal.
Imagine a place where every square inch counts and where making the most of the given space is an art. The grey single wooden bunk bed is more than simply an image of adorable furniture; it is a masterpiece of spatial design. It embodies sensible living at its best, especially in small apartments, dorm rooms, or houses looking to maximise space.
The core of these bunk beds is made of wood because of its ageless charm. It ensures durability and longevity in addition to its inherent beauty. A grey single wooden bunk bed is an investment in longevity and usefulness as well as comfort and aesthetics. The range of designs that these beds come in, the safety features they include, and the unrivalled comfort they provide for your nocturnal repose will all be covered in this investigation. It's an invitation to learn how elegant simplicity may change your living space and to discover the bunk bed's hidden benefits.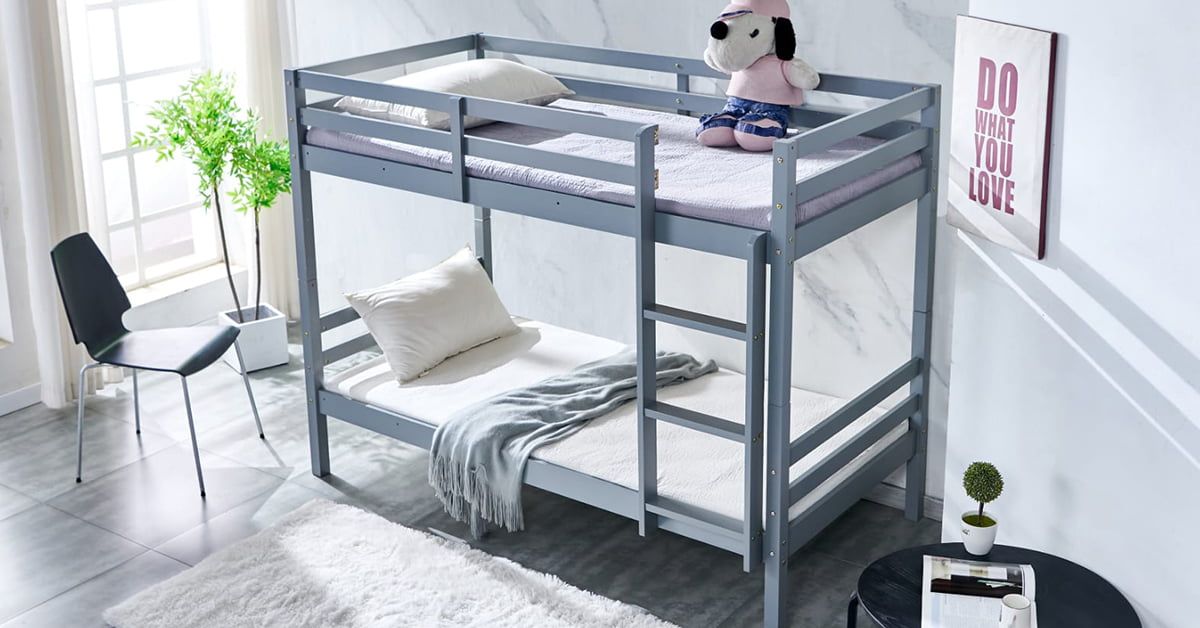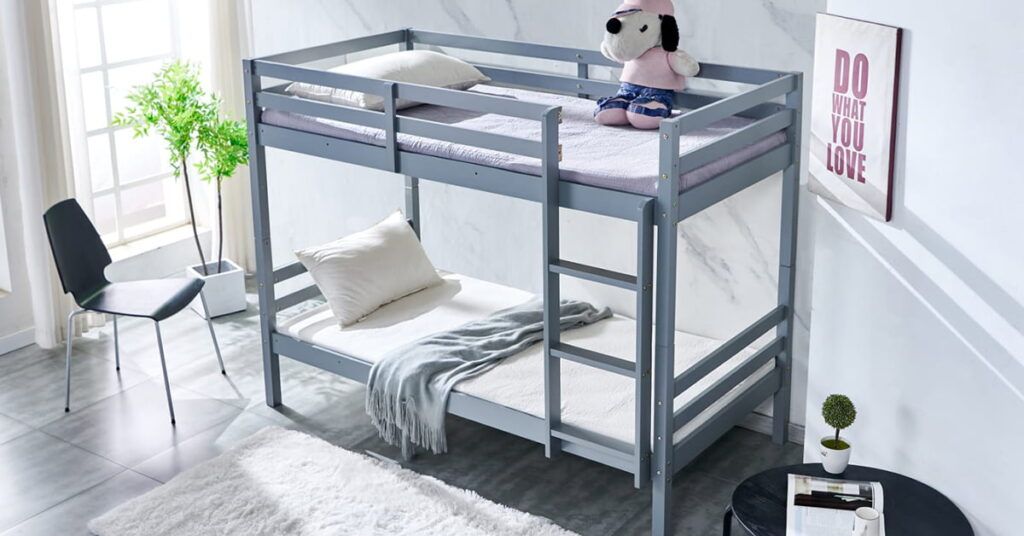 The Allure of Grey: A Modern Style
Grey is a versatile, classic colour that gives every room a touch of refinement. When incorporated into a bunk bed's design, it adds a modern appearance that effortlessly complements a variety of interior styles. A grey wooden bunk bed is a versatile option that fits perfectly with any design, whether it's minimalist, modern, or even rustic.
Marvellous Space-Saver: Perfect for Smaller Spaces
The ability of a bunk bed to maximise space is its essential quality. The single wooden bed is a useful option for smaller rooms or areas that siblings share. The vertical arrangement of the beds gives plenty of floor space for other furniture or activities,making it ideal for homes, dorms, or child care facilities.
The Wooden Advantage: Where Durability and Affordability Collide
Bunk beds made of wood are renowned for their strength and durability. Choosing a single wooden bed ensures durability and offers excellent value. Wood's inherent strengths make it a durable material that guarantees a bed that will stand the test of time while being reasonably priced.
Design Flexibility: From Classic to Modern
There are several different types and kinds of grey bunk beds available. You may choose a bunk bed that precisely suits your individual needs and tastes due to the variety of alternatives, which range from traditional bed frameworks to cutting-edge, contemporary designs that integrate built-in storage or desks. For a good night's sleep, comfort is a necessity rather than just a luxury. The top and bottom bunks are both designed to be comfortable cocoons, offering the sense of tranquility and security necessary for a restful night's sleep.
Prioritising Well-being: Ensuring Comfort and Safety
When choosing a bed, especially for kids, comfort and safety are top priorities. Guardrails on the top bunk and a safe ladder for easy access are features of the grey single bunk beds. Both children and adults will have a secure and comfortable night's sleep due to the hardwood frame's sturdy construction. The wooden bunk bed's commitment to your wellbeing is what drives it. Furthermore, safety is a priority rather than an afterthought. The top bunk comes with guardrails, ensuring a peaceful night's sleep for those who are sleeping there. A secure feeling of safety and comfort is the first step towards a restful night's sleep, and the ladder, designed for stability, encourages a confident ascent.
Every Home Can Afford Elegance
The Grey Single Wooden Bunk Bed is a blend of value, good looks, and usefulness. It features a sophisticated and modern style that blends with many decor motifs, giving it a flexible option for everyone. The grey single wooden bed guarantees a great fit. Whether you're a family searching for a space-saving option or someone trying to add a dash of contemporary to their room. Enjoy luxurious comfort at a reasonable price with this magnificent piece of furniture. It not only enhances your living area but also guarantees a sound night's sleep.