Furniture has a significant part in determining the overall beauty and practicality of a contemporary and trendy bedroom, in addition to the colour scheme and decor. Here is a list of the essential modern bedroom furniture items that will turn your room into a sanctuary of comfort and style if you're going for a modern and fashionable look.
Let's start with the focal point. Choose a low-profile style with simple accents. To achieve a timeless appearance, think about using elements like wood or metal and a neutral colour. Simple nightstands and dressers with streamlined designs are necessary. These accessories provide storage while preserving a tidy look. For a surface that is free of clutter, look for concealed drawers or built-in storage areas in the wardrobes. Choose a contemporary wardrobe with sliding doors to conserve space and add style. Mirrored walls may make a place appear larger, while interiors with shelves and hanging space promote effective organisation.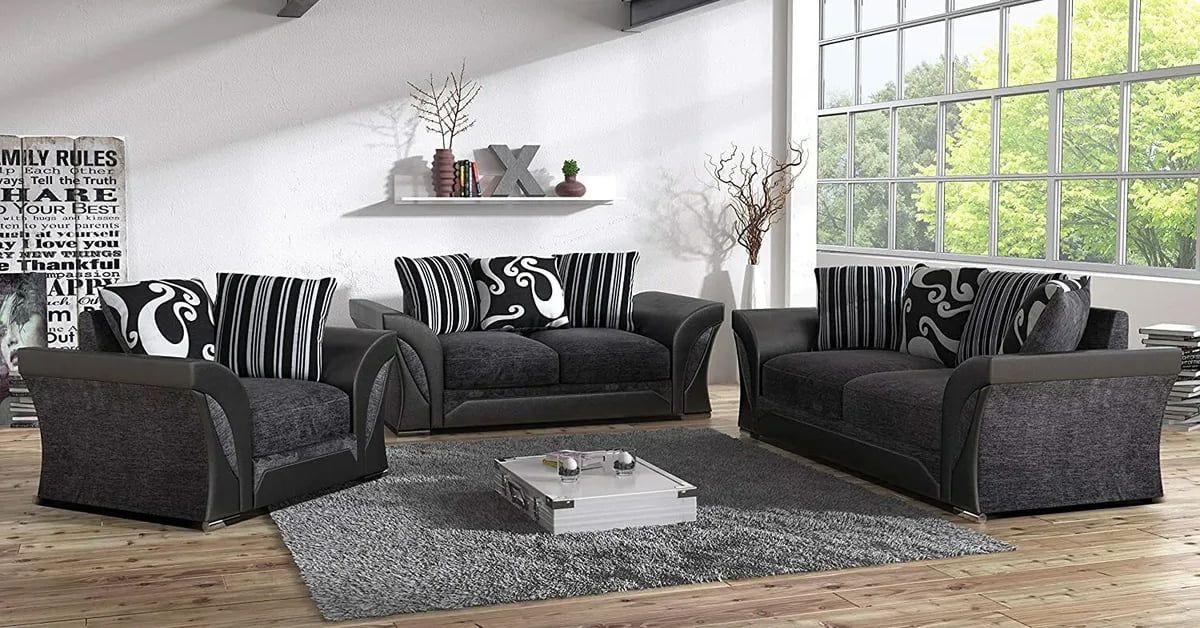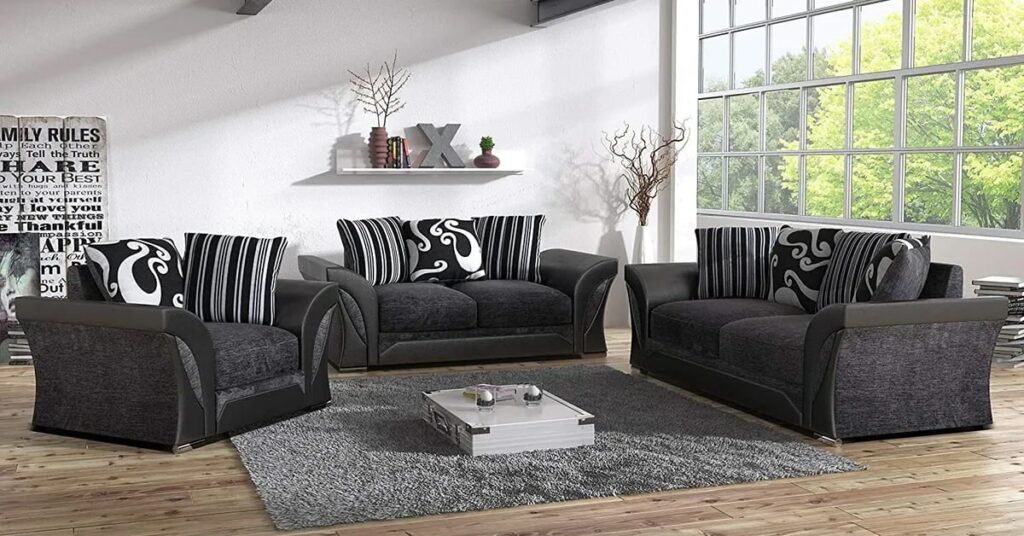 Utilise wall-mounted or floating shelves to make the most of vertical space. These offer extra storage while saving valuable floor space. Put beautiful objects on display and keep necessities in chic containers. Similarly to save space and make the best use of it at the same time, appraise the various designs of sofa beds in your modern living room.
Luxurious Bedding
High-quality bedding and linens that improve the comfort and elegance of your bedroom are a must-have to complete the design. Choose colours that are neutral or monochromatic and go well with the modern style. A striking accent bed such as plush velvet heaven bed might provide some individuality. Pick a style that compliments the colour scheme of your bedroom and provides visual appeal. Think of pieces of furniture that serve two purposes, like an ottoman storage bed from our furniture or a bed with built-in drawers. Items with several uses minimise clutter and increase usability.
Comfortable Sofas
One of the clever furniture design ideas is to pick a couch for your modern living room that elevates the aura of comfort and stability. It must bring solace to the host as well as the visitors. Consider the wonder of comfortable seating, such as the Florence plush velvet sofa from the couch collection of Tender Sleep. It will definitely change the ambience of your space.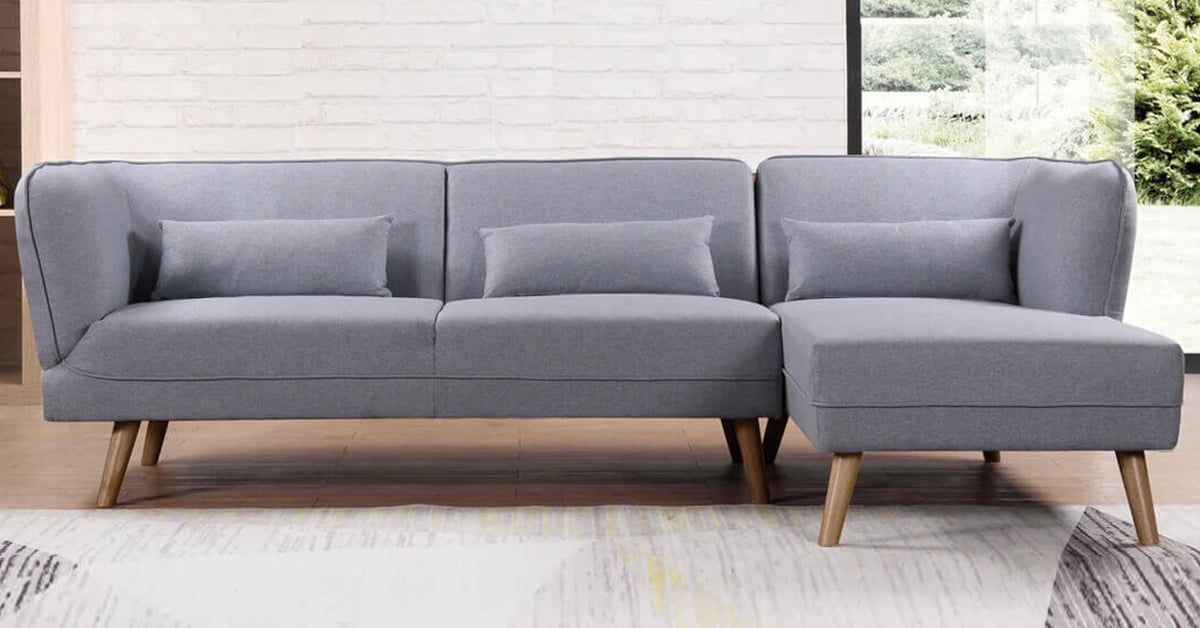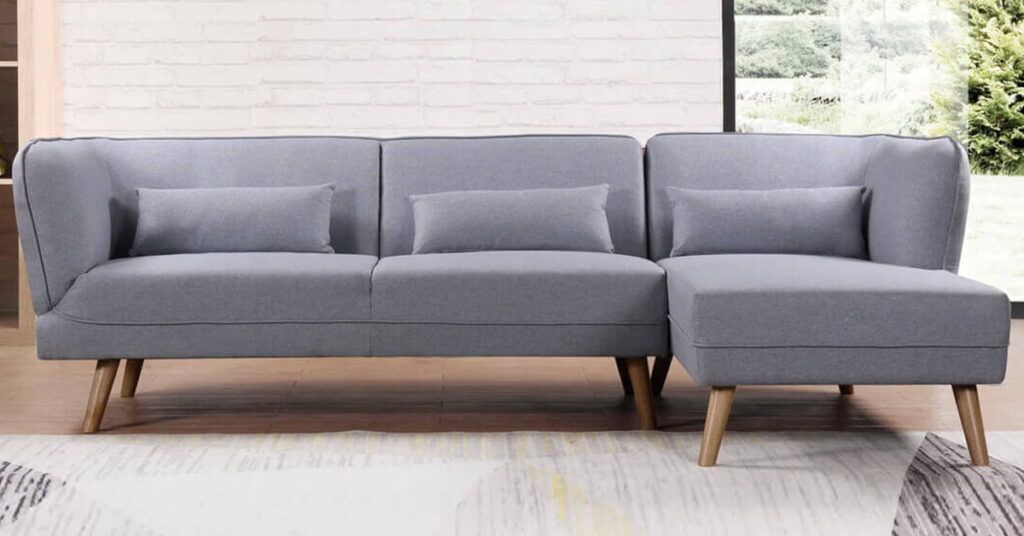 Opulent Sofa Bed
It is necessary to own home furniture that is modern in looks, opulent in touch and durable in use. This is where one of the items from the sofa bed collection of Tender Sleep sets in, 2 seater Zaina fabric sofa bed. The adaptable feature of this furniture piece is what makes it noteworthy. The cleverly integrated fold-out mechanism of the couch bed is completely hidden, maintaining the attractive appearance without losing practicality. The chic footstool looks well with the sofa and adds flair and versatility to the overall design. This modern masterpiece skillfully strikes a balance between form and function, converting any living area into a stylish space.
A sleek Wardrobe or vanity
Incorporate a modern vanity or a wardrobe such as Black 2 Door Sliding High Gloss Wardrobe with Drawers in your home furniture for a sense of elegance. Look for styles with simple lines and lots of space for accessories and cosmetics storage. The mood of a contemporary bedroom may be considerably influenced by the lighting. Pick geometric lamps, wall sconces, or pendant lights that complement the design of the space.
Elegant Bedroom Set
Modular shelf systems can offer a scalable storage option if you have enough room. Put them together in unique ways to store things like books, decorations, and more. Consider White Alina 2 Door Wardrobe Bedroom Set that will meet your needs.
Conclusion
Always strive to strike a balance between the two while designing a modern bedroom. Make sure the furniture you choose reflects your sense of design and provides the storage and comfort you want. Your bedroom may become a haven of modern beauty that you'll like spending time in with the correct modern furnishings.
Beyond aesthetics, adding contemporary furniture to your bedroom will improve your quality of life. Platform beds, chic storage options, adaptable items, and modern lighting combine to make your bedroom a unified, fashionable refuge. Each component has a purpose and adds to the overall design, from the simple lines of your platform bed to the brilliant functionality of multipurpose furniture. As you surround yourself with these contemporary necessities, your bedroom will reflect your own style and function as a place that seamlessly balances simplicity and elegance. Your contemporary bedroom is ready to offer comfort, organisation, and a luxurious environment with these furniture pieces in place.