A comfortable bed is essential for achieving restful sleep. Divan beds, which are renowned for their usefulness and functionality, are a favourite among homeowners. But sometimes making the investment to buy a divan bed is expensive. Thankfully, there are methods for finding the best discounts on divan beds without sacrificing their comfort or quality.
Double Divan Bed with Mattress: Manoeuvrable Option
A common option for those seeking a cosy and useful sleeping arrangement is the double divan bed with mattress. The mattress is supported by a sturdy divan base, which is typically made of wood or metal. The divan base is divided into two parts, making it easy to move around and transport, especially in confined spaces.
The included mattress is sized to fit a double bed, offering enough room for two people to sleep comfortably. The mattress is offered in a range of materials and designs, including memory foam, pocket sprung, and hybrid options, so you can pick the one that best suits your preferences and requirements.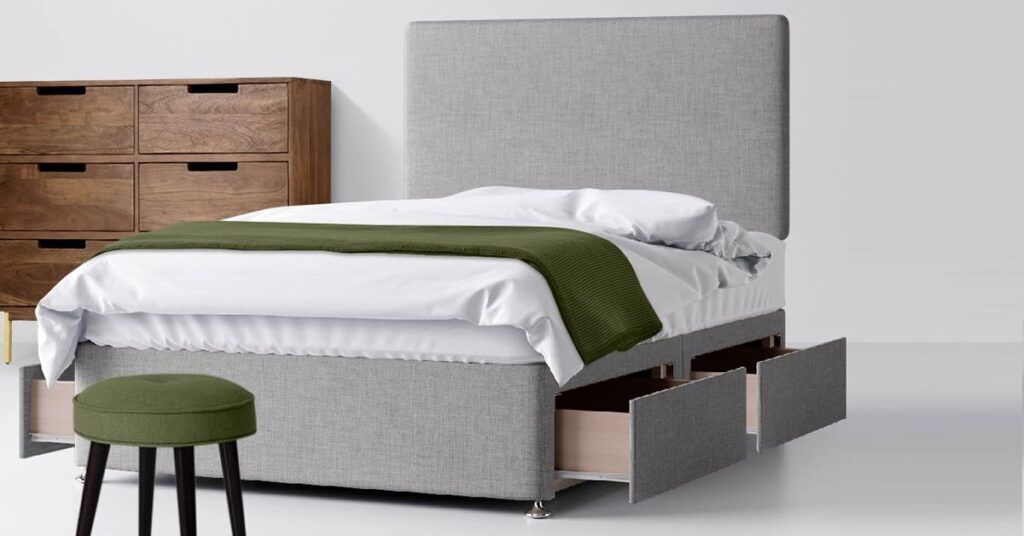 The double sofa bed has a number of benefits. First of all, its design offers extra storage space because most divan bases have built-in drawers, which makes it perfect for organising bedding, pillows, and other bedroom necessities. A comfortable night's sleep is also guaranteed by the divan base, which provides excellent support and stability. Additionally, the mattress is easily replaceable or upgradeable as needed, giving the bed flexibility and longevity.
Compare Prices
It is imperative to carry out careful research and compare prices offered by various retailers before making a purchase. Note any ongoing specials, discounts, or promotions that might be running.
Consider Seasonal Sales
Furniture is frequently offered at significant discounts during major holidays like Black Friday, Cyber Monday, and Christmas. Divan beds frequently go on sale at certain times of year, just like any other retail item.
King Size Divan Bed: Luxurious Sleeping Solution
For couples or lone individuals who prefer more room while sleeping, a king size divan bed is a roomy and opulent sleeping option. It is made up of a sturdy divan base and a mattress made especially to fit the king size bed's larger dimensions, just like a double divan bed.
To make transportation and installation easier, the divan base is typically split into two halves. To help keep the bedroom neat and organised, it might also come with extra storage options like drawers or ottoman-style bases. Mattress options include memory foam, latex, pocket sprung, and hybrid models, each of which offers varying degrees of support and comfort.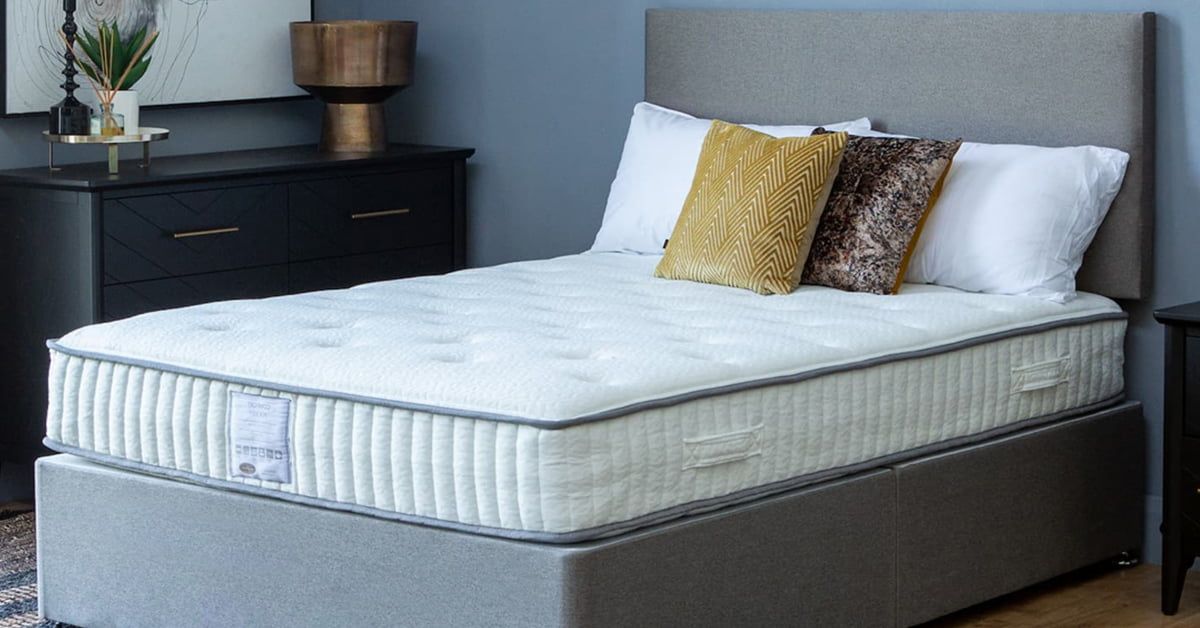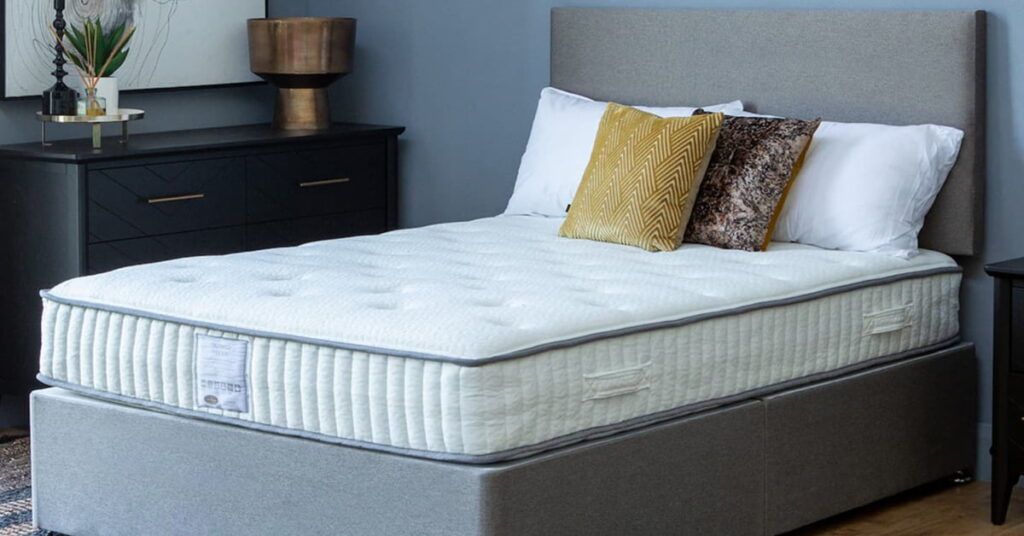 For those who value comfort and space while sleeping, it is a great option. There is plenty of space to spread out and move around, lowering the likelihood of being disturbed by a sleeping partner. A restful night's sleep is guaranteed by the combination of a sturdy divan base and a top-notch mattress.
Check Clearance
Discounted divan beds can be found in abundance in clearance sections and outlet stores. Despite the possibly small selection, you might find high-quality items for a small portion of the original cost.
Consider Bundle Deals
The price of a divan bed, a mattress, and other accessories may be reduced in bundle offers or packages that furniture stores occasionally offer. By doing this, you can furnish your bedroom without having to pay for each item separately. Keep an eye out for these packages, as they frequently offer excellent value.
Single Bed with Mattress: Offering Reliable Support
For kids, teenagers, or adults who prefer a small sleeping area, the single bed with mattress is a flexible and useful sleeping option. It is made up of a mattress that is made to fit a single bed frame's dimensions and a divan base that is single-sized. It typically provides dependable mattress support because it is strong and long-lasting. Drawers and other extra features are sometimes included with furniture pieces, offering bedding or other personal items practical storage options. Depending on individual needs and preferences, a single bed's mattress can be made of a variety of materials. Mattress options include open coil, memory foam, and pocket sprung mattresses, each with varying degrees of comfort and support.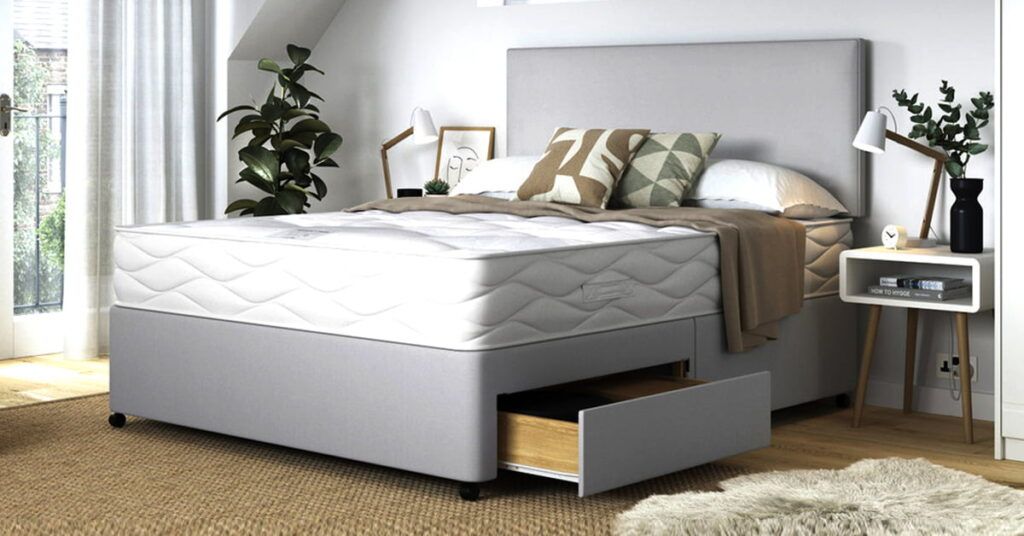 Negotiate
If you plan to make an in-store purchase, do not be afraid to haggle over the price with the seller. Keep in mind that merchants want to close a deal, and they might be prepared to compromise to earn your patronage.
Conclusion
It takes a little bit of research, timing, and haggling to find the best prices on these items. You can get a high-quality and comfortable divan bed while saving a significant amount of money by being proactive, comparing prices, and exploring different options for shopping. Make a comfortable and inexpensive sleeping area that suits your requirements and your budget by keeping these suggestions in mind. Enjoy your shopping!