A pocket sprung mattress is the height of support and comfort, providing an unrivalled sleep environment that ensures a good night's rest. These mattresses stand out due to their creative design. The cloth that covers each individual pocket spring ensures that it moves on its own, according to the body's specific curves and weight distribution. As a result, the mattress may offer individualised support independent of the user's sleeping position. Couples should choose this product because it transfers less motion due to the pocket sprung structure. It improves the quality of sleep since the other person does not get disturb when one person moves during the night. The availability of pocket sprung mattresses at Tender Sleep will transform your life.
Premium Material of Pocket Sprung Mattress
Additionally, the mattress's pocket springs greatly enhance ventilation, avoiding heat buildup. By regulating body temperature, this breathability keeps sleepers cool. The choice of premium materials utilised in the production of a pocket sprung mattress complements its sumptuous comfort. Each element comes together to create a luxurious sleeping environment, from soft, hypoallergenic textiles to foam and natural latex. Overall, a sprung mattress provides the ultimate comfort by fusing cutting-edge design with high-end materials. It is a superb option for a restful and restorative sleep experience because of its flexibility to conform to different body forms, minimise motion transfer and control temperature . Among the sizes of these mattresses, people prefer Single Pocket Sprung Mattress. Let's explore some more exciting characteristics of this product provided by Tender Sleep: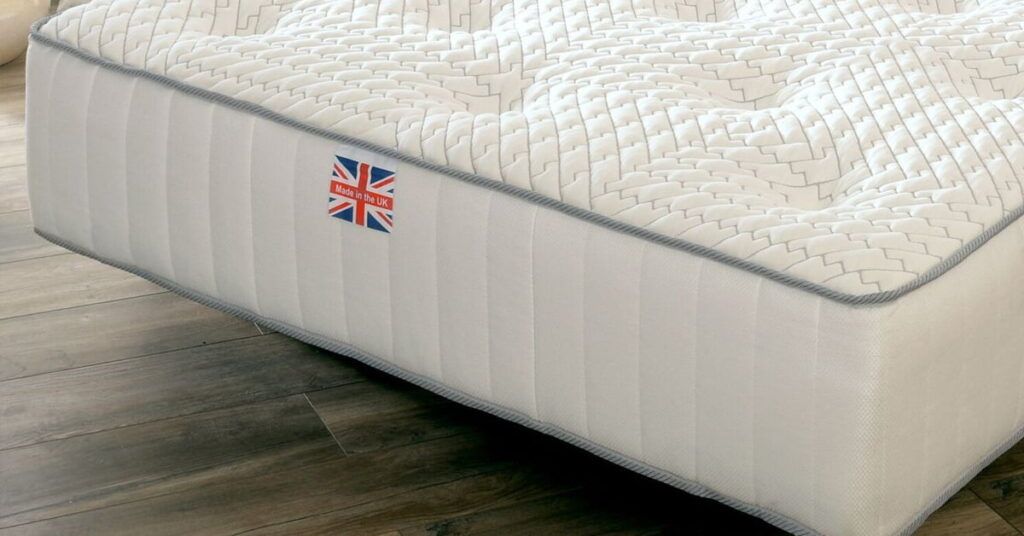 Bid Farewell to Sleepless Nights
The sprung mattress is a ground-breaking sleep aid that ensures a pleasant and restorative sleep while bidding farewell to restless nights. This cutting-edge mattress design, with meticulously engineering, has individual fabric-encased springs that operate individually to support every inch of your body. Above all, these springs adapt to your individual form and weight when you lay down to provide customised comfort and precise pressure relief. This exceptional feature reduces motion transmission so that your partner's motions won't wake you up during night. It supports a healthy sleep environment which improves ventilation to control temperature and avoid night sweats. You will be able to have quiet evenings that you will thank for its endurance. Put an end to your tossing and turning and say hello to a peaceful sleep that leaves you feeling rejuvenated and prepared to face the day.
The fabric used in Pocket Sprung Mattress
You can tell that the mattress includes Damask fabric by looking at the fabric of the sprung mattress. This coating gives your body amazing smoothness and support. The thick layers of polyester and pocket springs create a medium-firm, yet perfect softness. The mattress includes luxurious padding on the inside. The main selling feature of this mattress is how the gentle cushioning combines with the individual spring system. Anyone looking to add extra comfort and softness to their bedroom should choose this mattress.
The Interior of Pocket Sprung Mattress
It is important to notice that the interior of this mattress contains wool. Noticeably, Wool leaves a mark that further softens the mattress. The manufacturers have used distinctive pocket springs. The pocket sprung mattress is unique as it drastically minimises transfer motion. There will be no movement in between. The ideal number of pocket springs for a comfortable mattress is 2000. The fabric is easy to move around because it includes fabric handles. They help to rotate the mattress without any issues.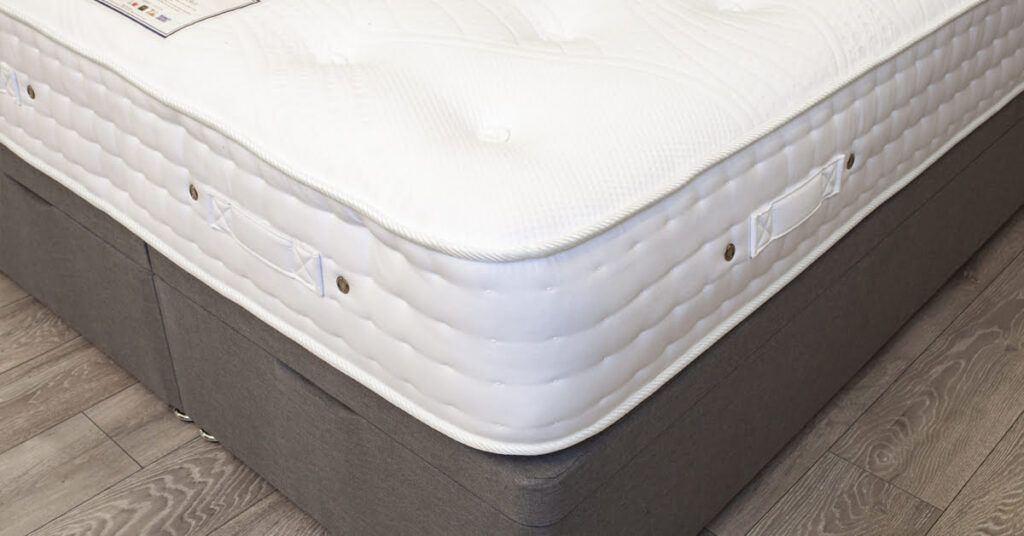 Peaceful sleep; Restful Life
A pocket sprung mattress is the definition of quiet sleep, offering a cocoon of serenity that encourages uninterrupted deep sleep. The key to its calmness lies in the individually wrapped pocket springs. Every spring, which moves individually, follows the body's contours exactly, caressing and supporting every inch. This customised support relieves pressure spots, lessens tossing and turning, and promotes a feeling of weightlessness that makes it easy to fall asleep. Similarly this outstanding piece guarantees that any movement non felt from a sleeping companion is due to minimised motion transmission, promoting uninterrupted sleep. It promotes a comfortable and uninterrupted sleep cycle at night.
The components of pocket sprung mattresses, in addition to providing unmatched support, also add to its calming appeal. A soft, cloud-like surface made of premium foam and natural fibres envelops sleepers in comfort. The pocket sprung mattress proves to be a haven of peace for individuals seeking the ultimate escape into dreamland, especially Single Pocket Sprung Mattress.
Final Thoughts:
In conclusion, purchasing a pocket sprung mattress is an investment in your health since how well you sleep has a significant influence on your general well-being and productivity. Don't put off getting a good night's sleep any longer; convert to a pocket sprung mattress right away. Expect sweet dreams!