The Divan Bed is the ideal option for anyone seeking a stylish and comfortable bed with plenty of storage. This bed base is renowned for its adaptability, as it can suit various styles and preferences. The Luxury End Lift Ottoman Storage Divan Bed Base has an end-lift design that places the storage area at the foot of the bed, making it one of its key features. This design provides convenient and easy storage options for any bedroom, as it enables access to belongings without having to lift the entire mattress.
In addition, the bed base's platform top gives your mattress a sturdy foundation, ensuring that you get the cozy support you need for a restful sleep. Its strong wooden frame and resilient upholstery make it a high-quality and long-lasting investment in your sleep quality and bedroom décor. Thanks to its customizable features, you can select a style and colour that complements your bedroom décor with ease. Therefore, it is simple to find a bed base that complements your current furniture and enhances the appearance of your room.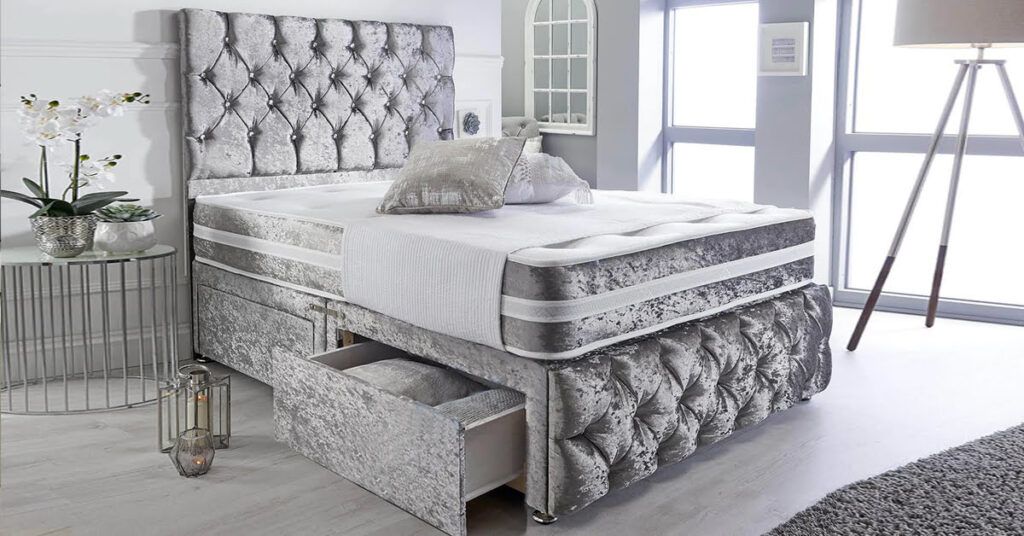 One of the biggest benefits of this bed base's style is the additional storage space it offers. The built-in storage area is large enough to store clothing, bedding, or other items, freeing up space in your bedroom's closet. This not only results in a more organized living area but also reduces clutter and improves the atmosphere.
Divan Bed:
A common type of bed is the divan bed, which has a base made of two components: a sturdy wooden frame and a fabric cover. The manufacturer frequently equips the frame with a number of storage drawers, making it an excellent choice for people trying to make the most of their bedroom space. You can find divan beds in a range of sizes, from single to super king, and tailor the fabric covering to complement your current decor. In addition to being a useful and adaptable option for any bedroom, they also look great thanks to their fashionable appearance.
Divan beds are not only a great option for those with back pain or other sleep-related issues, but they also have a stylish appearance and useful storage features. The strong wooden frame and firm mattress give excellent support to your body, encouraging good posture and ensuring a restful night's sleep. Numerous divan beds also give you the option of selecting a firmer or softer mattress, letting you customize your bed to suit your individual requirements.
Crushed Velvet Bed with Storage:
For those looking to maximize their bedroom space, a crushed velvet bed with storage is a fashionable and useful choice. The luxurious velvet fabric used to create these beds is soft to the touch and lends a touch of elegance to any bedroom. The storage component consists of a number of drawers or lift-up storage compartments that can be used to keep clothes, bedding, and other items in place. With sizes ranging from single to super king, a crushed velvet bed with storage is a flexible option for any bedroom.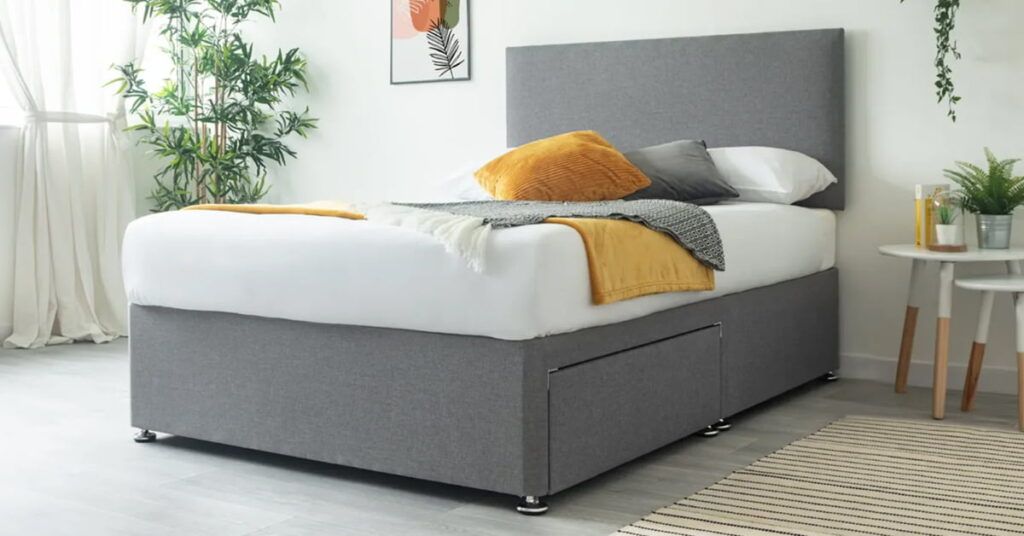 For those looking to furnish a opulent and comfortable bedroom, purchasing a crushed velvet bed with storage is a wise choice. The plush velvet fabric gives your bedroom a touch of opulence, and the storage drawers or compartments allow you to keep your space neat and organized. Due to the velvet fabric's frequent protective coating, which guards against stains and wear and tear, these beds are also simple to maintain.
Divan Bed with Mattress:
For those seeking a one-stop shop for their bedroom, a divan bed with mattress is a practical choice. The bed base with an attached mattress has two components: a solid wooden frame and a fabric cover. This means you don't have to worry about including the mattress in the bed since it's already included. From single to super king, divan beds with mattresses are a functional and fashionable option for any bedroom.
The simplicity of assembly is one of the main advantages of a divan bed with a mattress. In contrast to other types of beds that require difficult assembly or multiple pieces, divan beds with mattresses are frequently delivered in one piece, ready for you to assemble in your bedroom. For those who want to avoid the hassle of challenging assembly or hiring a professional to put their bed together, this is a great option.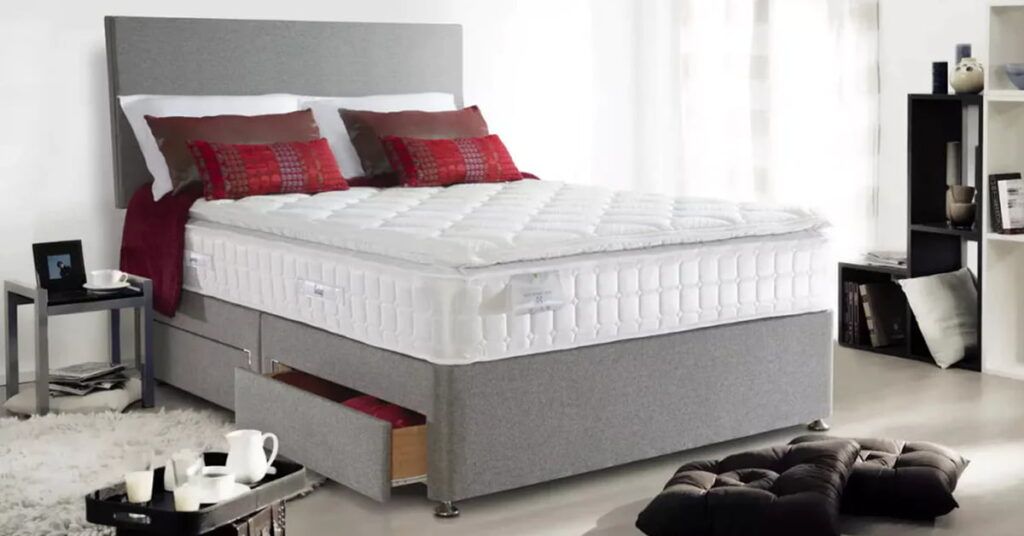 King Size Divan Bed:
If you want plenty of space to spread out in your bedroom, a king size divan bed is a roomy and opulent option. Additionally, they come with a variety of storage options, such as drawers or lift-up storage compartments, making them a useful option for people who require additional storage space. For couples or individuals who prefer to have lots of room to move around while they sleep, a king size divan bed is ideal. 
A king size divan bed is not only a sensible option for people who require additional bedroom space, but it's also a fantastic investment in your general health and wellbeing. You are less likely to awaken with aches and pains if your bed is big enough for you to move around and stretch out comfortably while you sleep. A king size divan bed also offers enough room for you and your partner to sleep side by side without disturbing each other, encouraging a sound night's sleep for you both.