In comparison to other animals, humans sleep for about a third of the time. This underlines how important it is to have a bed that is cosy and provides us with the rest and relaxation we need. Divan beds are getting more and more well-liked among Brits because of how comfortable and convenient they are. Here, we will look at the advantages of divan beds and why they have gained popularity in the UK. Tender Sleep offers opulent beds in a budget-friendly price range.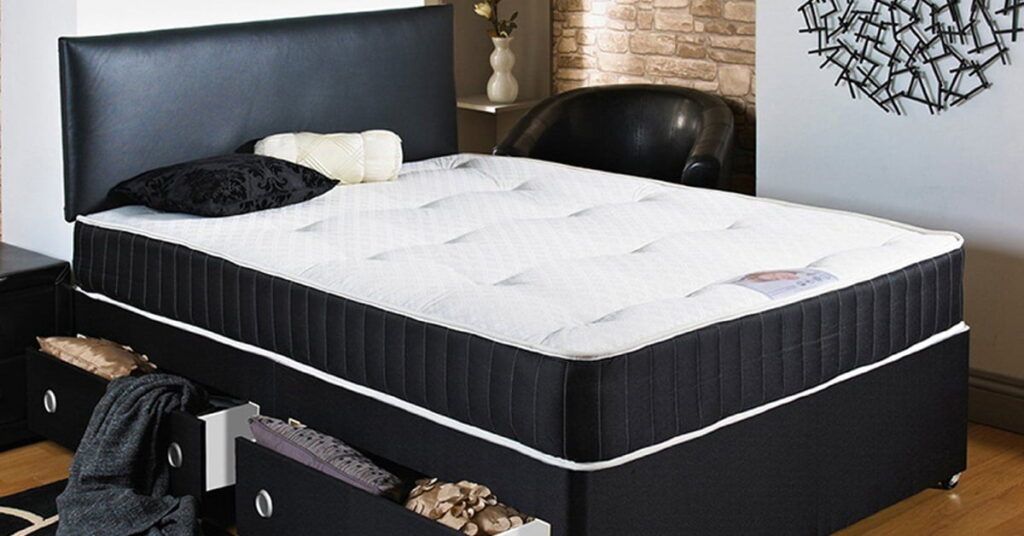 Luxurious Divan Beds
Divan beds are a popular option for people seeking a cosy, fashionable bed. These beds, which consist of a base and a mattress, are renowned for their adaptability and usefulness. They are a great option for small bedrooms with limited space because they frequently have built-in storage. They are a sensible option for people who move around a lot because they are simple to put together and can be taken apart quickly. These beds typically have a long lifespan and offer excellent value for the money.
Divan beds are first and foremost renowned for their supreme comfort. To ensure that you have a comfortable and peaceful sleep, they are made to give the mattress a strong foundation. The sturdy divan bed frame can support mattresses made of memory foam, pocket sprung, and super orthopaedic materials. They also include a number of extra features like headboards, storage drawers, and a selection of fabrics, all of which enhance the overall comfort of sleeping on one.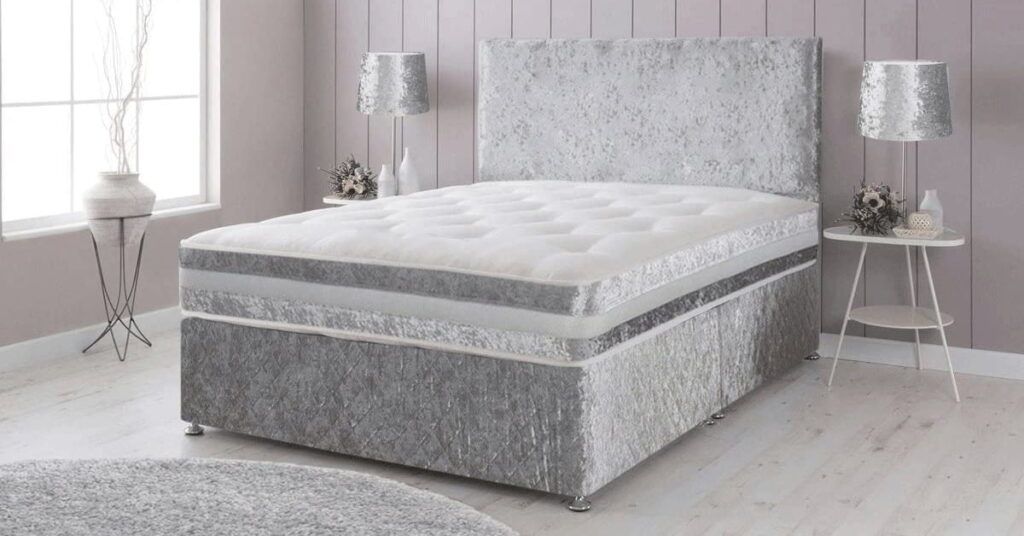 There is plenty of space in the base's storage drawers for clothing, bedding, and other items. People who live in apartments or smaller homes with limited space will find this feature especially helpful. A divan bed with integrated storage drawers can offer a convenient alternative, saving both money and space, as opposed to having to buy additional storage options.
Crushed Velvet Divan Bed
If you want to add a touch of luxury to your bedroom, a crushed velvet divan bed is the ideal option. These beds have a distinctive and opulent appearance because they are made from premium crushed velvet material. They have a reliable divan base and a cozy mattress, ensuring a comfortable sleep. These beds can be found in a variety of sizes and hues, so they can complement any bedroom design. They are a sensible option for people who lead busy lives because they are simple to maintain and clean.
The versatility and customization of these beds are another benefit. The buyer's preferences can be accommodated, and they are available in a variety of sizes, from single to king-size. For example, you can select a headboard that matches your style, a fabric type that complements your bedroom decor, and the number of drawers that best meets your storage requirements. Customers can design a bed that not only satisfies their needs but also complements their individual tastes thanks to this level of customization.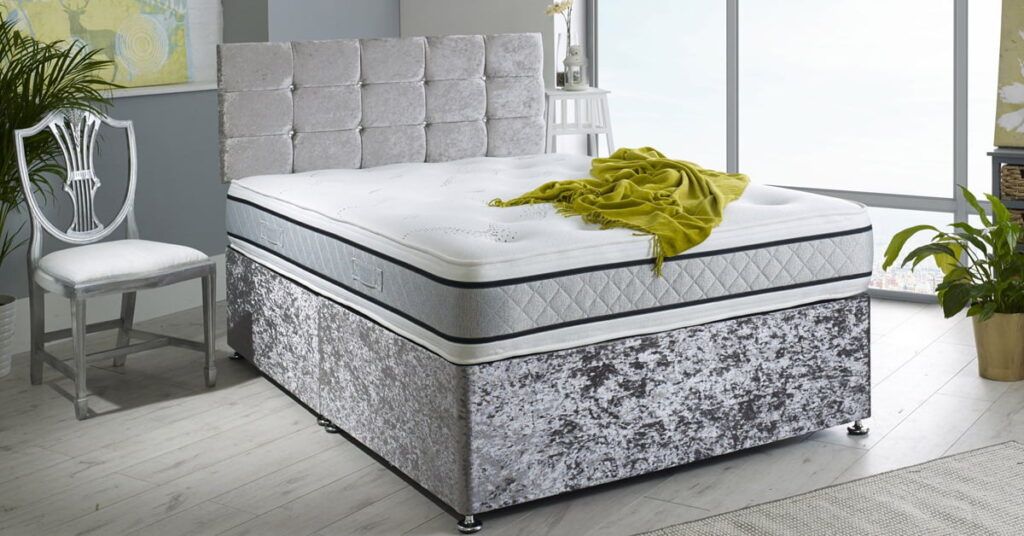 These beds are long-lasting and resilient in addition to being cozy, useful, and customizable. They are built to withstand daily use's wear and tear thanks to their sturdy frames and high-quality materials. They maintain their stability and comfort for many years, in contrast to traditional bed frames, which can become squeaky or unstable over time.
Crushed Velvet Bed with Storage
For those who value both style and utility, a crushed velvet bed with storage is a great choice. These beds are made with built-in storage, giving you plenty of room to keep clothes, bedding, and other items. They are a beautiful addition to any bedroom thanks to the crushed velvet material's distinctive and elegant appearance. Since these beds come in a variety of sizes and designs, they can fit into any bedroom's design scheme. They are a convenient option for people who move around a lot because they are simple to assemble and disassemble. Storage-equipped beds made of crushed velvet typically offer excellent value for the money because they are strong and long-lasting.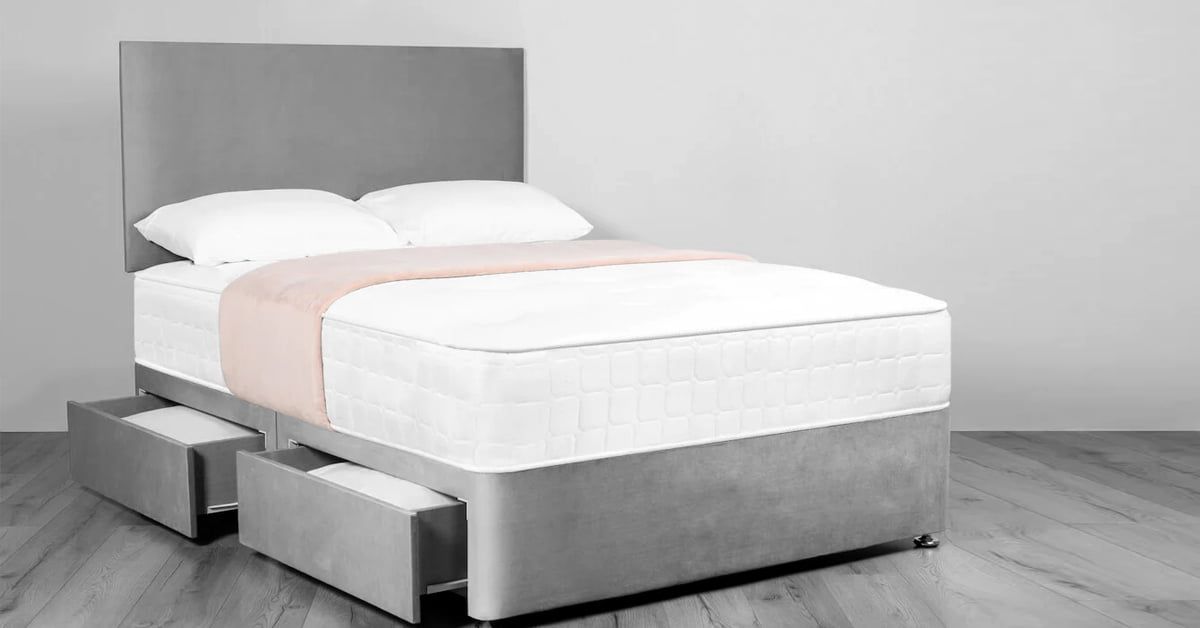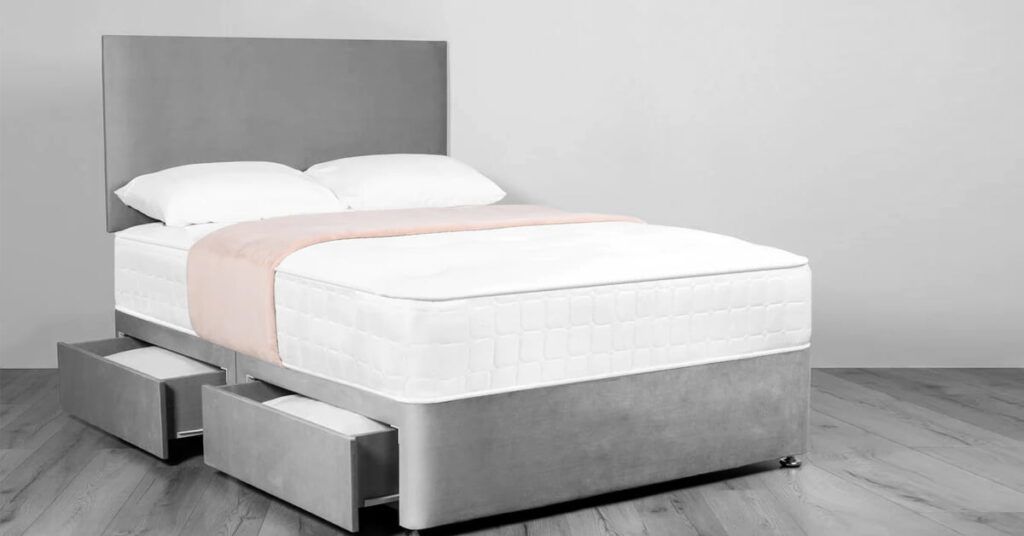 These beds are a great option for those looking for a bed that is durable, livable, customizable, comfortable, and that can last for many years. Divan beds have grown to be a popular option for people in the UK thanks to their sturdy frame, built-in storage, and variety of customizable features. So if you are looking for a new bed, think about a divan bed and experience the comfort it provides.
The UK has a large selection of divan beds to choose from. Most people can afford them because they are available at a variety of price points. They are available to anyone who wants to buy one because they are sold in a variety of stores. For our devoted customers, Tender Sleep is providing it at a reasonable price.