The furniture you choose has a big impact on how opulent your bedroom looks. For their timeless appeal, sophistication, and unrivalled comfort, leather beds have become increasingly popular among the options available. These beds are the ideal option for anyone looking to upgrade the aesthetic of their bedroom because of the superior components, skilled manufacturing, and natural allure of leather.
Leather Ottoman Bed: Luxurious & Functional Piece
A leather ottoman bed is a stylish piece of furniture that combines the functionality of an ottoman with the elegance of a leather bed. The manufacturer typically makes these beds with a strong wooden frame and luxurious leather upholstery, which gives them a chic and classic appearance. People frequently choose beds that feature genuine leather because it is renowned for its suppleness and durability. Leather upholstery makes any bedroom look more opulent and serves as the room's focal point.
Additionally, the storage ottoman-style of this item is one of its standout qualities. When you simply lift the mattress platform, you can see a spacious storage compartment. You can keep extra bedding, pillows, blankets, and other items that you want to keep out of sight but accessible in this hidden storage area without any problem. The ottoman's design makes it easy to reach the storage area because you can easily raise and lower the mattress platform with the aid of gas-lift mechanisms.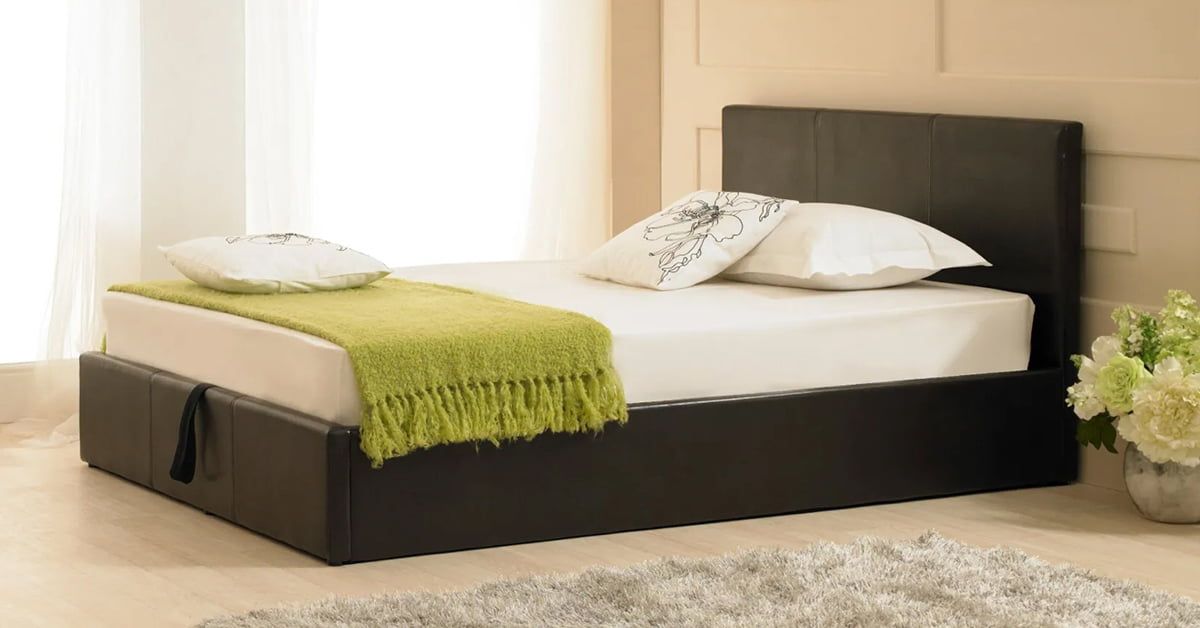 The Allure of Leather Beds
A sense of luxury, sophistication, and class permeate everything made of leather. It has a distinct texture and aesthetic appeal that can instantly improve any room's ambience, especially the bedroom. The versatility of these beds makes them a great choice for a variety of interior design aesthetics, whether your taste tends toward traditional elegance or modern chic.
Leather Bed King Size: An Unparalleled Comfort
In addition to being aesthetically pleasing, a leather bed king size is incredibly comfortable. Leather upholstery, renowned for its durability and softness, provides a soft touch and a cosy feeling. The leather's suppleness makes for a comfortable sleeping surface, and the material's breathability guarantees a cool, tranquil environment for a peaceful sleep.
Ottoman Bed: Spacious Storage Space
If you want to maximise your storage space while keeping your bedroom looking stylish, an ottoman bed is a flexible and useful solution. The mattress platform of these beds is designed with a concealed storage space underneath it that is easily accessible by lifting the platform. It is the perfect option for bedrooms with few storage options because the storage space is typically large enough to hold items like bedding, clothing, or other personal belongings.
An ottoman bed's versatility in terms of blending in with different bedroom styles and decor is another benefit. You can select the bed that best suits your preferences and existing furniture because these beds are available in a variety of designs, materials, and sizes.
Moreover, the mattress platform is effortlessly raised and lowered due to the gas-lift mechanisms, making it simple to reach the storage area. Those who struggle with mobility or just want a hassle-free storage option will especially benefit from this feature. Additionally, they come in a range of sizes, including king size, offering plenty of sleeping space for couples or single people who prefer a bigger bed.
Versatility in Style
Finding the ideal match for your bedroom's decor is made possible by the variety of styles available for these beds. They are adaptable to individual tastes and preferences, ranging from simple, clean-lined, sleek designs to elaborate, tufted headboards for a more traditional look.
Durability and Longevity
The durability of these beds is one of their key benefits. When cared for properly, superior-quality leather can last for a long time, making it a wise investment for your bedroom furniture. Your bed will continue to look luxurious for many years to come due to its resistance to spills, stains, and fading, making it a valuable addition to your house.
Easy Maintenance
Contrary to popular belief, they are comparatively simple to maintain. Routine cleaning using a soft, damp cloth and gentle leather cleaner typically keeps them looking their best. Many products also receive protective coatings to increase their durability and resistance to wear and tear, making maintenance easier and extending the product life.
Conclusion
Leather beds are a great option if you want to add an opulent touch to your bedroom. They are a wise investment because of their classic appeal, exceptional comfort, and toughness. With these beds, you can create a truly individualised and opulent sleeping space, regardless of whether you prefer a modern or traditional aesthetic. By selecting a leather bed, you'll not only improve the aesthetics of your bedroom but also the quality of your sleep.