Everyone needs more storage, so what if we gave you a ton of options in our newest beds for extra storage that satisfied your need for space? Visit our website to find high-quality, luxurious uplift storage and beds with drawer storage options available at an accessible price. The majority of divan beds come with drawer options, while ottoman beds have uplift storage options. You can keep blankets, sheets, and other necessities in the hydraulic storage system under the mattress. This storage bed frame with a gas lift is made out of particle board and solid MDF.
In order to reduce noise, our bed frame has been given a cosier feel with additional padding. We provide some of the most distinctive and adaptable storage bed options to help you make the most of any small space. The lift bed is ideal for you if there isn't much space in your bedroom for a dresser or even drawers under the bed.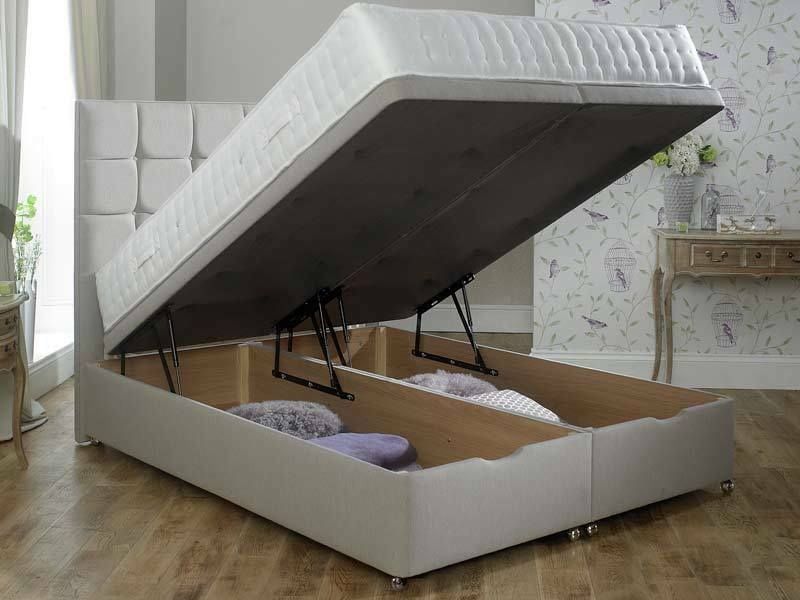 Design the unique setup to work in these spaces and utilize the entire area under the bed. At Tender Sleep, these top storage beds come in a variety of styles and are functional and long-lasting. The second thing that makes the opulent divan beds so majestic is their distinctively modern design. They have all the comforts needed for a restful night's sleep thanks to their magnificent design.
Impressive Range of Product
The advantages of having this remarkable piece in your bedroom for a comfortable night's sleep are numerous. To find mental tranquility and a calm environment, people are spending a lot of money on these products. For the convenience of their customers, Tender Sleep Timely offers this incredible piece at a reasonable price. Especially if you have limited space or desire more storage, divan beds are unquestionably a choice worth considering when searching for the ideal bedmate. Divan beds have long been popular because of the extra storage space they provide in the bedroom.
Five Differences Between Uplift Storage & Drawers Storage
Accessibility: Easily access pull-out drawers or shelves in uplift storage units, but accessing drawer storage options may prove difficult, especially if they are built into a piece of furniture.
Organisation: Uplift storage units often feature multiple drawers or shelves, which can make it easier to organize items, while drawer storage options may have fewer compartments, making it more difficult to keep things separated.
Space-saving: Maximize vertical space in small rooms or tight spaces by using uplift storage units. Drawers storage options may take up more floor space, making them less suitable for small rooms.
Portability: Uplift storage units are generally more portable than drawers storage options, as they can be moved more easily and take up less space when disassembled.
Customization: Uplift storage units often come with a variety of accessories that can be added or removed to customize the unit to specific needs. Drawers storage options may not have as many customization options, limiting the ability to tailor it to specific needs.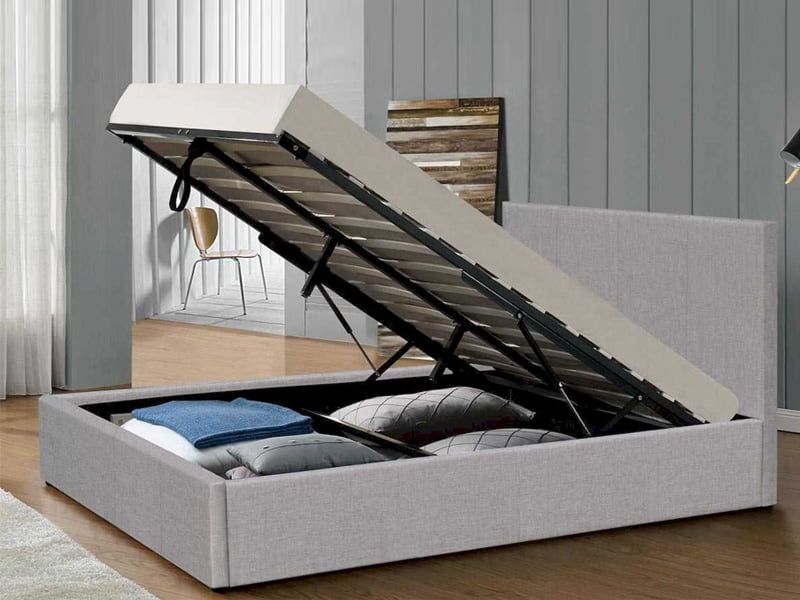 Easy Uplift Hydraulic System
Tender Sleep offers ottoman storage beds with an uplift hydraulic system and divan beds with side drawers. There are varieties of options available in these beds to fulfil the demand of storage. Various colour options are provided on-demand in these luxurious beds. These beds save you time and space at an affordable price. We delivered these beds across the UK. We are happy that our devoted customers are very happy with our products and services. These products are available at a very accessible price range for our devoted customers. 
Premium Quality Material
We do not compromise on the quality of our products and make them from high-quality materials. Get a special discount on the overall price when you order a divan bed with a mattress as a deal. A wide range of affordable and comfy mattresses are available as per the needs of the customers. The assembly procedure is easy. This exceptional product is available from Tender Sleep while keeping your budget in mind. It is made from premium components. To keep the standard of quality high, strict quality assurance procedures are used. We guarantee enduring quality and the best features to demonstrate the superiority of our products. We are introducing exquisite ottoman storage beds to enhance the decor of the space at a reasonable cost.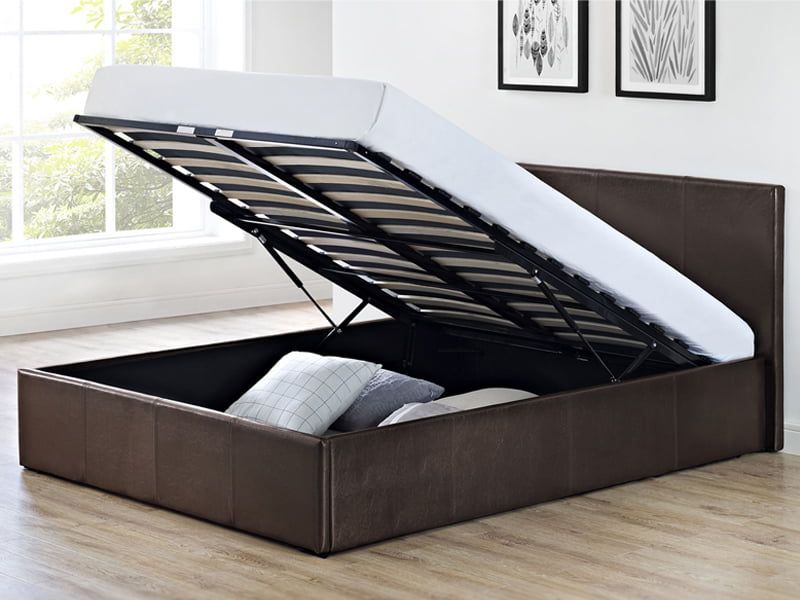 Luxurious Piece
These beds are one of the most luxurious pieces available at Tender Sleep. This product is extremely well-liked throughout the UK. The ostentatious design makes the product appear more elegant. This outstanding piece is nothing but peace, comfort, and pleasure. The ottoman beds have a luxurious finish that complements a variety of bedroom interior designs and colour schemes thanks to the tufted details on the headboard and footboard. Its luxurious headboard and footboard with deep tufted buttons on the plush velvet upholstery entice the senses.
All the glory goes to the ottoman storage beds, one of our remarkable pieces. This unique design would never get old to you because it is a timeless, unrivalled, and incredibly strong product. The headboard and footboard, which have a scrolled design that will never go out of style, give the bed its shape. The fabric studs holding the plush velvet upholstery in place are the best demonstration of craftsmanship.