It's essential to find the ideal sofa set that combines style and comfort when it comes to furnishing your living space. The Modern Living Verona Corner Sofa Set is one such option that stands out. This sofa set has gained popularity among homeowners looking to furnish their living rooms with a warm and inviting atmosphere due to its modern design, premium materials, and adaptable configuration.
Verona Corner Sofa: Ensures Durability & Reliability
An impressive seating option for your living room is the Corner Sofa Set. It has a modern aesthetic and provides you and your guests with lots of seating. Smaller rooms or apartments are a great fit for the corner design's ability to make the most of available space. It is typically made of premium components to ensure durability and long-lasting performance. For added comfort, it frequently has padded armrests and plush cushions. It can effortlessly fit into a variety of interior styles and create a warm and welcoming atmosphere due to its adaptable design.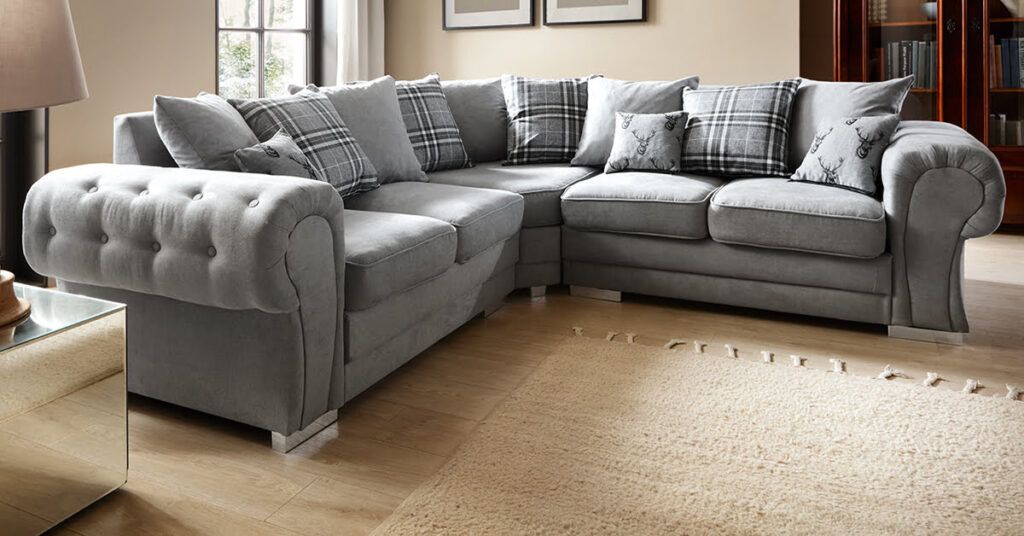 Stylish Design
It has a modern appeal due to its smooth lines, tufted back cushions, and subtly arched arms, making it a versatile option that can go with different interior design aesthetics. The sofa set will undoubtedly bring a touch of sophistication and elegance to your space, regardless of whether your interior design is minimalist, Scandinavian, or eclectic.
Optimal Comfort
It excels in this regard due to its plush cushions and generous seating area. The seats' high-density foam construction offers superb support and a relaxing environment for reclining. Furthermore, the corner configuration provides enough seating for family members and guests, making it perfect for entertaining or just spending a welcoming evening at home.
Verona Corner Sofa Bed: Maximising Space
The Verona Corner sofa bed combines the ease of a sofa with the practicality of a bed. This versatile piece of furniture is the best option for hosting overnight visitors or making the most of space in smaller living areas. It provides comfortable seating and serves as a typical corner sofa during the day. But if necessary, it can be quickly transformed into a bed by pulling out the hidden mattress or unlatching a hidden mechanism. A spacious sleeping surface and additional storage areas for pillows and blankets are frequent features of this piece. Its dual functionality makes it a practical and stylish choice for any home.
Durable and Easy to Maintain
Purchasing long-lasting furniture is always a smart move. This set is made with a durable wooden frame, ensuring its longevity. In addition to being comfortable to touch, the upholstery fabric used is also simple to care for. It is appropriate for homes with kids or pets because spills and stains can be removed easily. Your sofa set will continue to look great for many years to come due to this practicality.
Versatile Configuration
The modular and adaptable design of the set is one of its most notable qualities. Making the most of your available space, the corner configuration allows for simple placement in a variety of room layouts. You can rearrange the individual units however you like, whether you prefer a left- or right-facing chair, or even separate the pieces for various seating configurations. The sofa set can adapt to your changing needs and preferences for interior design due to its versatility.
Fabric Sofa Set: Renowned for their Adaptability
A grouping of sofas and other seating furniture that is covered in fabric is referred to as a fabric sofa set. Fabric sofas are renowned for their adaptability, comfort, and extensive design possibilities. They come in a variety of shapes, designs, and colours, so you can pick the one that best suits your preferences and matches the rest of your home's furnishings.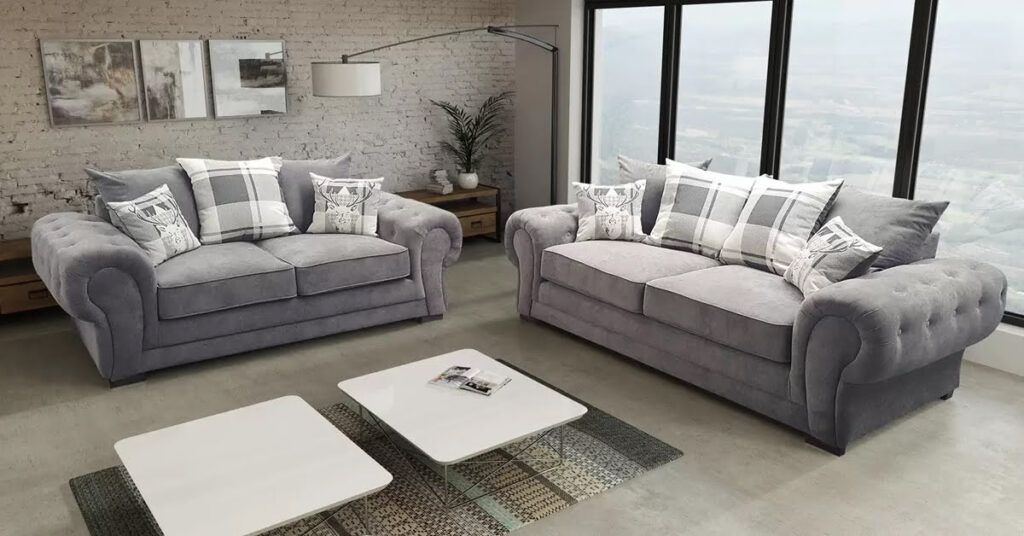 Numerous seating options are provided for your living room or entertainment area by fabric sofa sets. These sets can be made of a variety of fabrics, from hard-wearing and stain-resistant ones. These are well-liked for their comfortable texture, simplicity of upkeep, and capacity to bring a little warmth and personality into any living area.
Value for Money
This set offers excellent value for the money when you take into account the quality, design, and adaptability it offers. It combines style, comfort, durability, and functionality while being reasonably priced.
Conclusion
It is the ideal synthesis of design, ease of use, and comfort. It is a great option for any living room due to its contemporary design, superior comfort, durability, and adaptable configuration. This set will give you a warm and welcoming setting. It will update your living room and make it a chic haven that you'll enjoy returning to.