A corner sofa set is the perfect combination of style, functionality, and adaptability when it comes to furnishing your living space. Corner sofa set are becoming more common in modern homes because of their capacity to maximize seating while maximizing floor space. A carefully chosen corner sofa can turn your living room into a warm and welcoming heaven, whether you are hosting guests, cuddling up with a book, or simply unwinding after a long day.
Shannon Corner Sofa: Comfortable Seating Options
A comfortable seating option for your living room is the Shannon Corner Sofa. With its sleek, contemporary design and spacious corner configuration, it maximises the seating area. A touch of elegance is added to any room by the sofa's luxurious upholstery. To match different interior design styles, it comes in a variety of colours. It is a great option for gatherings and entertainment because it has enough space for family and guests to sit down. This sofa offers both comfort and durability due to its plush cushions and sturdy construction.
Optimisation of Space
These sets have the ability to maximise small spaces, which is one of their main benefits. These sofas make the most of the space by tucking neatly into a corner, leaving plenty of room for other furniture and activities. This is especially helpful for people who live in smaller apartments or houses, where making the best use of available space is imperative.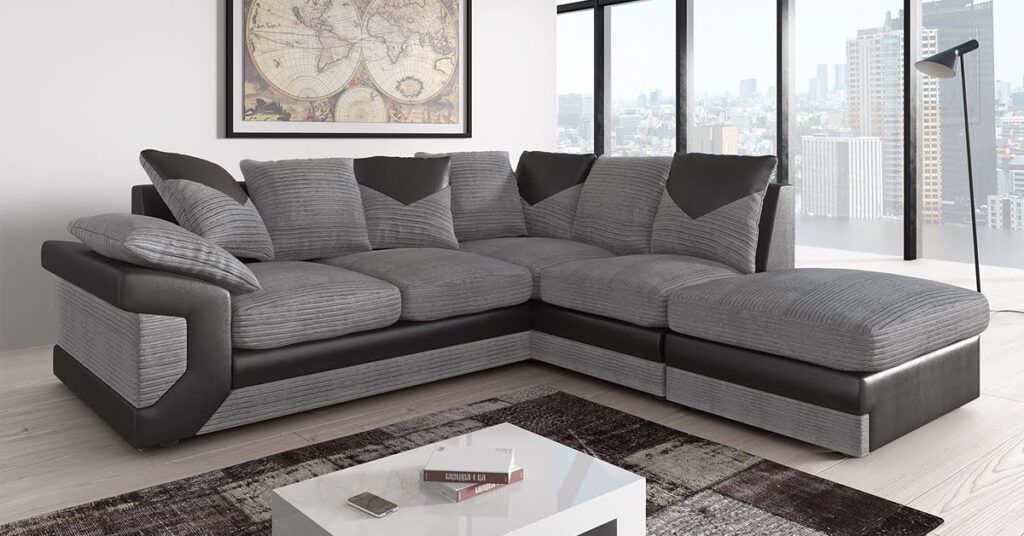 Expanded Capacity for Seats
Comparatively speaking to conventional sofas or loveseats, corner sofas are made to accommodate more people. These sofas offer comfortable seating options for larger families or when you have guests over due to their extended seating area.
Corner Sofa Sets for Living Room
Corner sofa sets for living room offer a large number of seating options. These sets typically include a sizable L-shaped sofa as well as other seating options like armchairs or ottomans. They are available in a range of styles, substances, and hues to go with various interior design concepts and individual tastes. These sofas are adaptable and can be arranged differently depending on the room's layout. They are perfect for making the living room feel warm and inviting and offer enough seating for the entire family.
Versatility and Flexibility
They are available in a variety of configurations, so you can pick the one that best meets your requirements. You can modify your sofa to fit the design of your living room, choosing from L-shaped, U-shaped, or modular configurations. Additionally, many corner sofas include movable ottomans, chaise lounges, or other adjustable parts that add comfort and flexibility.
Comfortable and cosy
Comfort is imperative for daily life, and corner sofas excel in this department. They frequently feature plush cushions, ergonomic designs, and ample back support to make for a comfortable sitting experience.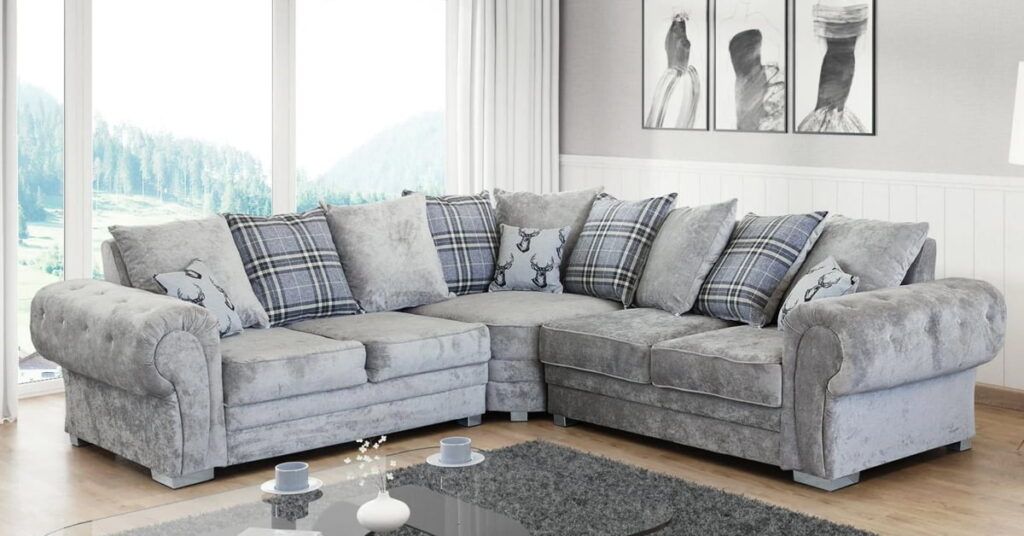 Verona Corner Fabric Sofa
An elegant and opulent seating option for your living room is the Verona Corner Fabric Sofa. It has a modern appearance with clean lines and a corner arrangement that maximises the use of the available space. The sofa's premium fabric upholstery lends a touch of elegance to any decor. You can select the ideal match for your interior design style from a variety of colours and textures that are offered. It has plenty of seating for unwinding and entertaining guests. This sofa provides comfort and durability with its plush cushions and sturdy manufacturing. It is a focal point that raises the aesthetic value of your living room as a whole.
Style and Aesthetics
Corner sofas enhance the aesthetic appeal of your living room in addition to their practical advantages. They can match any interior decor theme because they come in a variety of designs, colours, and upholstery options.
Conclusion
A corner sofa set purchase for daily use is a choice that combines comfort, usability, and style. Corner sofas have emerged as a desirable option for contemporary homes due to their ability to maximise space, expand seating capacity, and offer versatility. When choosing the ideal set for your living room, keep in mind to take into account your unique requirements, room layout, and personal preferences. By making the right decision, you can create a warm and comfortable ambience that you, your family, and your guests can enjoy every day.