Nearly a third of our lives are spent sleeping as people. It makes sense that selecting the best mattress and bed is crucial to our health. You might want to take a look at our best-selling item if you're looking for a single bed with mattress.
High-quality components ensure the longevity and durability of our most popular single bed frame. It has a clean, sophisticated design that blends beautifully with any bedroom's decor. The mattress and the person sleeping on it can both be supported by the frame's strong metal construction. It also comes with a headboard and a footboard that add to its aesthetic appeal.
Our best-selling single bed includes it, and it provides superb comfort and support. The mattress guarantees a comfortable night's sleep by conforming to the shape of the body with its numerous foam layers. Additionally, the foam aids in easing pressure points and pain in the neck, shoulders, and hips. The mattress is also permeable, which promotes airflow and prevents heat buildup.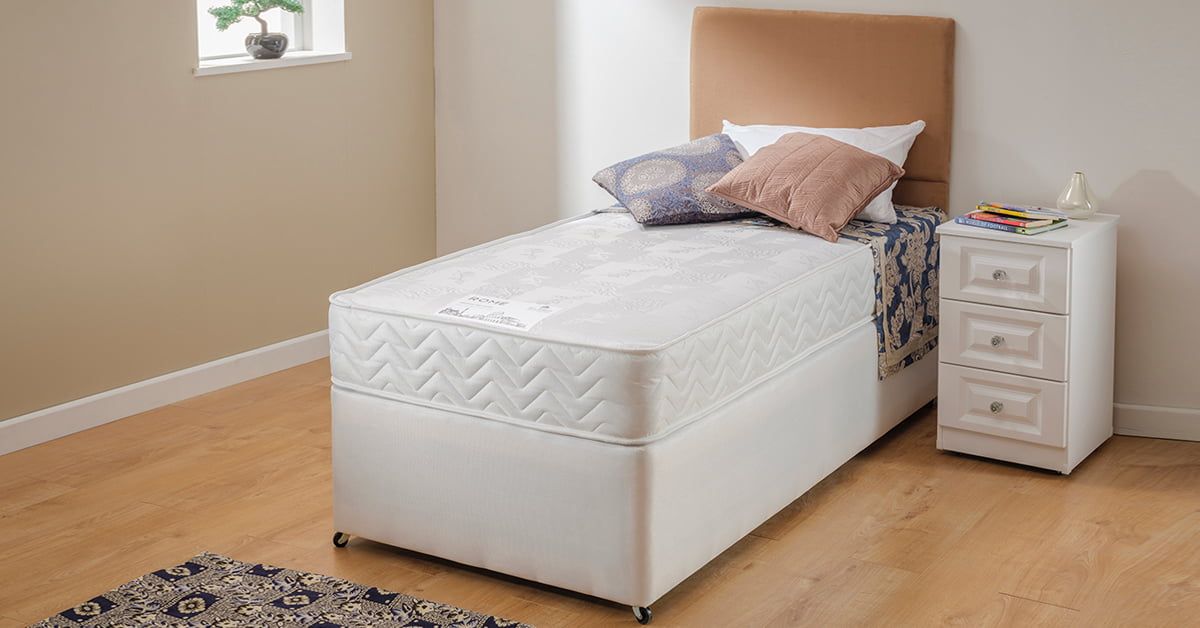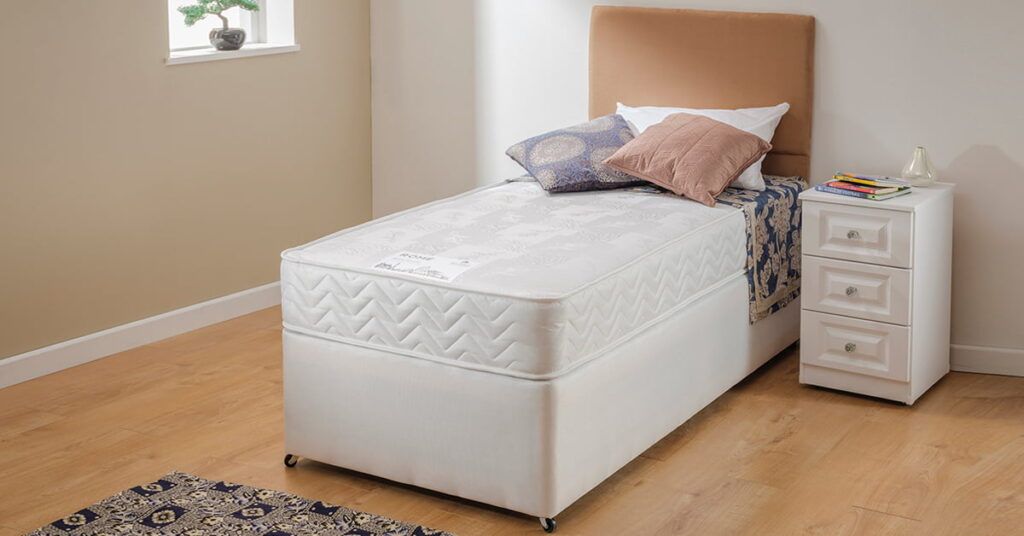 Single Bed with Mattress:
Guests' rooms, kid's rooms, and college dorm rooms are just a few places where a single bed with mattress is a common choice. These beds are a great choice for smaller spaces because they are made to be practical and compact. They are the ideal size for one person to sleep alone because they are typically 3 feet wide by 6 feet 3 inches long (approx.). There are many different single beds with mattresses available, so it's simple to find one that meets your requirements and tastes. Wooden frames, metal frames, and upholstered frames are a few of the most popular styles of single beds.
Versatility
A single bed's versatility is one of its main benefits. In addition to being more affordable than larger beds, single beds are a great option for those on a tight budget. Additionally, they are simple to move and transport, making them the perfect choice for people who move frequently or need to rearrange their living space. The fact that single beds with mattresses offer a cosy and supportive sleeping surface that encourages children's healthy growth and development makes them a great choice for kids.
This single bed with a mattress is popular among our customers in part due to its affordability. The manufacturer offers an affordable bed and mattress set made with high-quality materials, which makes it accessible to a wide range of customers. Additionally, they sell the bed and mattress as a set, which eliminates the need to purchase them separately and can save both time and money.
This single bed with a mattress is also well-liked because of its adaptability. Due to its small size, it is appropriate for smaller bedrooms or guest rooms and is portable. Its straightforward design also makes it simple to match with various bedding and accessory types, enabling it to blend into any interior design theme.
Single Divan Bed:
A single divan bed is a type of bed that consists of a base and a mattress, all in one unit. A strong wooden frame typically covers the base in leather or fabric, and a premium foam or spring system usually constructs the mattress that rests on top of the base. Single divan beds are a common option for both bedrooms and guest rooms due to their design for comfort, support, and durability.
A single divan bed offers convenience because it includes both the bed and mattress in one piece, so you do not need to search for a separate base or match the mattress to the frame. Furthermore, single divan beds are available in many different designs and hues, making it simple to find one that matches your current decor. The ability to store things is another benefit of a single divan bed.
Divan beds are a great choice because of this for smaller bedrooms or apartments where space is at a premium. Finally, single divan beds are simple to clean and maintain, which is crucial for people with allergies or respiratory issues.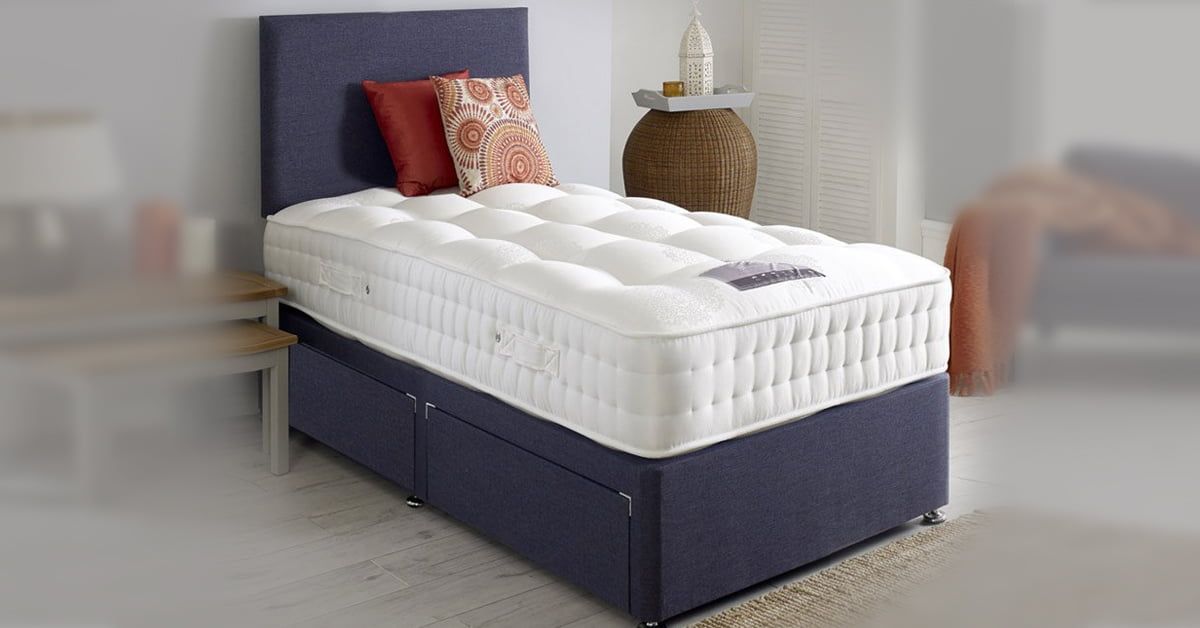 King Size Divan Bed
The bed manufacturers make a king size divan bed to provide maximum comfort and support while also offering ample sleeping space for two individuals. They construct a solid base or platform, cover it with fabric or leather, and place the mattress on top of it. The mattress is larger than a standard double or queen-size mattress to accommodate two people comfortably. For those with a small bedroom, the divan base is a practical option because it frequently includes built-in storage options like drawers or shelves. A king-size divan bed's overall design is elegant and practical, offering an opulent and comfortable sleeping experience.