Lift out your bedroom décor from a constant state of chaos and commotion. These bedroom storage products do the job in style. These products will make your home look chic and modern. With the passage of time, innovation has sped up. Enrich your house décor with the latest furniture items and accessories to make it look glamorous and stunning.
Tender Sleep UK offers the latest furniture items, and we update them on a regular basis. You can see the latest deals and furniture items to suit your daily basic décor needs. Here are some storage products to lessen the clutter in your room.
Chest of Drawers:
The most effective way to increase storage within your bedroom is by adding a chest of drawers. It will help you to get some extra storage without spending too much. Tender Sleep offers a Chest of Drawers at a low price. We have a wonderful range of designs and colours available for chests of drawers. Here is why investing in a chest of drawers is beneficial. The chests of drawers are highly functional as the structure is hardwood. The whole foundation gives it a long-lasting feel.
Bedside Table:
Bedside tables are always a unique and practical item to purchase for your bedroom décor. They add up glam and glory to your bedroom. At the same time also provide a storage option for you. Only one bedside table arrives if you choose the bedroom furniture set. The table in question is that it adds a contemporary touch to the bedroom. The Alina Bedroom Set is the perfect answer.
Wardrobes:
Wardrobes can improve your bedroom space. Tender Sleep offers an extensive range of wardrobes at affordable rates.
Our wardrobes offer huge storage space with impeccable functionality. This is where you can store all your essentials perfectly. Whether it's your clothes, shoes, books, important documents or bedding. You can stock everything within this wardrobe. The wardrobe maximizes the overall utility of space. With enough shelves, you can lessen the clutter in your room. Currently, we offer the Mirror door sliding wardrobes at affordable prices.
Wall Shelves:
Wall shelves appear as one of the most fascinating and beautiful furniture pieces. They bring up grace and elegance to the bedroom décor. You can easily install these wonderful pieces to bring in more extra storage space for your bedroom clutter. Wall shelves give a modern and contemporary feel to your bedroom. Keep in mind wall shelf can only handle a small weight.
Under-the-bed storage:
People dealing with the small bedroom space should know about different storage ideas meant to save enough space in the bedroom. The best thing you can do is to utilize the under the bed space. The best way to keep things in order is to rely on storage baskets. While storing things under-the-bed, this keeps everything in a user-friendly way. This is a makeshift option. Unless you invest in a permanent solution this has to do.
Clear box storage:
Another thing that you can do to increase the storage space present in the small bedroom is to keep on clearing the box storage from time to time. If you don't need anything, then clear the storage spaces before 2 months. To keep everything well organized in your bedroom, it's your responsibility to keep on checking the stuff that you have already stored in the boxes once a week.
Storage Beds:
Storage beds have always been your saviour when it comes to clutter. They easily organize and store your stuff so that you can access them later on. It saves up a lot of space, and you will be happy once you buy a storage bed for yourself. They come in different sizes and variations to suit you.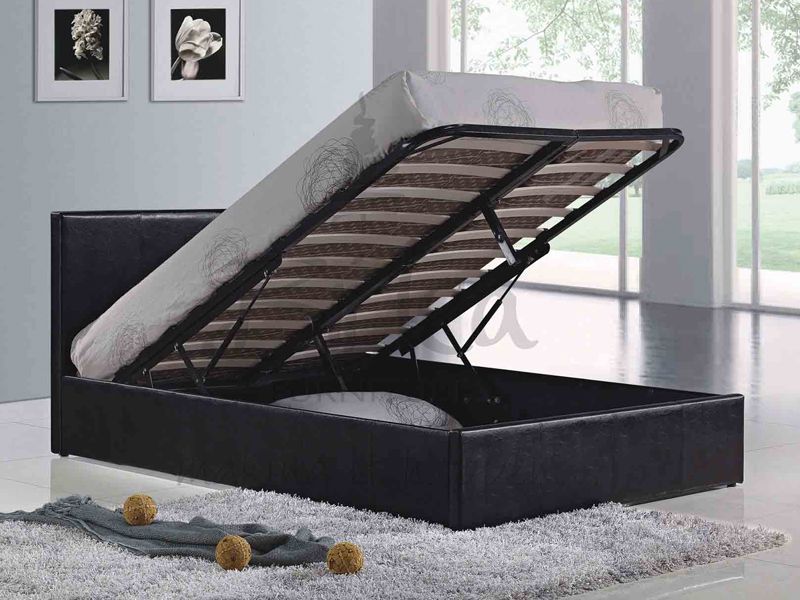 There are many ways you can lift the look and charm of your bedroom décor. Investing in storage products can help you improve the décor. Tender Sleeps offers items that are not only affordable but value for money.
Double up hanging rails:
As per your desire, you can simply double up your hanging space if you use our wardrobes. By adding extra hanging rails, you can improve your space. This will help you micro-manage your clutter. You can now fully utilize the available space by getting a full-length hanging space for your clothes.