The right furniture selection is essential when it comes to decorating small spaces. The bed is one of the most crucial pieces of furniture in any bedroom, and choosing a bed that is space-efficient and compact is even more crucial in small rooms. Tender Sleep has the most comfortable beds for small rooms at a reasonable cost.
A Single Wooden Bunk Bed can Improve the Decor
Given that it only takes up the space of one bed on the floor, a single wooden bunk bed is a great option for small rooms. These beds are particularly helpful in kids' rooms where friends or siblings can share a space while still having their own space. These beds' natural wood finishes also give a room warmth and texture, creating a homey atmosphere.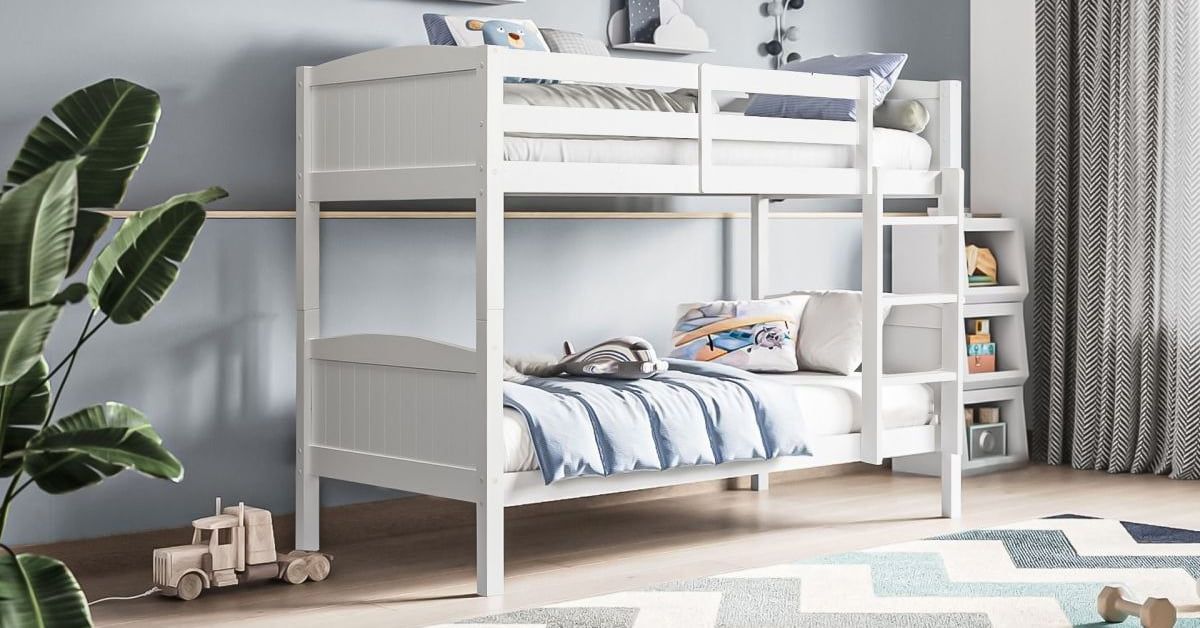 Space-saving design
Every preference, from traditional to modern, can be accommodated by a particular style. Shared or smaller bedrooms, it is a great way to conserve space. Piling the beds on top of one another will allow space for additional furniture or play areas. A valuable amount of floor space will be liberated. Another distinguishing feature of this item is its adaptability. Many styles come with a lower bunk that can be taken out, allowing you to use the bed as a standard bunk bed or as two separate twin beds.
Bunk Beds with Style
For small rooms, bunk beds are a traditional option for saving space. Those who want to share a room with a sibling or roommate but still have their own space to sleep can use these beds. They are also a well-liked option for guest rooms because they can be used to host multiple visitors without taking up a lot of space. These beds are available in a variety of designs, from classic wooden frames to contemporary metal ones, so it is very easy to find one that matches your taste.
Similarly, these are excellent options for any room to save space. These beds are ideal for siblings or roommates who want to live together but still have separate sleeping areas. One of its main benefits is how long-lasting it is. They are a fantastic investment for any home because they are strong and long-lasting. Because they can withstand daily use's wear and tear, they are less likely to break or become unstable over time.
However, given their wide availability and range of finishes and colours, bunk beds are easy to find that complement the existing decor. Additionally, they can be improved with special elements like a ladder or built-in storage. When purchasing these products, safety is also a crucial factor. It is a fantastic option for anyone who needs to conserve space. With its sturdy construction, adaptability, and added safety features, it makes the ideal addition to any home.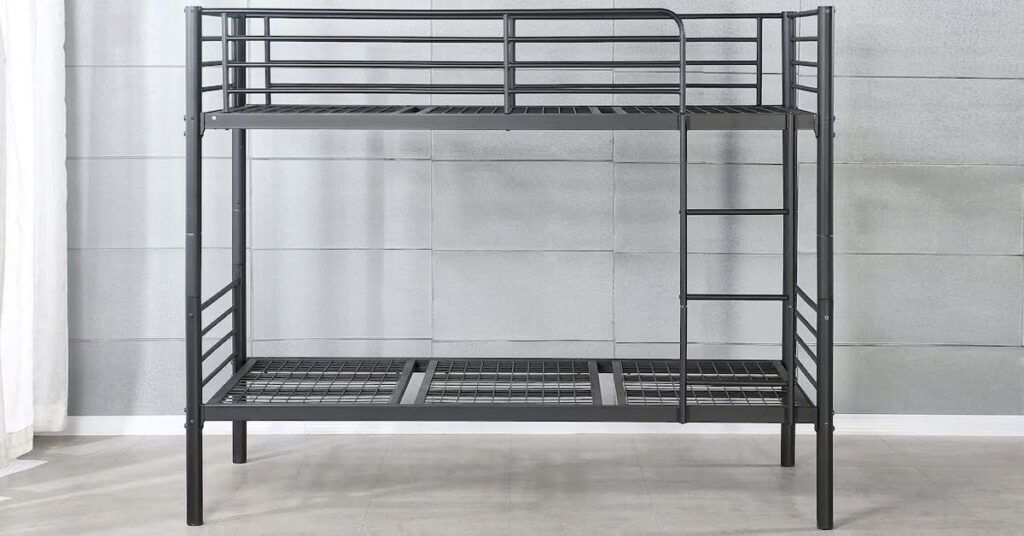 Single Metal Bunk Bed that is Strong and Long-Lasting
Another popular option for small rooms is a single metal bunk bed. It is strong, lightweight, and portable, making it the perfect choice for rooms that might need to be rearranged frequently. These beds also have a contemporary and minimalist appearance thanks to their sleek metal frames, which can help a small room feel more spacious. At Tender Sleep, we offer durable and trustworthy products at reasonable prices.
There are a few crucial factors to take into account when selecting the best bed for a small room. To make sure the bed will fit comfortably, it's crucial to measure the space first. The height of the ceiling should also be considered because some bunk beds may be too tall for rooms with low ceilings. It's also important to think about the bed's design and construction, as these factors can affect the room's overall aesthetic.
Durable and Secure Construction
Bunk beds are always designed with safety in mind, and the same is true of this particular product. The top bunk is equipped with guardrails to prevent falls, and the structure is made of sturdy wood. The top bunk is easily accessible thanks to the ladder's secure attachment. Due to its contemporary design, this bunk bed is a stylish and useful addition to any bedroom. The natural wood finish is versatile and timeless, complementing any decor style. To make the space even more unique for your child, add bedding and accessories that reflect their personality.
Conclusion
All of these are fantastic options for small spaces. These beds provide cosy and comfortable sleeping spaces while also offering space-saving solutions. The size and design of the room, as well as the bed's materials and construction, should all be taken into account when selecting the best bed for a small space. Any tiny space can appear airy and welcoming with the right bed. With these high-end products, we at Tender Sleep provide the height of luxury.