The most comfortable item at Tender Sleep is the Pocket Sprung Mattress, which is also the most affordable. It is one of the best products because it gives customers more comfort and a more opulent experience. The mattress adds beauty to your space with its exceptional features. The experience of sleeping is improved because it provides a comfortable surface. We provide premium mattresses for added comfort at significantly reduced prices, and this piece is one of them. The product's quality has not been compromised in any way. The mattress's individual springs all work independently to keep the spine aligned and offer excellent lumbar support. If you prefer to sleep on your back or your front, the mattress' firmness will effectively support proper spinal alignment.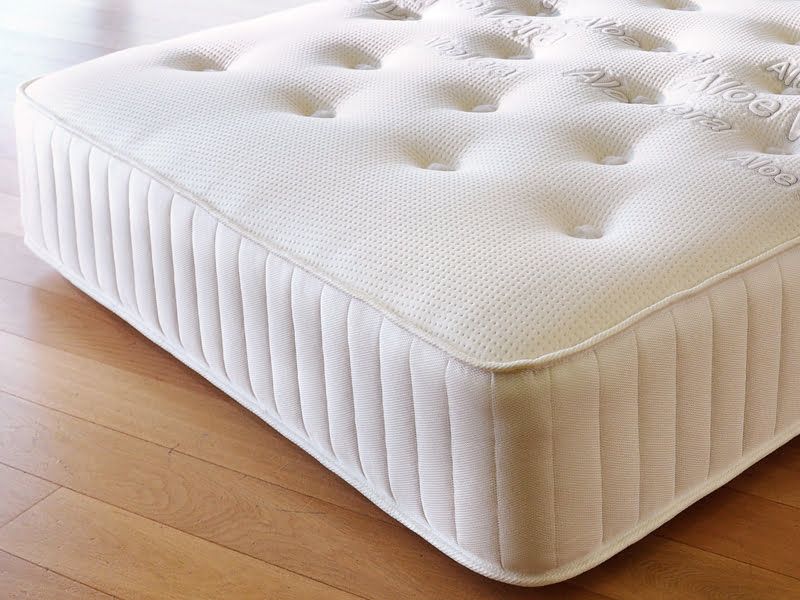 Promote Blood Circulation with our Pocket Sprung Mattress
By using a pocket sprung mattress, you can gently cushion joint and back pain. By distributing the weight of the body, it provides excellent support. The mattress is constructed so that it circulates air and regulates body temperature as needed. For the longevity of the product and to keep the temperature breathable, air vents are offered. This mattress has less motion transfer, so you won't be disturbed while you are lying on it. The highest level of support is offered by the individual working springs, which increases comfort. It promotes blood circulation and permits normal breathing, both of which contribute to further relaxation. Customers who want more comfort will find it to be the ideal product. Pressure points are relieved, and the entire body is supported by this mattress.
Increased Breathability
Regardless of how you are lying down, the mattress' sprung construction adapts to your body's shape when pressure is applied. This product provides the extra comfort needed for restful sleep. Your allergies and other symptoms are prevented by its hypoallergenic component. While sleeping, you experience greater comfort and relaxation. For a more comfortable and healthy sleep, it provides the best sleeping area. This product offers perfect balance to support the body while it is resting on it. Outstanding full body support, excellent pressure relief, and breathability are all features of this product. Customers seeking additional comfort and a high-quality product were offered this valuable product by Tender Sleep at a reasonable price. This piece is made from premium materials.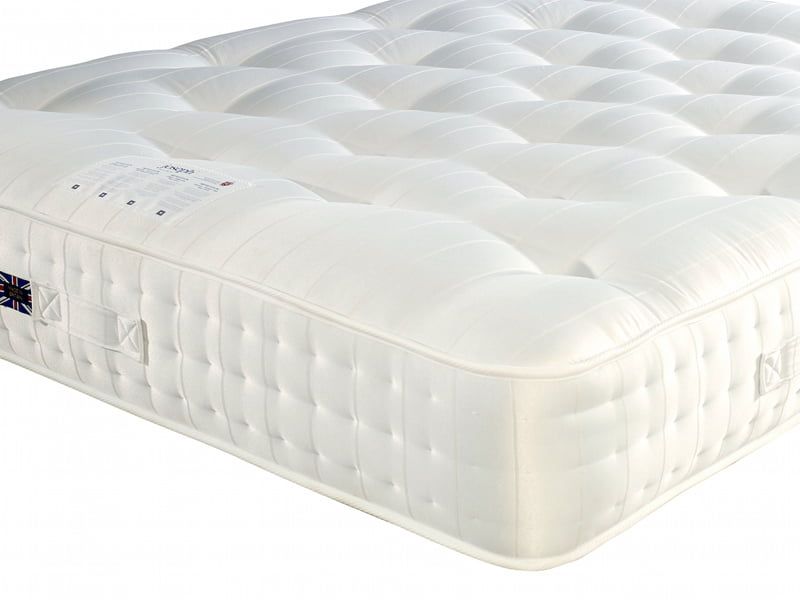 Long-lasting Material
All of our products are of the highest quality. Exceptional comfort and dependability are provided by the Damask fabric used to cover the mattress. It satisfies all of our customers' comfort requirements while being dependable, affordable, and completely relaxing. This mattress maintains a comfortable body temperature for better sleep. In addition to ensuring its exceptional value for money, it offers wonderful sleep. When you share a bed with another person, it is especially beneficial. It will lessen the movement if you move around a lot while you sleep. The room's elegance is enhanced by our best pocket sprung mattress, which also offers the required level of comfort. This top-notch product was designed with all of the customer's comfort needs in mind. It is reasonably priced and meets all of the customers' comfort requirements. It is specifically made to be durable and comfortable for a very long time.
Maximise the Comfort Level with Pocket Sprung Mattress
Most customers select the product as their top choice for comfort because it is more dependable than competing products. For maximum comfort and to relieve your body of stress, each spring functions independently. It offers a comfortable setting for sleeping. To keep the body relaxed while sleeping, the necessary back support is given. The required back support is provided in order to keep the body relaxed while sleeping. The comfort provided by the 2000 pocket sprung mattress is unmatched. It offers the ideal sleeping environment and reacts to every touch and movement of the body. The best sleeping surface is provided to customers by Pocket Sprung, which is covered in premium Damask fabric with foam layers.
The following list includes some of the many advantages of owning this mattress.
The benefit of this mattress is that it keeps you warm in the winter and cool in the summer.
A pocket sprung memory foam mattress is a good option if you have back or joint pain because it offers more spinal support.
The 2000 pocket sprung mattress is made hypoallergenic and breathable by Tender Sleep. It has good ventilation and prevents moisture buildup inside the mattress as well as bacterial growth.
It has excellent absorption capabilities and can wick moisture away while you sleep.
Dust-mite resistance is provided by the product. Dust and mites can aggravate allergies or breathing conditions like "asthma" in people who already have these conditions. As a result, it is a perfect item for customers who have allergy symptoms.
Save Your Money and Time
The advantages of owning this mattress are numerous. It provides additional support and a cosy atmosphere. Your valuable time and money may be saved. It is a dependable and long-lasting product that increases the value of your room while giving you a comfortable night's sleep. You can purchase this mattress from us for a comfortable sleeping environment. The premium quality is delivered throughout the UK for the convenience of our valued customers and is offered by Tender Sleep at an affordable price.