Lift out your bedroom décor from a constant state of chaos and commotion thanks to these bedroom storage hacks. The house décor deserves a lot more than this. Search out for new ways, tips and tricks to bring grace and elegance to your house décor. This will make your home look chic and modern. Along with technology, developments have been done in almost every aspect of life. Enrich your house décor with the latest furniture items and accessories to make it look glamorous and stunning.
Tender Sleep UK has been proudly dealing with the latest furniture items, and we update our inventory regularly. To keep posting the customers with our latest deals, our website gets updated. You can see the latest deals and furniture items to suit your daily basic décor needs. For now, we will introduce you to some bedroom storage hacks which will ultimately help you in achieving some dream bedroom goals.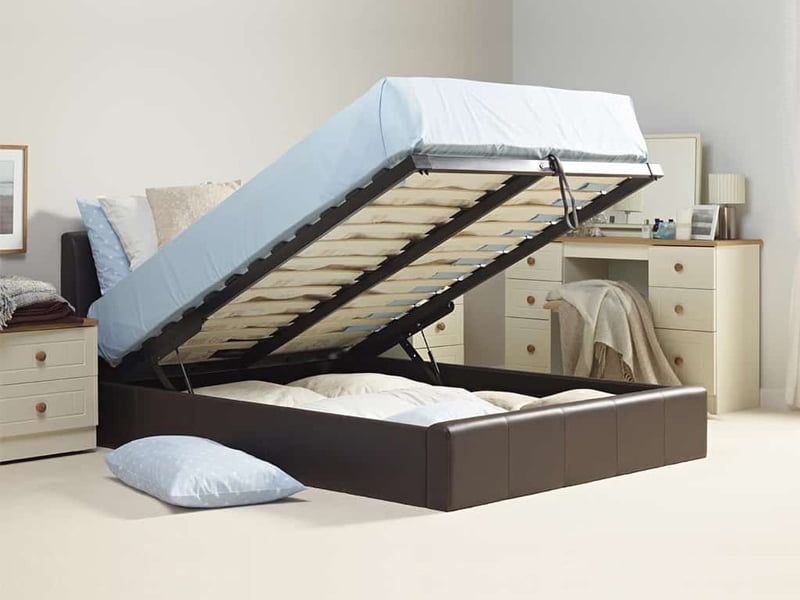 Chest of Drawers
The most effective way to increase the storage within your bedroom is by adding a chest of drawers. It will help you to get some extra storage without spending too much. To get the best price, you can simply check out our latest collection at Tender Sleep. We have a wonderful range of designs and colours available on these side tables and chests of drawers. Whether you require a large and classy or compact and sturdy chest of drawers, we have all the options for you.  Here we are explaining a few reasons for investing in chest drawers
These chests of drawers are highly functional and designed according to your requirements. They are made up of high-quality materials at very affordable rates. 
This chest of drawers is sturdy and long-lasting. It's made up of solid wood and has top-notch quality, due to which it's well assured to last for a longer time.
 BEDSIDE TABLE
Bedside tables are always a unique and practical item to purchase for your bedroom décor. They add up glam and glory to your bedroom and also provide storage options for your stuff. You can neatly and nicely assemble your accessories on the bedside table. The best thing about this table is that it adds a contemporary touch to the bedroom look. You might find some beautiful bedside tables in our online store which suit your décor needs.
Wardrobes
Another thing that you can do to improve your bedroom space is to invest in wardrobes. You can check out our latest wardrobe collection at Tender Sleep, we offer an extensive range of wardrobes at very affordable rates.
Our wardrobes offer huge storage space with impeccable functionality, where you can store all your essentials perfectly. Whether it's your clothes, shoes, books, important documents or bedding, you can stock everything within your wardrobe. Here are a few ways in which you can maximize the overall utility of our wardrobe spaces;
It allows you enough storage space where you can easily vacuum pack your unused clothes, especially the off-season clothing items that can occupy unnecessary space.
The vacuum-packed clothes will help you to save shelf space simply by hanging your clothes on hangers. Furthermore, you can implement creative ways of hanging and folding clothes inside the wardrobe.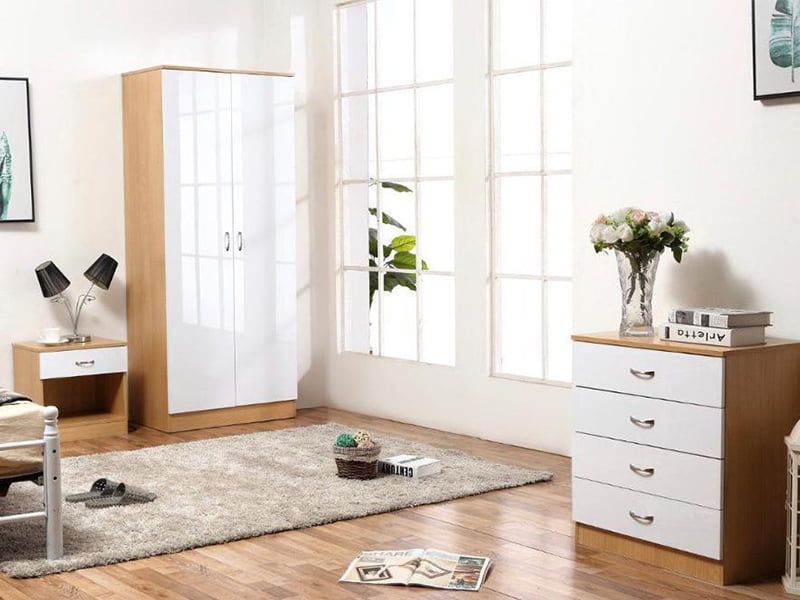 WALL SHELVES
Wall shelves appear as one of the most fascinating and beautiful furniture pieces. They bring up grace and elegance to the bedroom décor. You can easily install these wonderful pieces to bring in more extra storage space for your bedroom clutter. This will help you in making your room look neat and tidy. You can't store away your stuff in the bedroom just like that. Wall shelves help you neatly organize and assemble the stuff which is later on accessed easily. It avoids all sorts of hassle.
Under bed storage
People dealing with small bedroom space should know about different storage ideas meant to save enough space in the bedroom. The best thing you can do is to utilize the under-bed space to store the extra belongings. The best way to keep things well-organized is to use storage baskets. While storing things under the bed, keep everything well-organized and store things in a user-friendly way. This is the ideal space for items that are used occasionally like you can keep linen, seasonal clothes changes, sports equipment or even travel bags. For this purpose, you can get rolling drawers or baskets that can easily pull in or out to prevent mould or discolouration. 
Clear box storage
Another thing that you can do to increase the storage space present in the small bedroom is to keep on clearing the box storage from time to time. If you don't need anything, then clear the storage spaces before 2 months. To keep everything well organized in your bedroom, it's your responsibility to keep on checking the stuff that you have already stored in the boxes once a week.
STORAGE BEDS
Storage beds have always been your saviour when it comes down to clutter. They easily organize and store your stuff so that you can access them later on. Without creating any sort of hassle, the stuff and materials can be stored in these beds, which makes your room look classy. It saves up a lot of storage space, and you will be at ease once you buy a storage bed for yourself. They come in different sizes and variations to suit your affordability.
There are many ways you can lift the look and charm of your bedroom décor, and storage hacks is one of them. Applying such bedroom storage hacks can help you improve the décor and presentation of your bedroom without putting yourself in many hassles. For the latest products, you can visit our website tendersleep.co.uk where you can come across contemporary and traditionally designed products to improve your décor.
Double-up hanging rails
Based on your needs, you can simply decide, whether you want to double up your hanging space or else you need more shelf storage. Here at Tender Sleep, we have a range of wardrobes available in different sizes that could be two-door wardrobes or three-door wardrobes.  We gave you a special option to double up the hanging rails present in your wardrobe. It will help you to fully utilize the available space by getting a full-length hanging space for your clothes.
Use an end-of-bed trunk
You can opt to have an End-of-bed trunk in your bedroom, it's better to have a storage bench. It will definitely look like a traditional bedroom interior, but it's one of the proven ways to maximize the storage space in your bedroom. Allowing you to have an extra amount of storage space within your room,  where you can keep all the extra items i.e. bedding, pillows, bedsheets, etc. 
Organize your dresser
Another wonderful thing that you can have in your bedroom is a dresser or chest of drawers. It will allow you to have remarkable storage space within your room with its drawer storage spaces, allowing you to store everything properly. You can also consider following the extreme storage options like vacuum packing all the out-of-season clothing, to keep things well organized in your bedroom.