We all long for a delightful home, covered in fascinating and vibrant colored walls and portraying the exquisite furniture as it blends in the décor completely. Hence, we snoop around to find the best and classiest of the furniture to suit the house settings. Some pieces of furniture are found at the earliest whereas some searches take forever. They say that home is where the heart is and this is why we find ourselves a beautiful place to reside in. We can never get enough of the colors and updated home technologies so, we keep on changing the outlook of our home and find some bedroom decoration tips and ideas.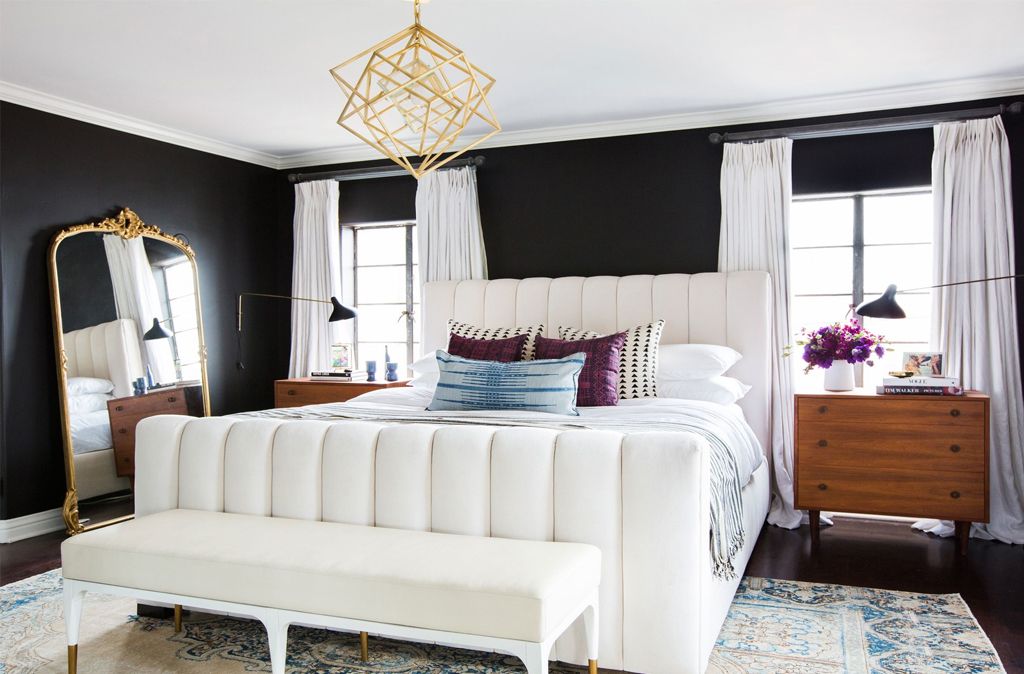 Bedroom is the most essential part of the house where we want to get in after having a long and tiring day at work. By finding ourselves the coziest bed, the most graceful paint and the most comfy mattress, we sleep comfortably in the bedroom we have been designing so perfectly. In case, you have been thinking to revamp your entire bedroom decoration, let us help you out with it. We will help you with some helpful ideas that can renovate your bedroom without piling up high bills for you. These bedroom decoration tips and ideas are the most desired ones which will help you in lifting up the entire look of your bedroom and the master bedroom, both.
Have a thorough read on these tips and tricks to make your bedroom look magical and a highlight of your house setting.
1. Place an elegant bed
Beds do help in changing the entire look of your décor. Having an exquisite bed in your master bedroom can make it look chic and modern. We have a variety of beds which range in the size and characteristics so that you can choose from them. Some of them also offer storage space which helps to make your room look clean and tidy.
2. Monochromatic ambiance
Change is always good. Try adding a monochromatic look to your bedroom and observe the dramatic change it will bring out in your bedroom décor. You won't help but fall in love with it. A monochromatic theme will bring a modern and classy effect to your room. This will help in creating a new ambiance to your décor.
3. Exquisite wardrobe
Wardrobes are designed to add elegance and grace to your bedroom décor. They bring out the best of your beautiful bedroom hence adding more pleasant view to the entire look. Wardrobes vary in their features and looks. You need to pick out the one which completely blends in with your bedroom décor. Tender Sleep UK specializes in a vast collection of the bedroom wardrobes including Berlin sliding wardrobe having contemporary designs.
4. Modern Headboards
Headboards always help in lifting up the look of your bedroom. Some artistic headboards can fit in your bedroom setting regardless of the season and the furniture. Try adding a headboard to your defined bed and observe what glamour it brings in your bedroom. Some modern designed headboards are up for grabs at our online store. You can have a look on them over there.
Tender Sleep UK has been providing flawless quality products to all of its customers. This is the reason that we have happy customers nationwide. Have a look on our website and you might get something which blends in perfectly with your bedroom setting. Meanwhile, you can apply these bedroom decoration tips and ideas for a better outlook.