Extra storage space is the most valuable asset in all types of bedrooms. A storage bed in your big or small rooms to increase the available storage space. There is a wide variety of storage beds from which you can choose the one you like. These beds come with storage built into them. The hydraulics system is present in the ottoman beds to offer easy access to the users. It's the best way to keep your bedroom clutter-free and organized.
What Are Storage Beds?
A storage bed is a bed that also serves the purpose of storing items inside its frame. These beds convert wasted spaces into something useful. These storage spaces can be in the form of boxes, drawers, or it might be a hydraulics system to open the carved out storage space. Tender Sleep offers a massive variation of Storage beds. Catering to all your needs and requirements.
Why Use Storage Beds?
Storage beds can be used to keep your bedroom organized and clutter-free. These beds possess lots of under bed storage space, allowing you to store all the extra bedding, sheets, pillows, or clothing. There are many benefits of having a storage bed; Firstly, these beds provide better utilization of space. Secondly, it covers the floor to deliver a clean look and helps in easy cleaning. 
Types of storage beds:
Your choice depends upon various factors the i-e amount of space, budget, interior design, storage needs and comfort needs. It's significant to choose the storage bed that lives up to your expectations.
Ottoman beds
The first type of storage bed that you can buy is an ottoman bed. It offers an ample amount of space to store things. These beds are available in the form of ottoman bed frames and divan bases. The gas hydraulics system is used to lift the storage space from the base to reveal its interior space. There are two types of Ottoman beds, i-e End lift-up and Side lift-up. These beds feature easy to use space, where you can store your belongings safe and secure from all types of bugs and dust particles.
Sofa beds with storage
Another type of storage bed that you can have in your home is a sofa bed. These types of beds are perfect to serve the guests during their stay. You can store extra bedding inside the ottoman.
There is a vast variety of sofa beds available in the market from which you can choose the one that suits your interior. You can have sofa beds with pull out storage drawers or Ottoman Beds.
Divan bed bases
If you are seeking an affordable option whilst having storage in mind, then opt for a divan bed with storage space. A divan bed features a platform base with storage options that can be ottoman or drawers. Headboards are also available with the divan bases to make them look more appealing. Divan bases are available with wheels and chrome legs to provide sturdy sleeping space.
Depending upon your needs, you can have the divan storage bed with 1 to 4 drawers. If you require more storage space then opt to have a divan base with ottoman storage space. Ottoman beds are perfect for a smaller size bedroom. There are so many fantastic designs available in divan beds, choose the one that compliments your bedroom interior.
MAINTENANCE OF beds with storage
Owning an ottoman storage bed requires complete maintenance. With time, the mechanism of the ottoman storage bed might need repairs. The hinges, tacks, and spring loading mechanism of the ottoman bed should undergo cyclic load. You must follow these rules to keep your bed in better condition over time: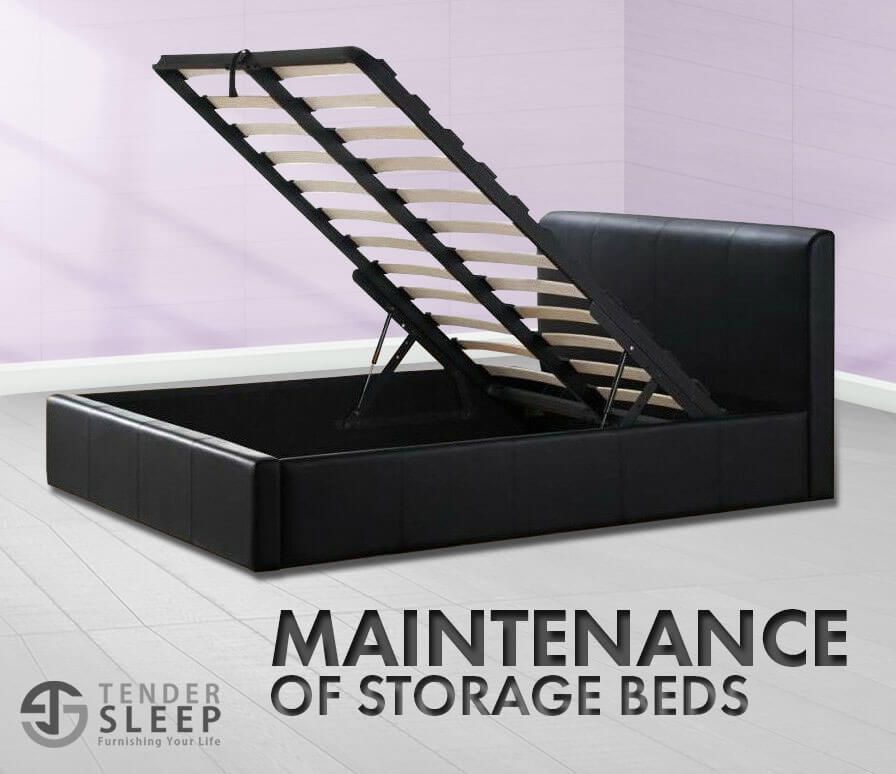 Oil The Hardware
Never forget to oil the storage mechanism of the ottoman bed at regular intervals, it helps you to prevent rust and ensure smooth operation of the storage mechanism.
Protect The Surface
Another thing you can do to keep the ottoman storage bed in good shape is to protect the surface from scratches, caused by sharp objects.
Polish The Wood
Polishing the wooden part of the ottoman storage bed is crucial. Painting and touching on the scratched surfaces will keep your bed look brand new.
Pros and cons of bed with storage:
The main reason why people prefer to buy beds with storage is their space-saving design. It's perfect for a smaller bedroom, allowing you to maximize the bedroom space. Moreover, an ottoman storage bed permits you to keep the bedroom neat and clean. You can buy the Leather storage bed, plush velvet storage bed, sleigh storage bed, etc. People used to say the pros outweigh the cons, but it depends upon your circumstances. Here we are discussing the pros and cons of using an ottoman storage bed.
PROS and CONS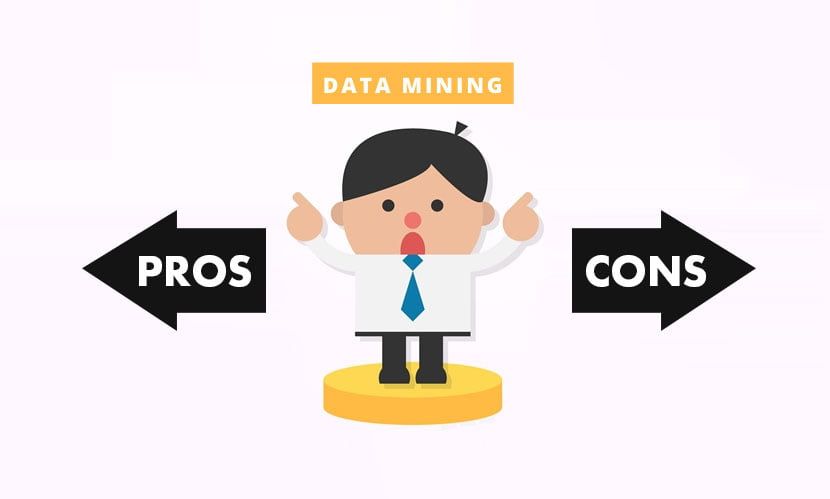 Pros of Storage Beds:
Beautiful and professional design: The storage beds feature an attractive design with sturdy structures that are perfect to create a visual appeal. A range of headboards is available with these storage beds, perfect to blend with all types of bedroom interiors.
Efficient space utilization: Ottoman storage beds enable you to make good use of the space present under the mattress. You can get the extra-functional storage space in your bedroom to store extra bedding, pillows, duvets, or sheets.
Easy to use: Another advantage of buying the Ottoman storage bed is its easy-to-use mechanism. These storage beds feature a hydraulics system to pull the ottoman space easily. So yes, these ottoman storage beds will make it easy for you to keep your room neat and clean by putting all the items safe and secure in the storage space.
Cons of Storage Beds:
Hardware problems: The most common disadvantage that you could face while using the Ottoman storage bed is hardware issues. After some time, the knobs, hinges or handles might need replacement, but regular maintenance might help you to increase the lifetime of the bed.
Cost factor: Another drawback of ottoman storage beds is their high price. So, you are suggested to sell the bed frame that you are using right now. It allows you to save money and buy this expensive ottoman storage bed for your room. Although an ottoman Storage bed is a costly item, it allows you to save on the cost of a wardrobe. It delivers the functionality of a bed and a wardrobe, perfect for a smaller bedroom.