Owners who enjoy the convenience of watching their favourite shows from the comfort of their own beds have grown more and more fond of TV beds in recent years. These beds not only provide a luxurious experience, but they can also improve the appearance and ambience of your bedroom.
Well Designed Bedroom Furniture
The furniture in a bedroom plays a crucial role in creating a cosy and well-designed space. A well-furnished bedroom not only looks lovely but also offers a calm and soothing setting for rest and renewal after a demanding day. The bed, wardrobe, dressing table, bedside table, and other necessary pieces of furniture make up the bedroom set. The most significant piece of furniture in the bedroom is the bed, which is available at Tender Sleep in a variety of sizes, styles, and materials. There are countless options to select from, from a traditional wooden bed to a contemporary upholstered bed, depending on personal preferences and the overall decor of the room.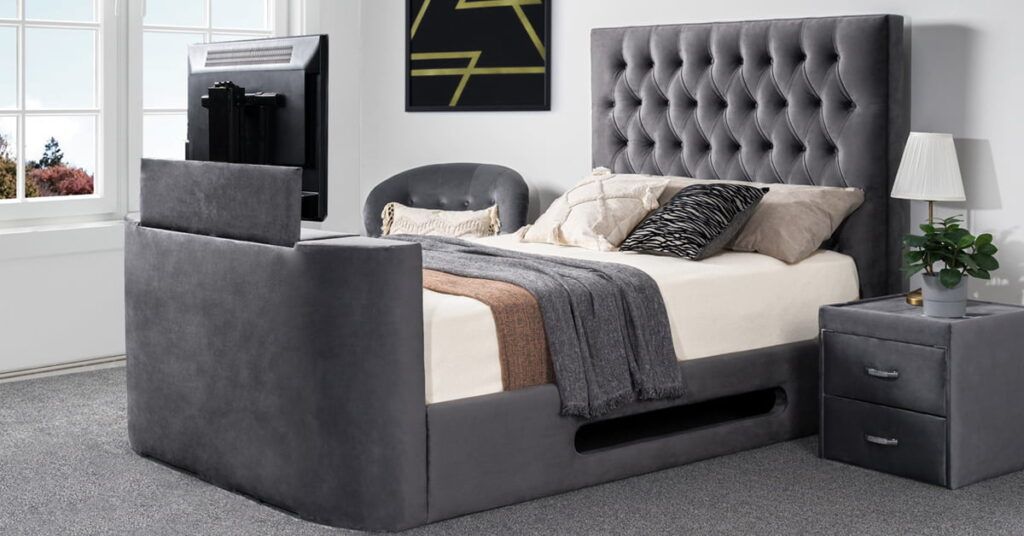 In addition to beds, wardrobes are a crucial piece of bedroom furniture. They come in a variety of designs, dimensions, and materials. Plenty of room is provided for storing clothing, shoes, and other accessories in a well-designed wardrobe. Another crucial piece of bedroom furniture is the dressing table, which offers a place to get ready in the morning or before leaving the house. Another necessary piece is the bedside table, which also doubles as a convenient place to store small items like books and cell phones.
When choosing bedroom decor, it's important to take into account the room's overall design and decor, as well as your own preferences and your budget. The furniture should be comfortable, functional, and durable to ensure long-term use. The colour and style of the furniture should complement the wall colour, curtains, and other decorative elements in the room.
Additionally, it is essential to consider the size of the bedroom and the available space for the furniture. To ensure long-term use, the furniture should be cosy, useful, and sturdy. In terms of furniture size and style, larger bedrooms have more options. No matter the bedroom's size or style, carefully chosen bedroom furniture can turn a plain room into a cosy and welcoming space where one can unwind.
A Stylish Piece of Furniture: Crushed Velvet Ottoman Storage Bed
A luxurious and fashionable piece of furniture that can completely change the look and feel of any bedroom is a crushed velvet ottoman storage bed. This kind of bed has plush crushed velvet upholstery, giving it a smooth and velvety texture that feels wonderful to the touch. This bed's ottoman storage feature offers plenty of under-bed storage space, making it a sensible and useful option for people looking for extra storage. Extra bedding, clothes, shoes, and other items can all be kept in the storage space, which is easy to access.
Despite that, the ottoman storage bed is not only extremely fashionable but also extremely practical. You can choose the ideal bed to match your decor because the crushed velvet upholstery is available in a variety of colours, from deep and rich jewel tones to more neutral shades. The bed's velvet has a plush texture that gives it an elegant and sophisticated appearance, and the storage makes it functional and adaptable.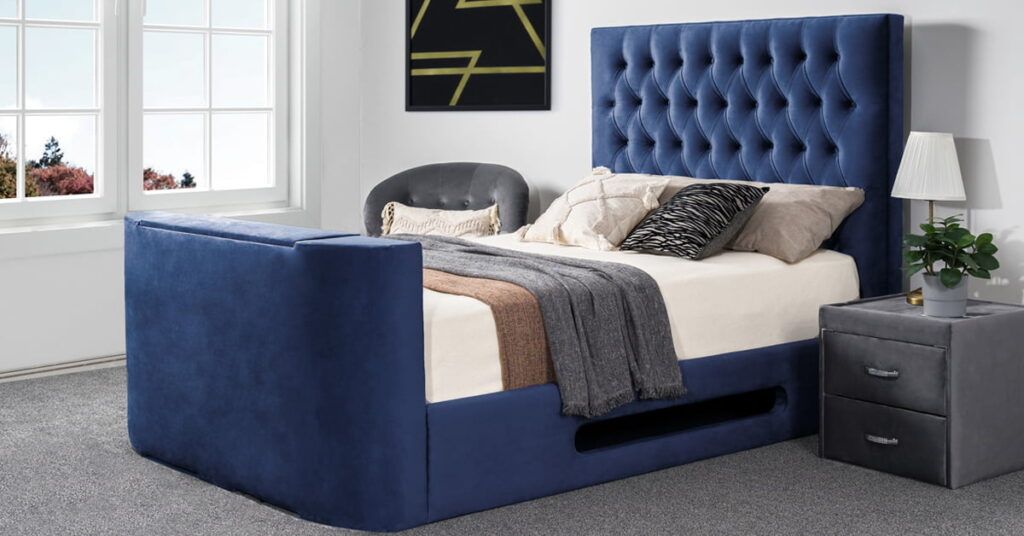 It is a great option for those looking to design a stunning and practical bedroom space that is both comfortable and stylish because of its combination of style and function. For their devoted customers, Tender Sleep provides high-quality products at a fair price.
Here are five ideas for decorating a TV bed in your bedroom.
Embrace Minimalism
Maintaining a minimalist aesthetic is crucial when decorating your bedroom with a TV bed. Avoiding clutter and selecting sleek, contemporary furniture that matches the bed is necessary in this case. Choose a straightforward colour scheme that includes neutral hues like white, black, and grey. This will give your bedroom a sleek and fashionable appearance and make your TV bed the focal point.
Choose Complementary Bedding
It's important to select bedding options for your TV bed that go well with the bed's design. Think about choosing bedding that complements the colour scheme of your room or has patterns that go well with the overall design. For instance, if your bedroom is modern and minimalist, pick bedding with crisp lines and straightforward patterns.
Use Pillows and Cushions
Your bedroom can feel more opulent and comfortable by adding pillows and cushions to your TV bed. Mix up the sizes and shapes you choose, and go for fabrics that are soft and comfortable against your skin. This will contribute to the creation of a warm and welcoming environment that is ideal for unwinding and enjoying your favourite television shows.
Create a Reading Nook
An inviting place to read can be found next to a TV bed. Add some decorative pillows and a throw blanket to the bed to turn it into a reading nook. This will make it simple to read while sitting upright without having to lean against a lot of pillows.
Add Decorative Accessories
Decorate with items that match your bedroom's style to complete the look with your TV bed. These might be pieces of art, home accents, or living things. Select furniture that gives the room a unified look and adds visual interest. A TV bed is great for your bedroom, but make sure it matches the room's style. Create a comfy TV-watching space with complementary bedding, pillows, a reading nook, and decor.