Generally, we look for comfort, relaxation, and personal expression in the bedroom. Bedroom furniture types are seeing a revival in 2023, according to the interior design industry. There is a wide choice of fashionable bedroom furniture designs that appeal to varied tastes and preferences, from minimalist elegance to dramatic statement pieces. In this article, we'll look at 10 of these alluring revolutionising bedroom designs.
Modern Minimalism
Contemporary minimalist bedroom furniture has simple shapes, neutral hues, and useful designs. A calm and clutter-free atmosphere is provided by platform beds with integrated storage, modern nightstands, and tidy dressers. For this purpose, the Alina Bedroom Set stands out for its modern elegance among the many trends. The set, which includes clean lines, elegant nightstands, and a standout bed with elaborate decoration, flawlessly merges modern minimalism with creative touches. The Alina Bedroom Set is an excellent example of how designs may combine practicality and beauty to provide a relaxing bedroom ambiance.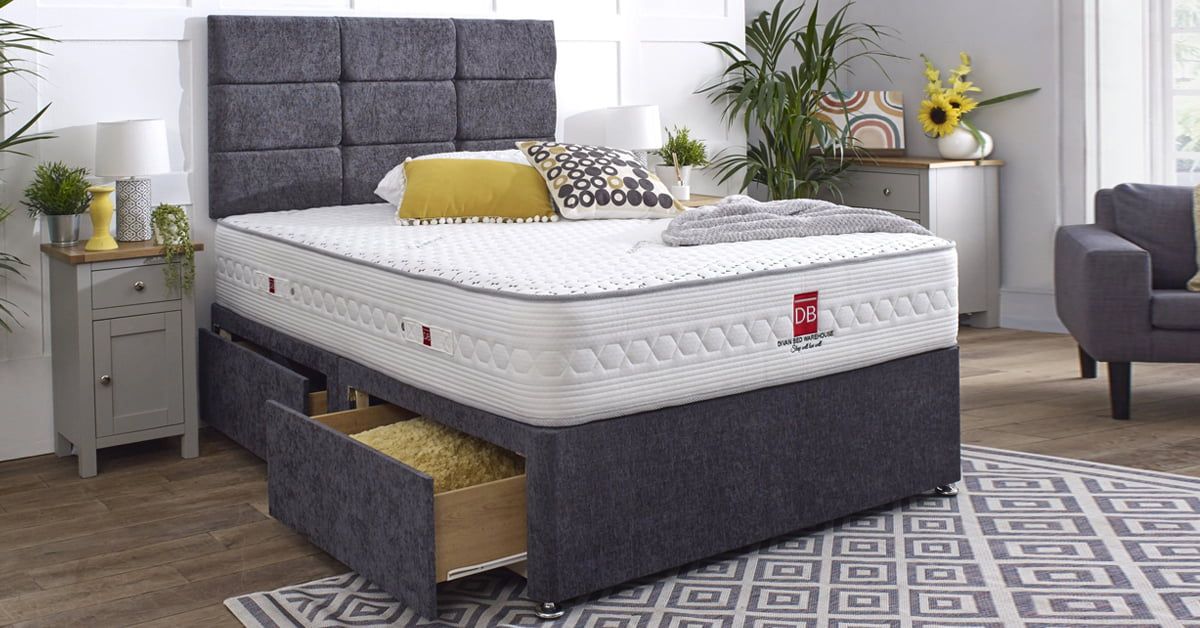 Sustainable Chic
Sustainable bedroom furniture designs are becoming more and more trendy as eco-friendly living becomes more of a priority. Organic linens, repurposed wood dressers, and bamboo beds all add to a gorgeous and ethical bedroom in home furniture.
Opulent Velvet
Upholstery made of velvet is making a strong reappearance in bedroom furniture. This sumptuous fabric gives a sense of grandeur and comfort to any bedroom, adding velvety headboards and tufted seats.
Rattan Revival
Rattan and wicker furnishings are gaining popularity, adding a touch of boho-chic to contemporary bedrooms. Beds, chairs, and nightstands made of rattan give the room a warm, natural feel.
Ottoman Furniture
Ottoman storage beds in home furniture reflect the spirit of space saving and storage wonder. Consider the side lift leather ottoman storage bed or plush velvet sleigh ottoman storage bed to have a clutter-free bedroom. Pulling on the pull-cord activates the gas lift, which automatically raises the mattress with little effort on your part. If you have extra bedding items, you may keep them in the storage space so they are close at hand when needed but don't add to the clutter.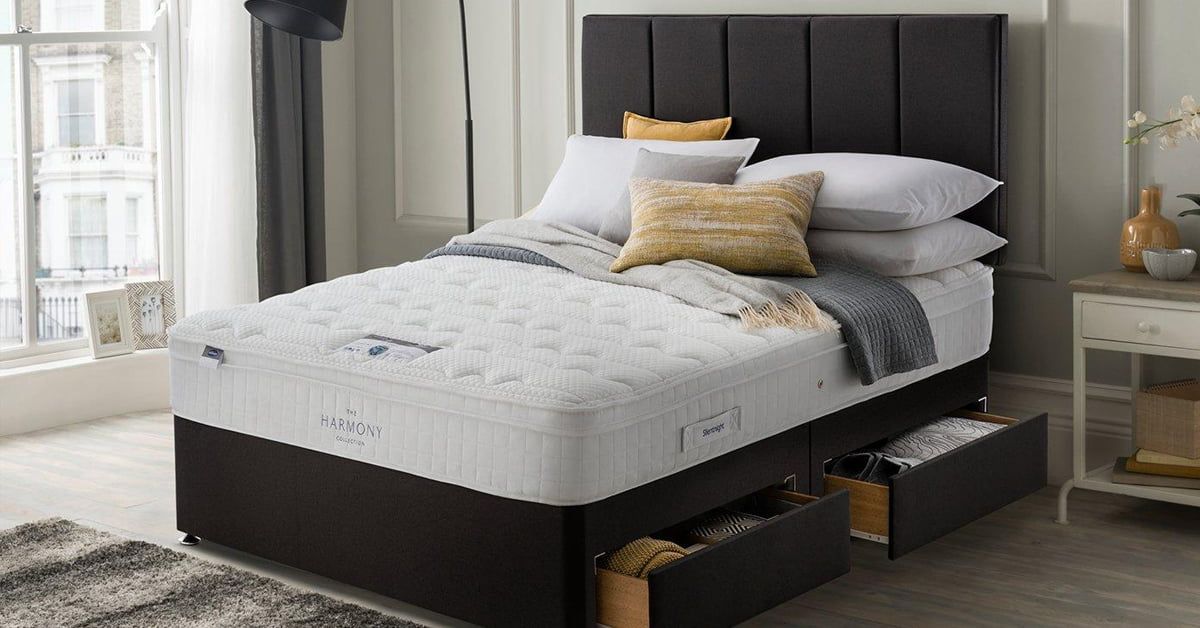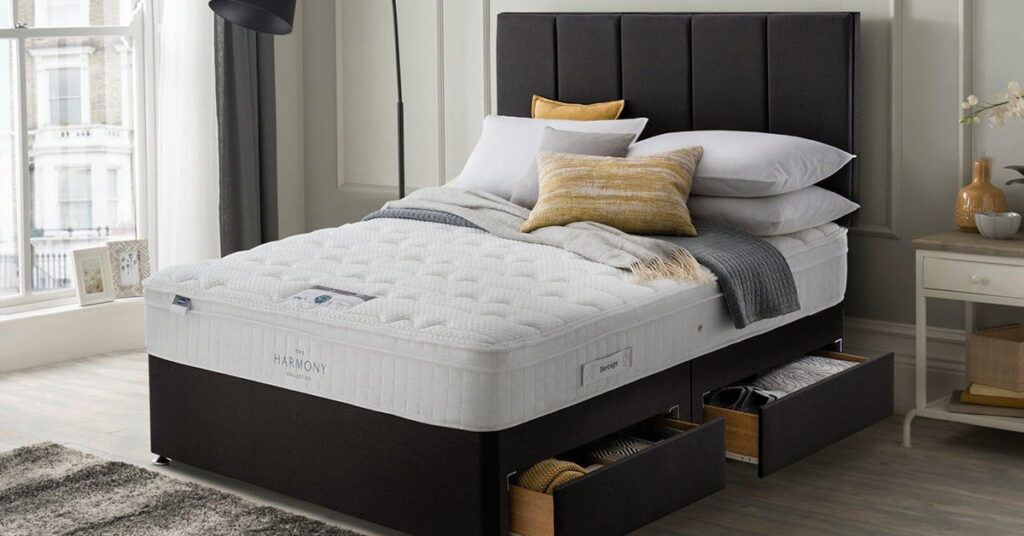 Smart and Useful
It's becoming increasingly typical for bedroom furniture to include electronics. Built-in speakers, charging ports in nightstands, and smart beds with customisable features effortlessly integrate convenience and utility.
Artistic Accents
A style that is gaining traction is statement bedroom furniture design with an artistic flair. These furnishings, which range from hand-painted dressers to unusually shaped headboards, serve as focal points and give the space flair.
Mix and Match
Moving away from homogeneous sets, the mix-and-match strategy combines various furniture designs, materials, and historical periods. For a distinctive and diverse aesthetic, combine a contemporary bed with old nightstands or a rustic dresser.
Floating Future
Bedroom furniture items that float are popular because they provide the appearance of more space. An open and modern atmosphere is created by floating shelves, nightstands, and even mattresses with underbed storage in furniture designs.
Comforting Miracle
A comfortable haven of peace is the most preferred option these days. This is because after all your bedroom is the space where you unwind after a stressful day. When it comes to comfort, use, and aesthetic appeal, a divan bed stands out as a true treasure in the world of bedroom furniture design. The divan bed has established itself as the finest option for any bedroom due to its adaptable design and variety of advantages.
The storage drawers of the divan bed keep the bedroom tidy. Without the need for additional storage furniture, you may tidily tuck away extra linens, pillows, or seasonal items while still keeping the area organised. Divan beds are available in a broad range of designs, materials, and hues. This enables you to select a design that exactly complements the decor of your bedroom.
Conclusion
In 2023, the design of bedroom furniture is advancing quickly, providing a wide range of solutions to suit every preference and way of life. These trends enable people to design their own bedroom havens, from the creative sleeping solutions of single bunk beds and double divans to the timeless appeal of ottoman furniture. These fashionable designs give you the power to convert your bedroom into a refuge that represents your individual taste and offers the highest comfort, from the ease of modern minimalism to the exquisite beauty of vintage items. There is the ideal furniture design ready to improve your bedroom area, regardless of whether you are inclined to environmentally friendly options or creative statements. This year's bedroom furniture designs have the capacity to turn your room into a unique haven of comfort and elegance, regardless of your preferences for sustainability, creative expression, or sleek simplicity.